Baby Sleep and Clock Changes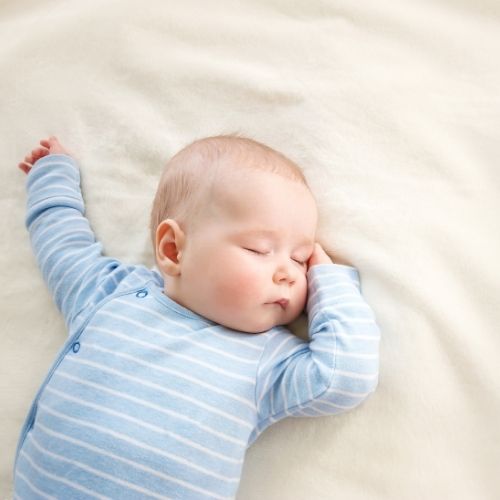 Baby sleep is a big enough issue as it is, but add the clocks changing and it can cause all kinds of problems! But don't worry, we've spoken to The Daddy Sleep Consultant for his top tips:
"The dreaded clock change.....and in the wrong direction, because us parents don't lose enough sleep as it is!
If it's any consolation, in my experience the clocks going forward in the Spring actually causes less disruption than the clocks going back in Autumn. And it's not like parents really get an extra hour of sleep anyway when the clocks do go back! 
So what do you do to ensure that your little one stays on track with their normal sleep schedule? There are two options: one is progressive and a gradual adjustment to their routine; the other is a bit more of a "crash course" approach. Both work really well, they just have a different journey in getting there.
Let's look at the progressive approach first (based on a 7am-7pm routine):
On the Wednesday night before the

clock

change

, start adjusting both the final nap of the day and bedtime by bringing them forward 10mins.
Repeat this on Thursday and Friday so that on Friday night, your baby's final nap finishes 30mins earlier than normal and bedtime starts at 6.30pm instead of 7pm.
If they wake a little earlier in the mornings, that is fine.
On the Saturday before the

clock

change

, shorten the final nap of the day by 30mins and start bedtime 30mins earlier, i.e. 6pm.
On Sunday morning, they should then wake around 7am (adjusted time). Continue the day with your normal daytime routine.
On Sunday night, put your little one down at the normal routine time (7pm).
Now for the crash course:
Continue with the normal routine until the Saturday before the

clocks

change

.
On the Saturday afternoon, shorten the final nap of the day.
- For young babies doing 3 naps per day, drop the final power nap.
- For babies doing 2 naps per day, cut that second nap short so that they are waking no later than 3pm
- For toddlers doing just the 1 daily nap, also cut this short and have them sleeping no later than 2pm.
Then bring bedtime forward 1 hour to 6pm that night.
Finally, if they are not already awake by 7am the next morning, wake them up and follow your routine as normal going forward.
My eldest always falls into the "crash course" approach as he is a good sleeper and handles routine changes very well. We will also do the crash course for our 8 month old baby by dropping his power nap on the Saturday evening (normally this is at 4.45-5.30pm) and putting him to bed 1 hour earlier at 6pm. However, the progressive approach may be better for little ones who are a bit more sensitive to routine changes. 

Either way, it's extremely important to not let clock changes allow your child to slip into bad habits which you will still be trying to resolve when the clocks change again in the Autumn! 
For details on my one to one sleep packages or online courses visit
www.thedaddysleepconsultant.com
or follow me on Instagram and Facebook for lots more sleep tips @thedaddysleepconsultant