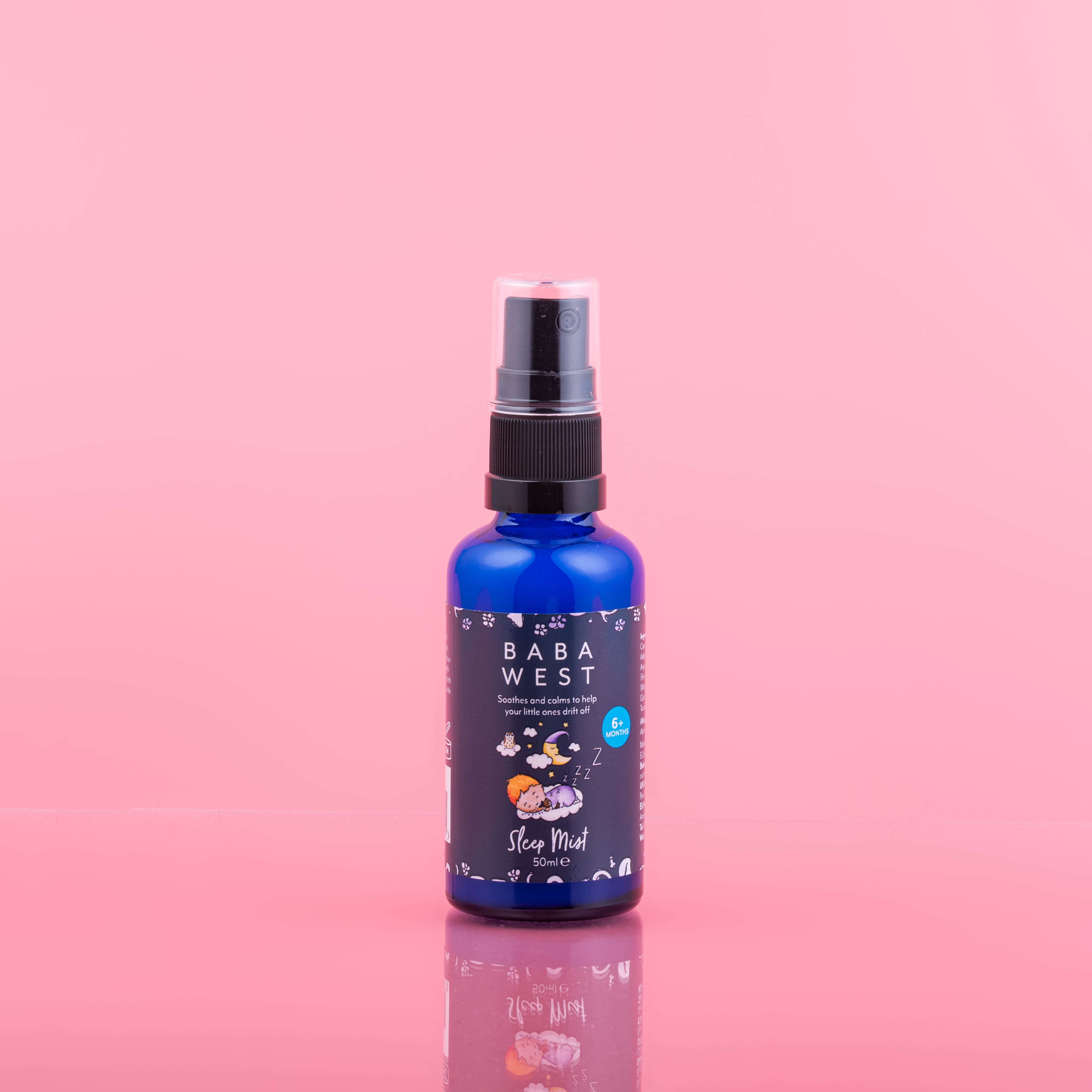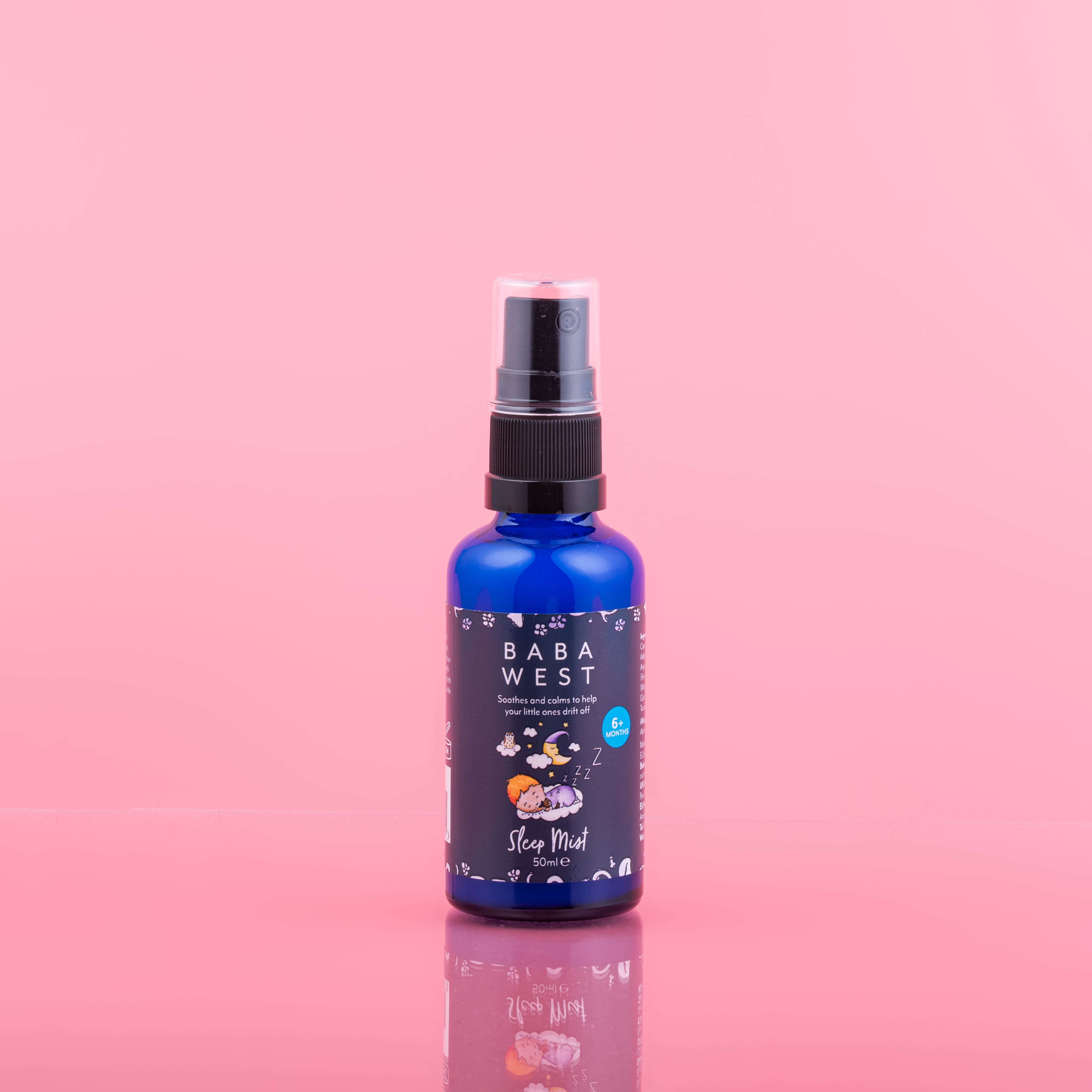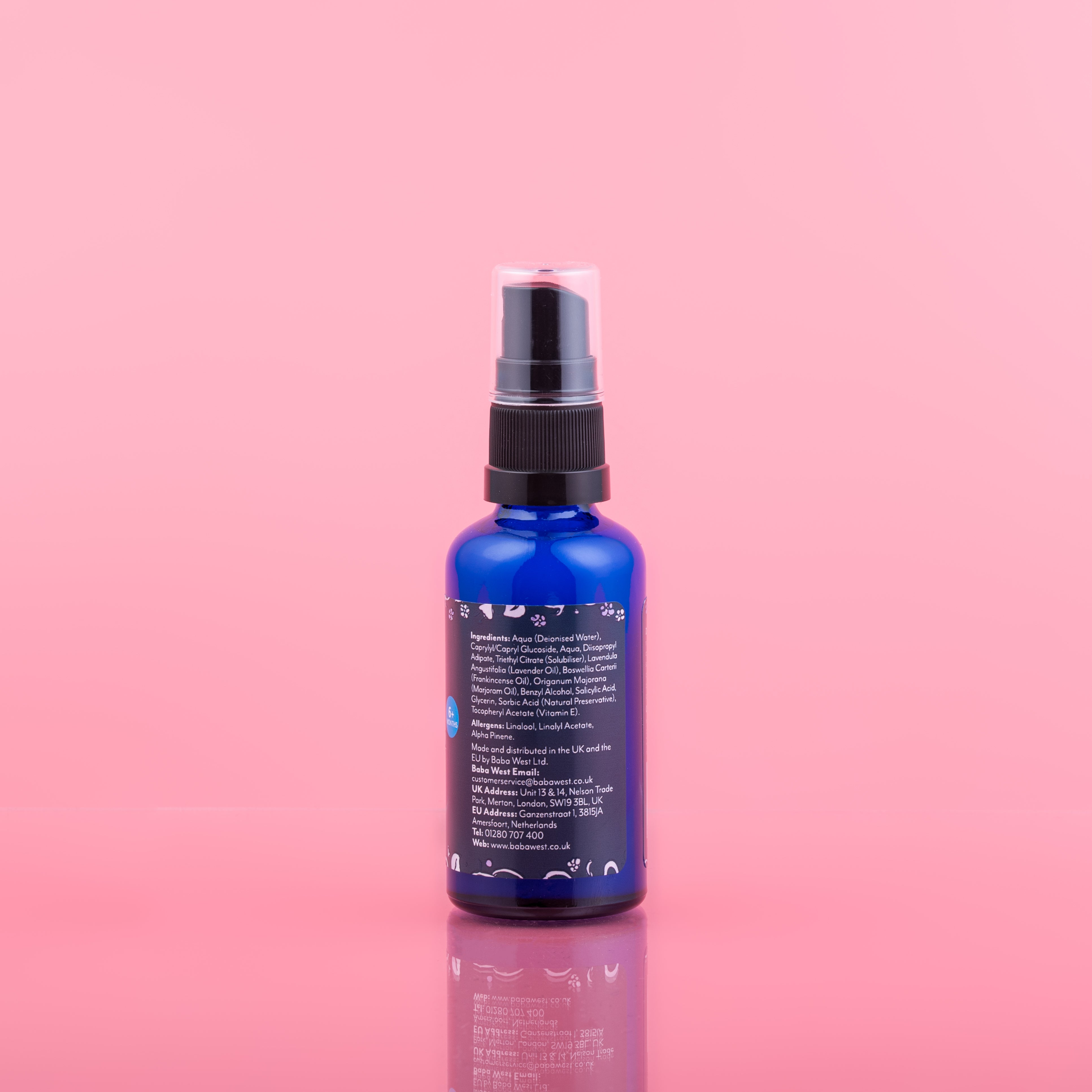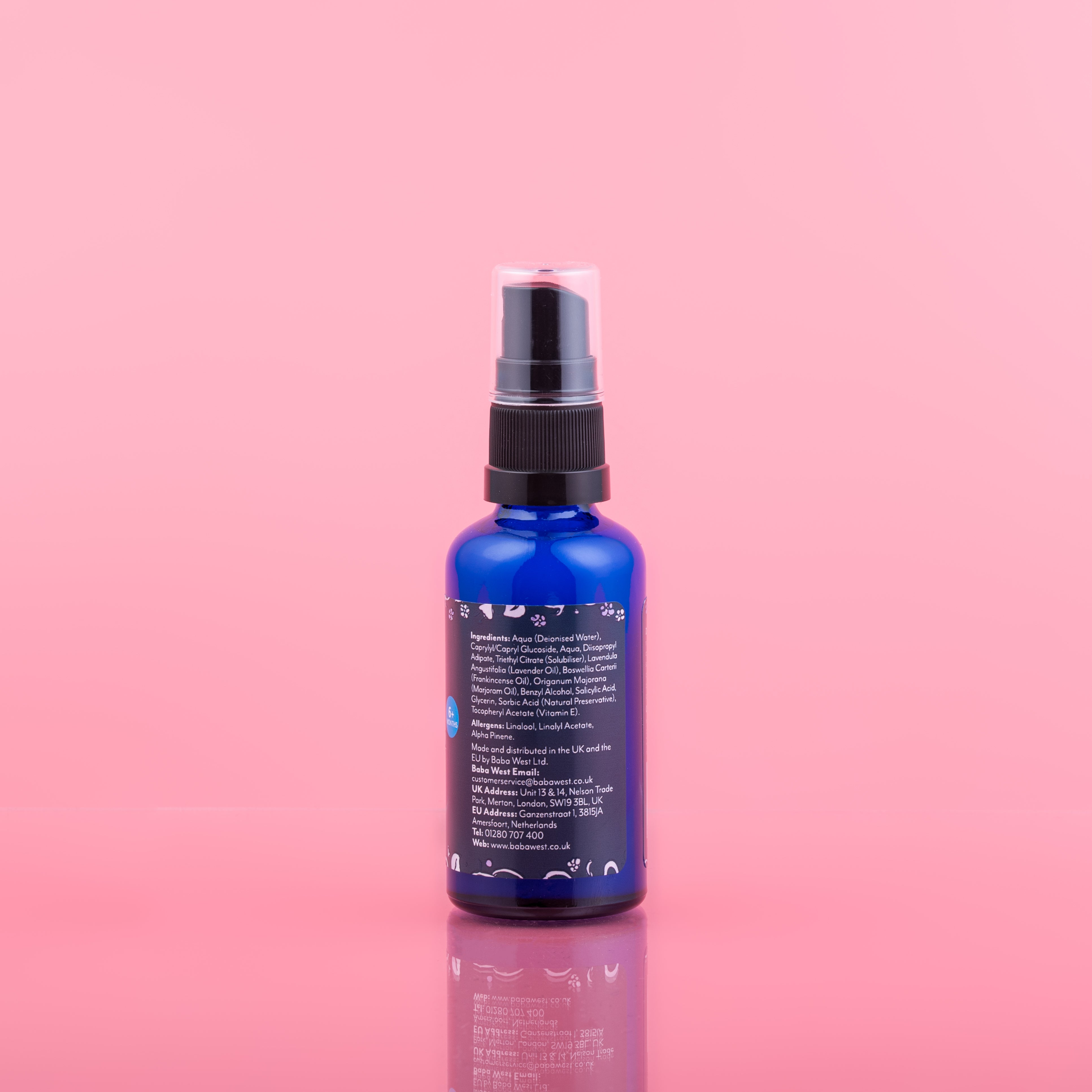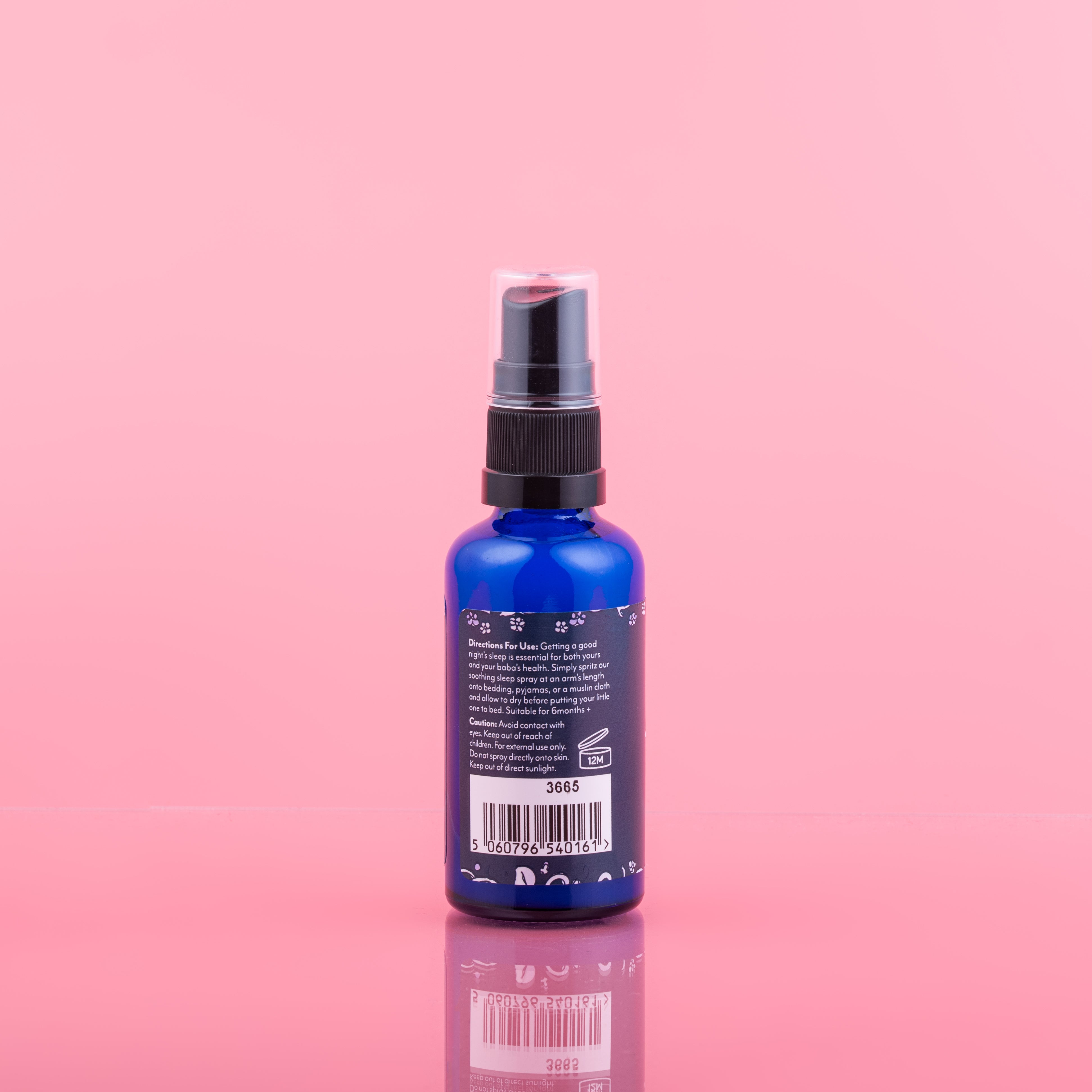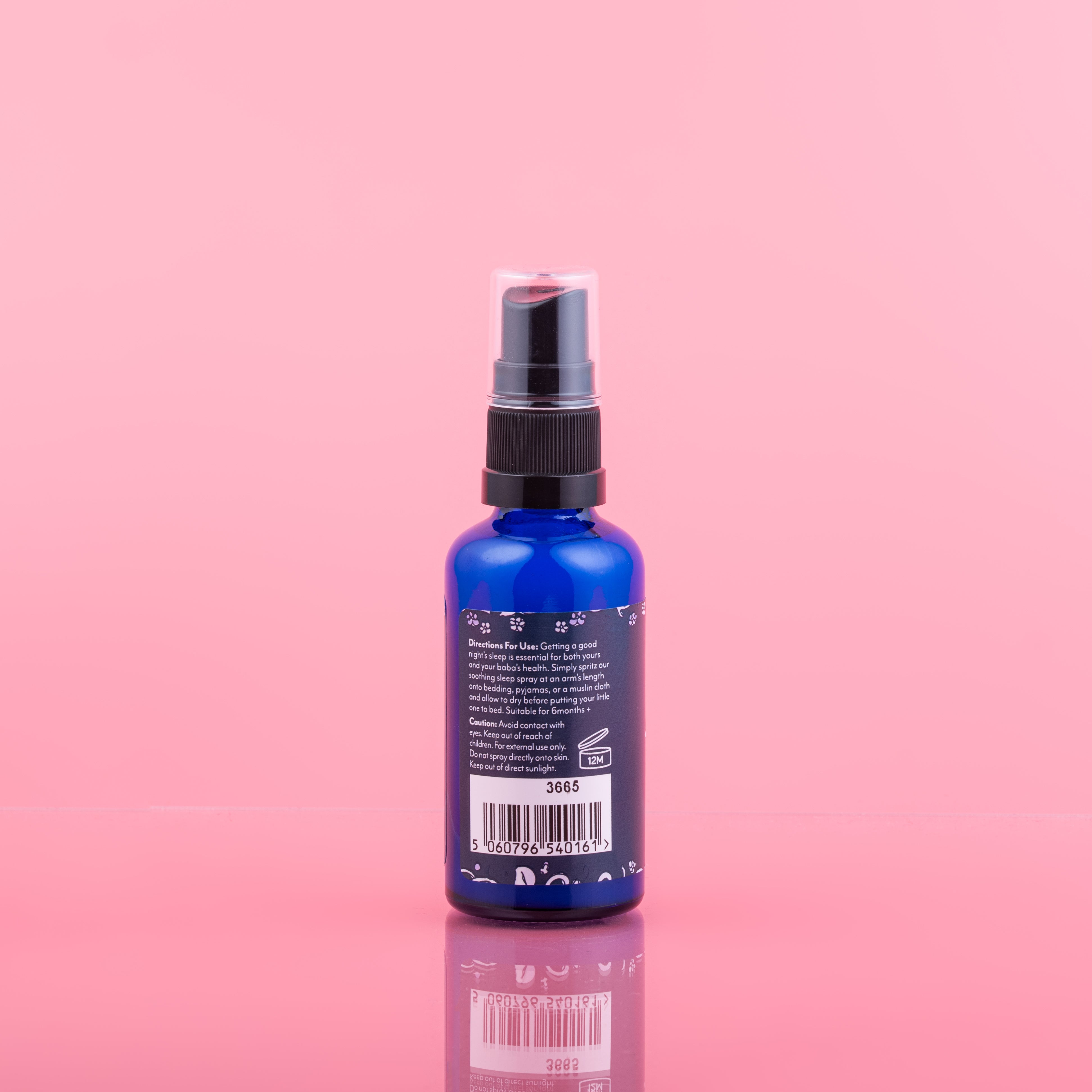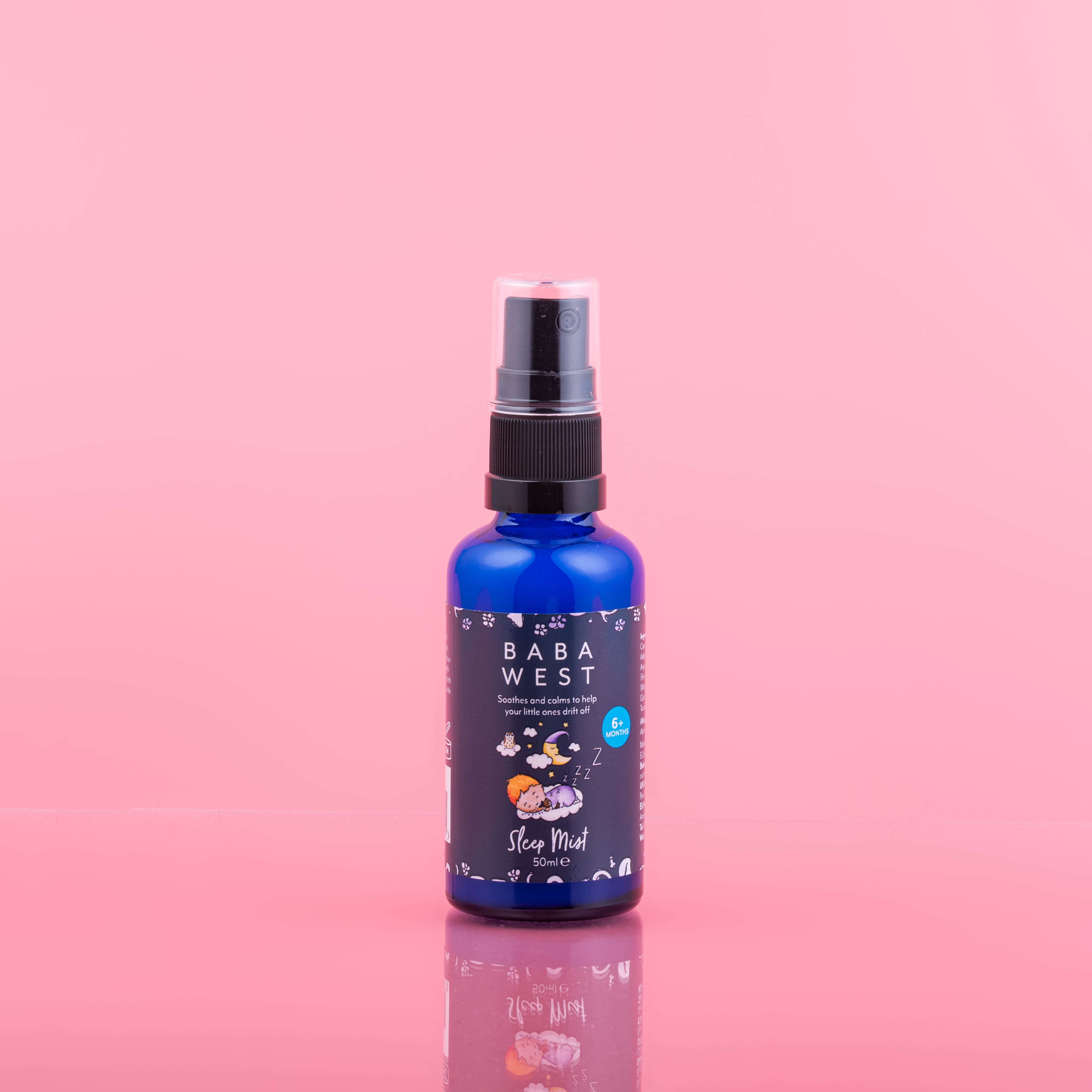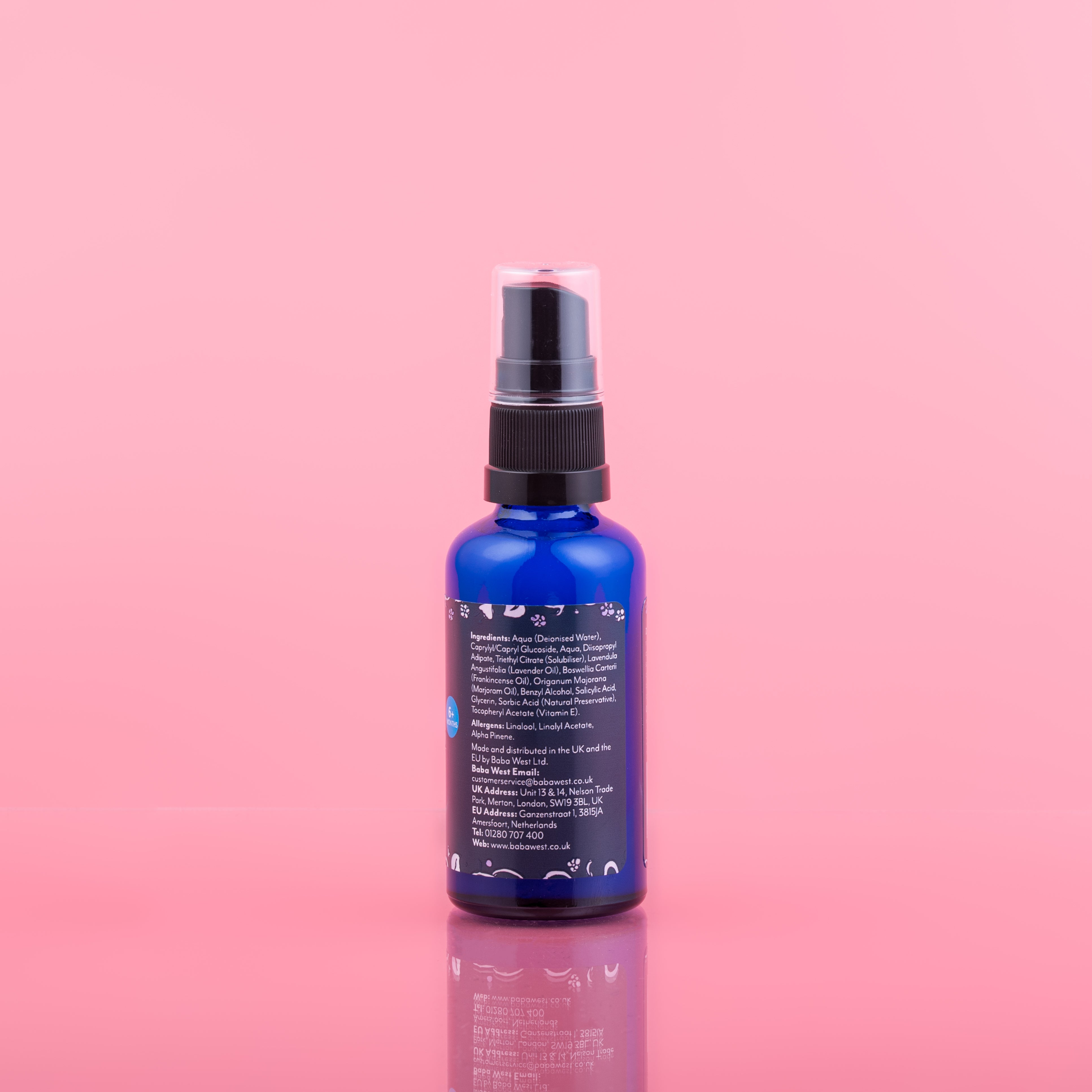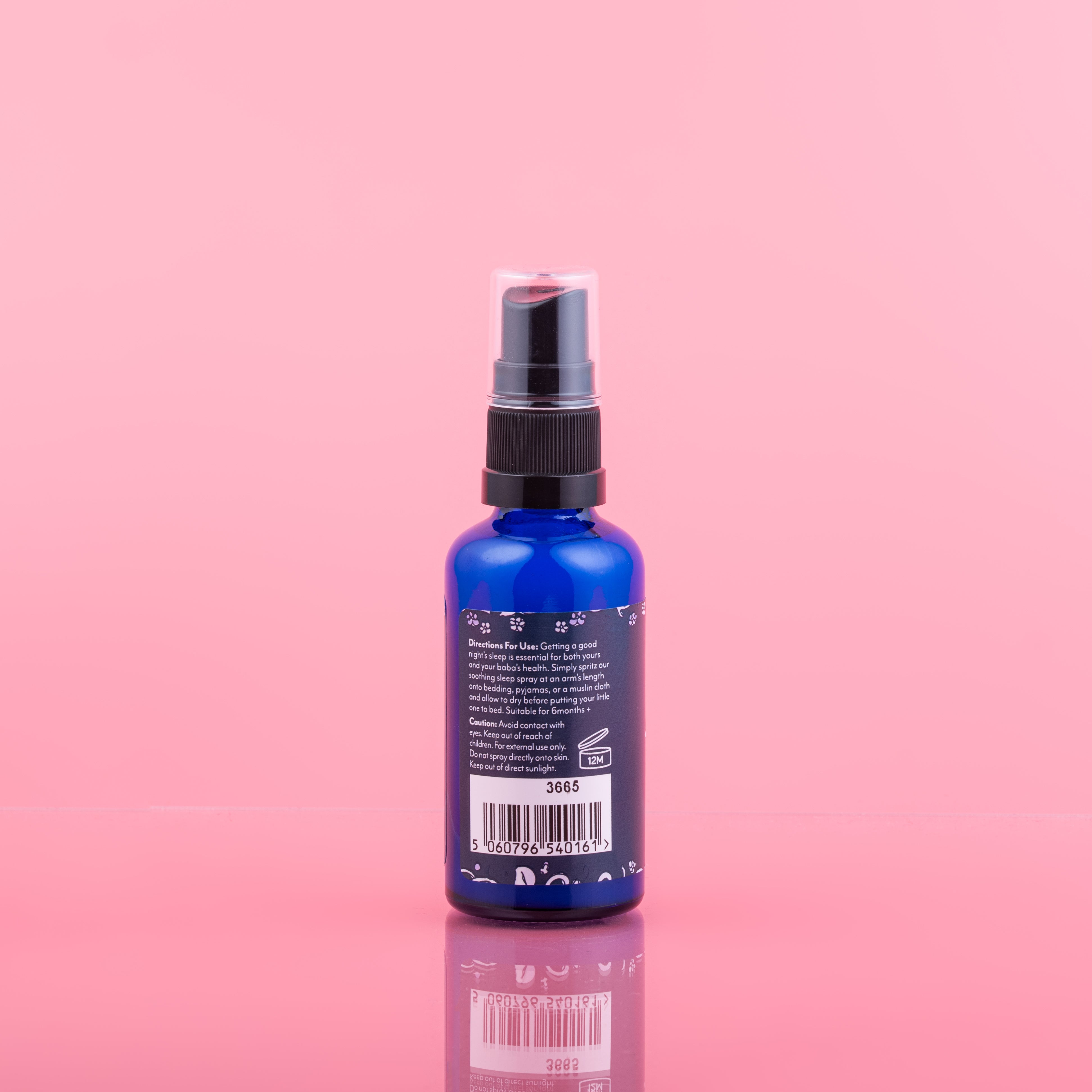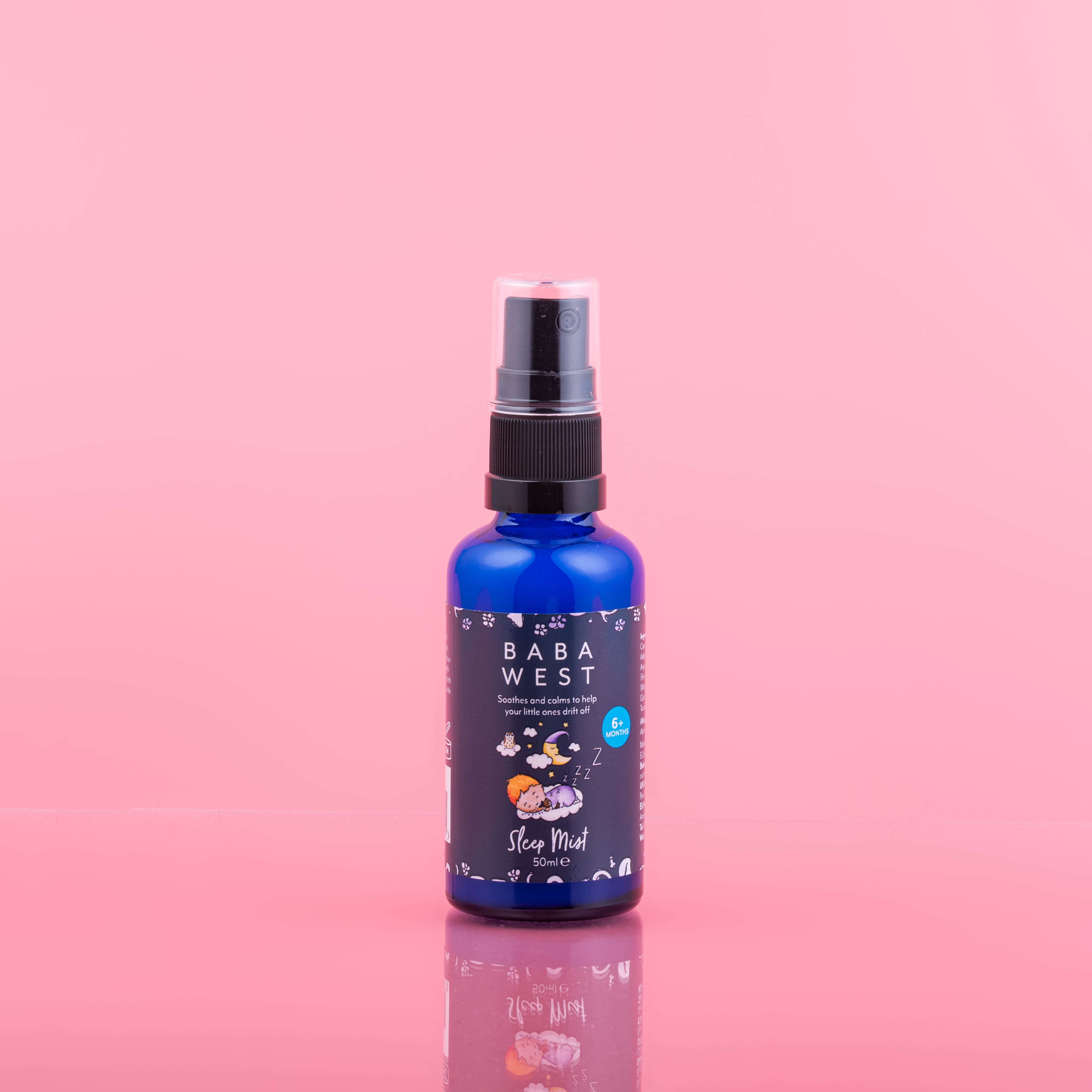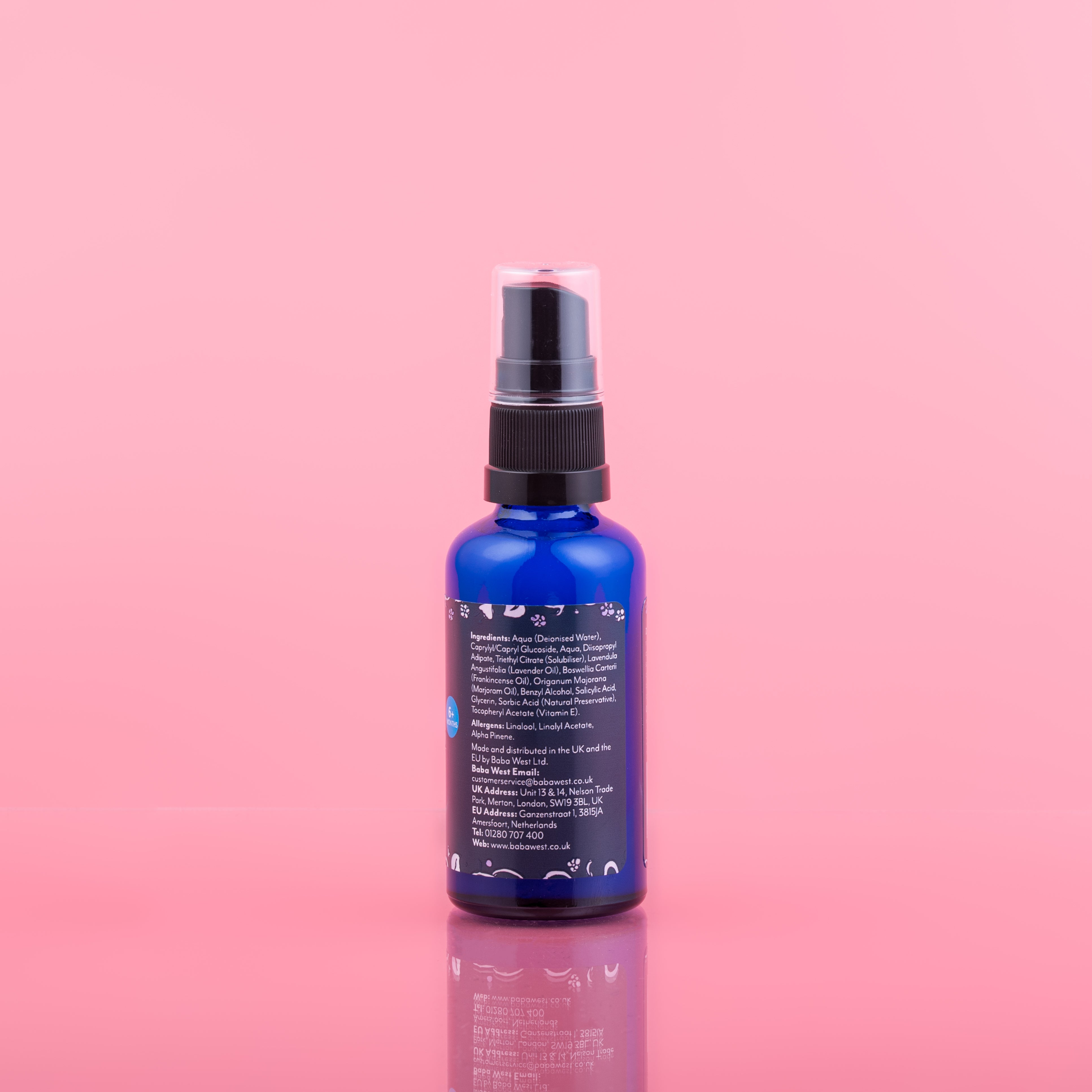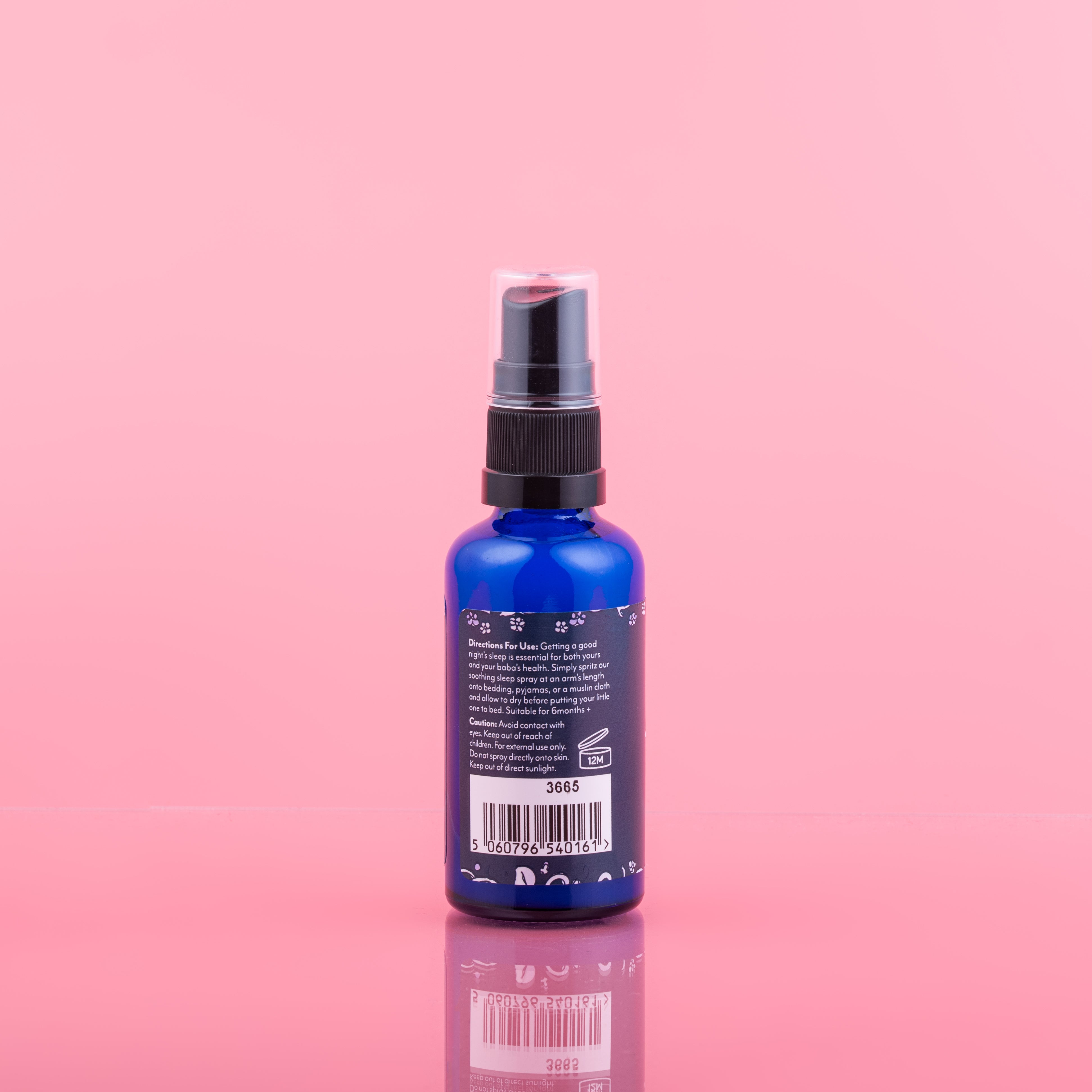 Sleep Mist for children 6 months+
This calming blend of Lavender and Frankincense oils will soothe your baba so that they can get an uninterrupted sleep to help them grow and dream big! Simply spritz our soothing sleep spray at an arm's length onto bedding, pyjamas, or a muslin cloth and allow to dry before putting your little one to bed.

• Suitable for children 6 months+

• Contains English countryside Lavender Oil, research shows can reduce anxiety, insomnia, and restlessness

• Majorana Oil to help induce sleep

• Frankincense Oil to help relieve stress and promote relaxation

• Spritz onto bedding, pyjamas or a muslin cloth
Simply spritz our soothing sleep spray at an arm's length onto bedding, pyjamas, or a muslin cloth and allow to dry before putting your little one to bed.
Aqua, Caprylyl/Capryl Glucoside, Aqua, Diisopropyl Adipate, Triethyl Citrate (Solubiliser), Lavender Oil, Frankincense Oil, Marjoram Oil, Benzyl Alcohol, Salicylic Acid, Glycerin, Sorbic Acid (Natural Preservative), Vitamin E


Allergens
Contains: Linalool, Linalyl Acetate, Alpha Pinene. May produce an allergic reaction.