Guacamole and Tortilla Chips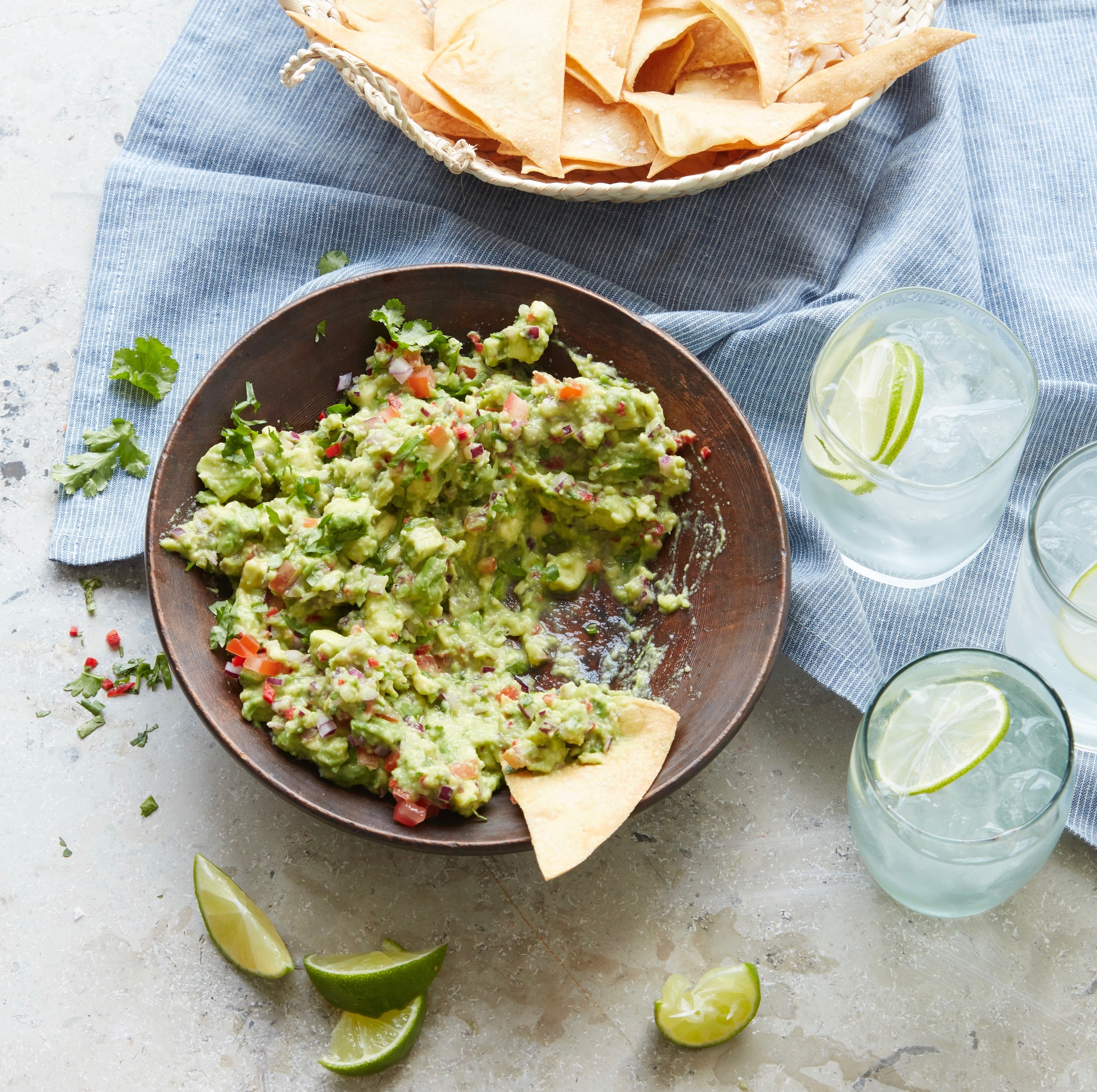 We are big fans of Justine Murphy's cookbook, The mymuybueno Cookbook, and are excited to share these delicious tortilla chips with guacamole, perfect as a snack for the whole family serving 4.
Guacamole
You can omit the chilli in this guacamole recipe to make it child-friendly: 
1 small red onion, finely chopped
1 fresh red bird's eye chilli, finely chopped
1 large ripe tomato, finely chopped
3 ripe avocados (not bruised)
Handful of fresh coriander leaves, roughly chopped
1 lime, juiced
1 tbsp olive oil
½ tsp flaked sea salt
Grind of black pepper
1. Mix your chopped onion, chilli and tomato together in a bowl. Roughly chop t heavocado flesh into 1cm cubes and add them to the bowl with the coriander, lime juice, olive oil, salt and pepper.
2. Using the back of a fork, mash around half the avocado and then continue tmixall the ingredients together well. Add more lime juice or salt to taste before serving.
 Baked Tortilla Chips
You can also sprinkle on paprika, cumin or cayenne with the salt on these tortillas for different flavours and to enjoy as a snack all on their own.
8 flour or corn tortillas
1 tbsp sunflower oil
1 tsp salt
1. Preheat your oven to 180°c.
2. Cut each tortilla into eight triangular wedges and arrange them in a single layer on a baking tray.
3. Put some sunflower oil into a bowl and lightly brush some onto each triangle.
4. Sprinkle a little salt onto the tortillas and then bake them for 8 to 12 minutes until just golden. Keep a close eye on them; I've burnt too many trays before when distracted.
5. Leave them to crisp up and cool slightly before eating.