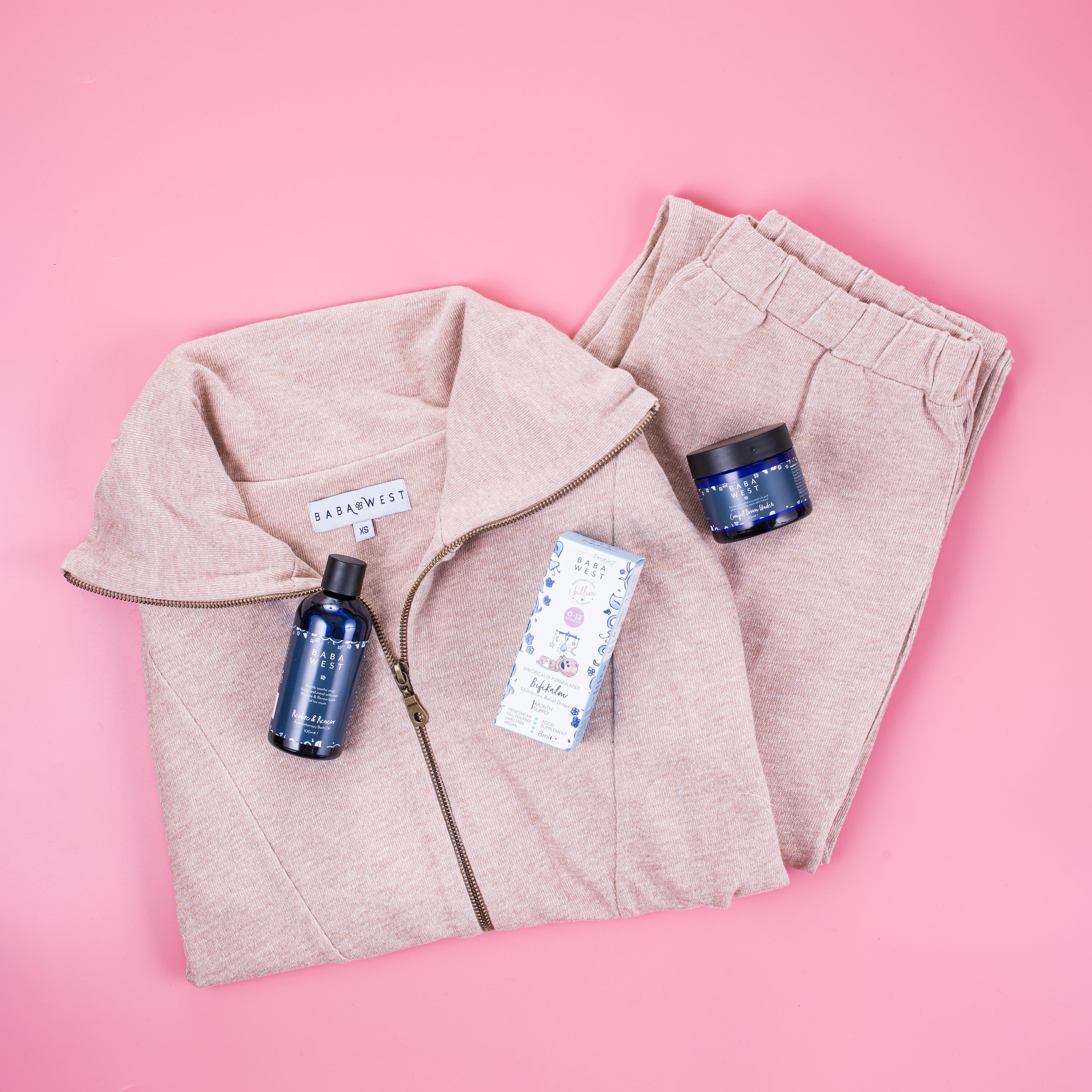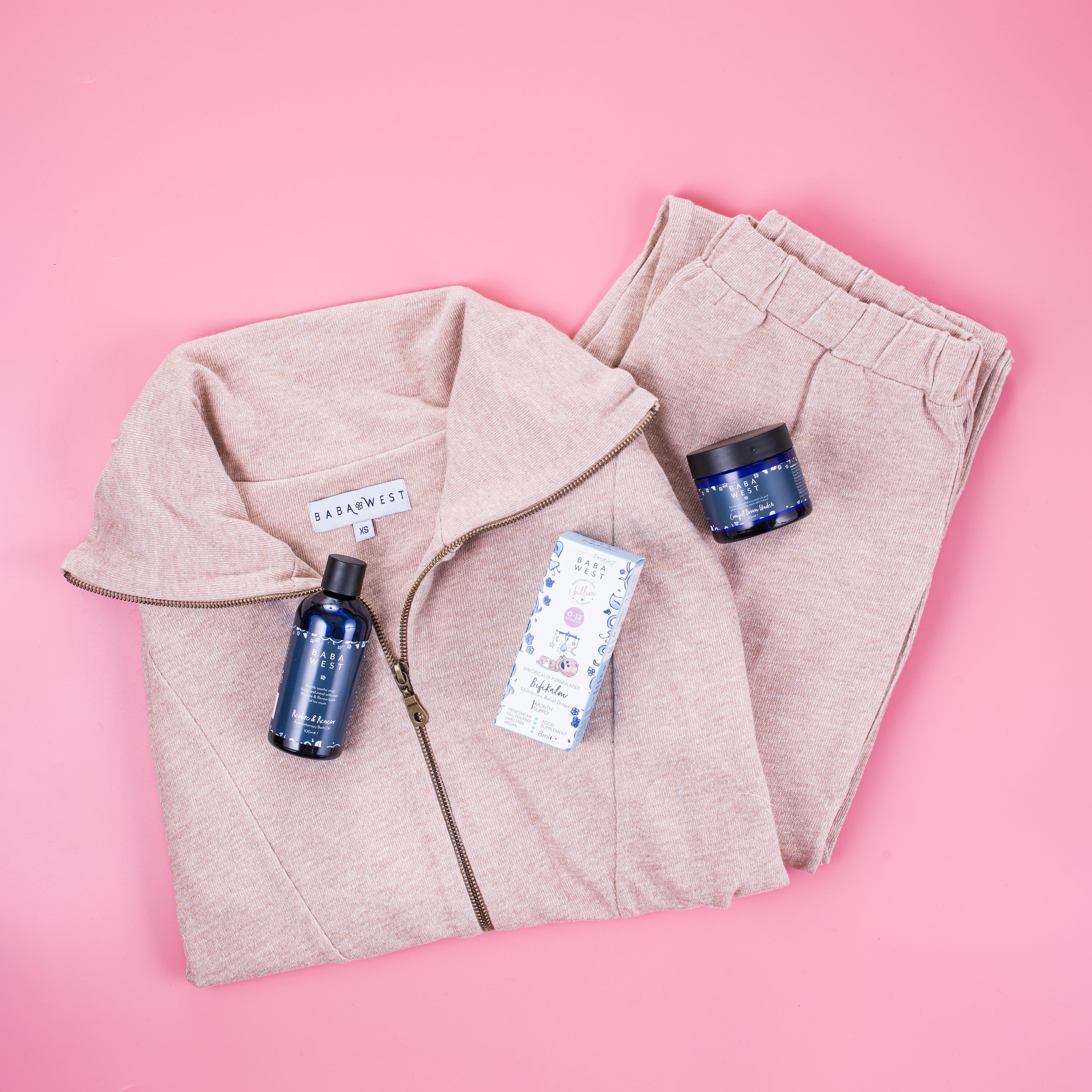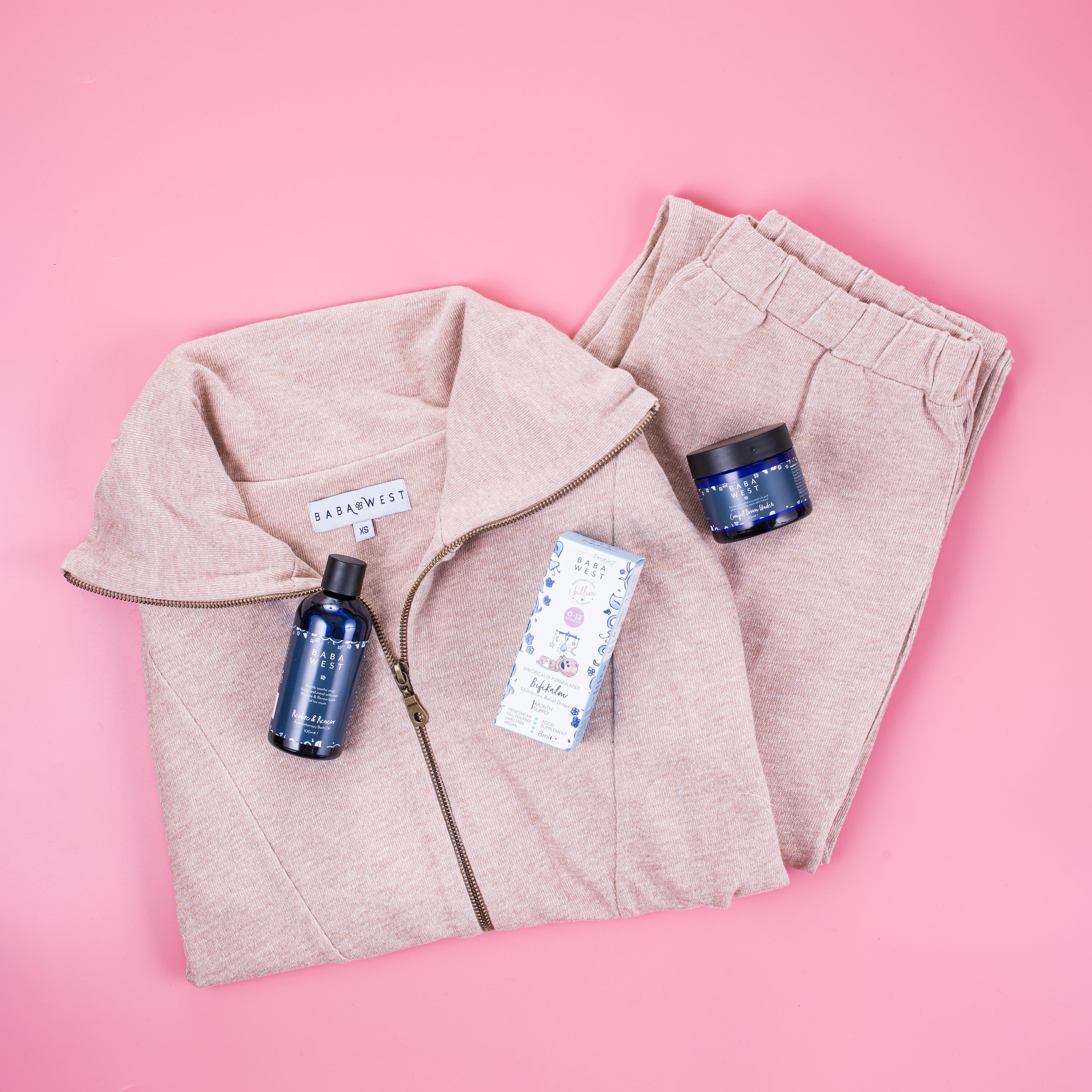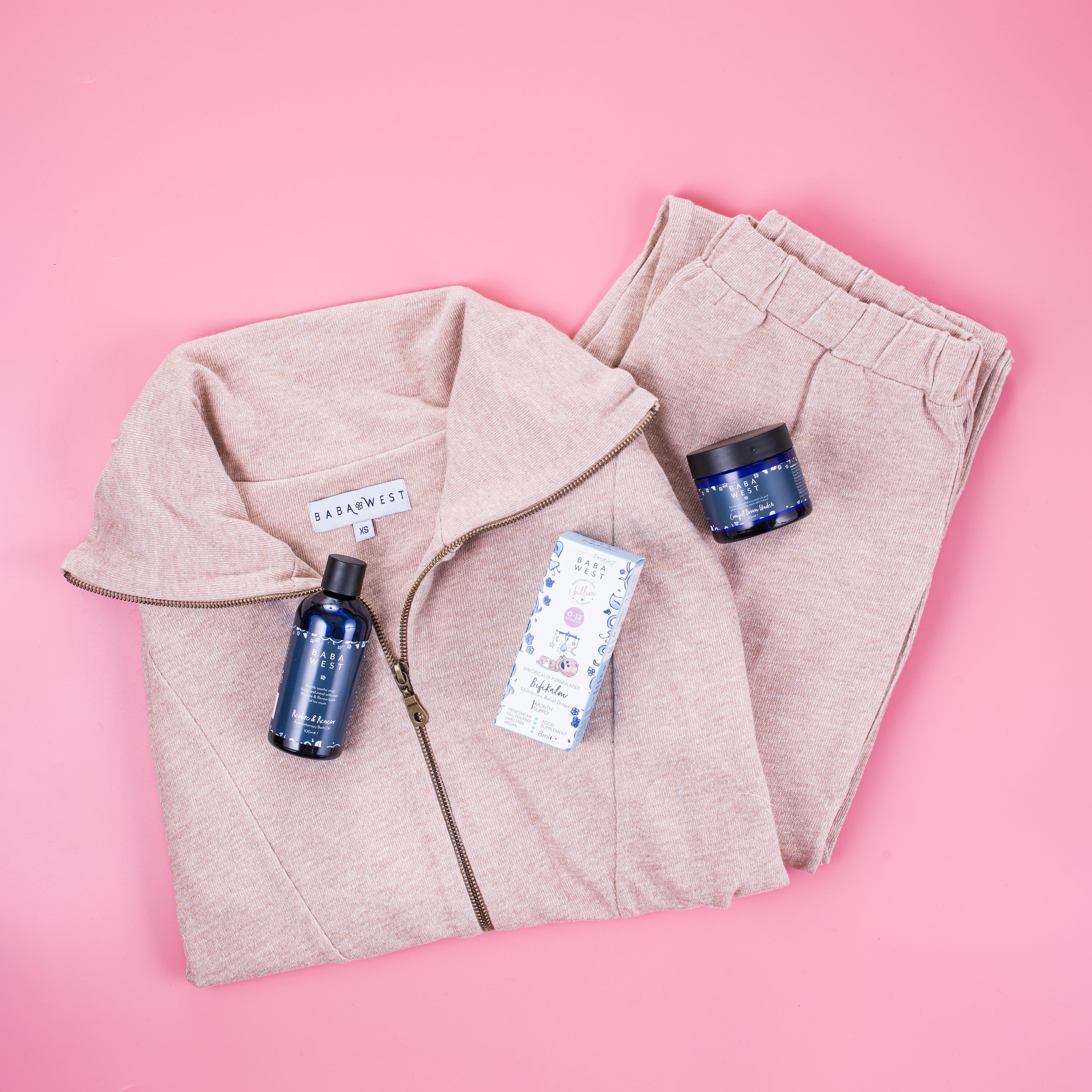 Ultimate Pregnant Mama Pack
Baba West's Pregnant Mama Pack has been designed to meet the specific needs of the body during pregnancy. The pack also contains a selection of natural skincare products designed to help soothe the mind after birth, as well as our luxurious maternity loungewear. Also in the pack is a natural dietary supplement specifically formulated for infants straight from birth, to give your baba a healthy dose of friendly bacteria from day one.

• Developed specifically for mother and baby

• Clinically proven to be safe

• Simple, convenient and easy-to-use

• No nasties: sugar-free with no artificial colours, flavourings or additives
Maternity loungewear
Our luxury Baba West maternity two-piece has been carefully crafted to deliver a cosy, practical and stylish lounge suit to wear throughout pregnancy. Made from organic cotton with OEKO TEX-certified dyes, it is soft to the touch, and with a comfortable elasticated waistband that sits high on the hips it grows beautifully with your body.


Restore & Renew
There's nothing quite like sinking into the comforting and calming warmth of a bath to soothe your muscles, whether that be during pregnancy, labour or postnatally. This special aromatherapy blend is rich in lavender which helps you to relax your mind and body and in turn helps with anxiety, fatigue, insomnia and body aches.


Comfort Down Under
There is nothing more vital than a soothing cream for 'down under' post birth. This healing blend of essential oils and plant extracts cools on contact and helps keep the perineum clean and fresh after delivery. It contains Aloe Vera and Tea Tree which both have antibacterial, antiviral, and antiseptic properties helping to heal wounds and lessen inflammation, plus, the addition of Lavender Extract is cleansing and restorative.


Bifikalm
Baba West Bifikalm is a natural dietary supplement specifically formulated for infants straight from birth. Each bottle contains two strains of friendly bacteria – Pediococcus pentosaceus CECT 8330 and Bifidobacterium longum CECT 7894 – both have been clinically proven to be safe and are naturally present in a healthy infant's gut microbiome.