Healing down under after birth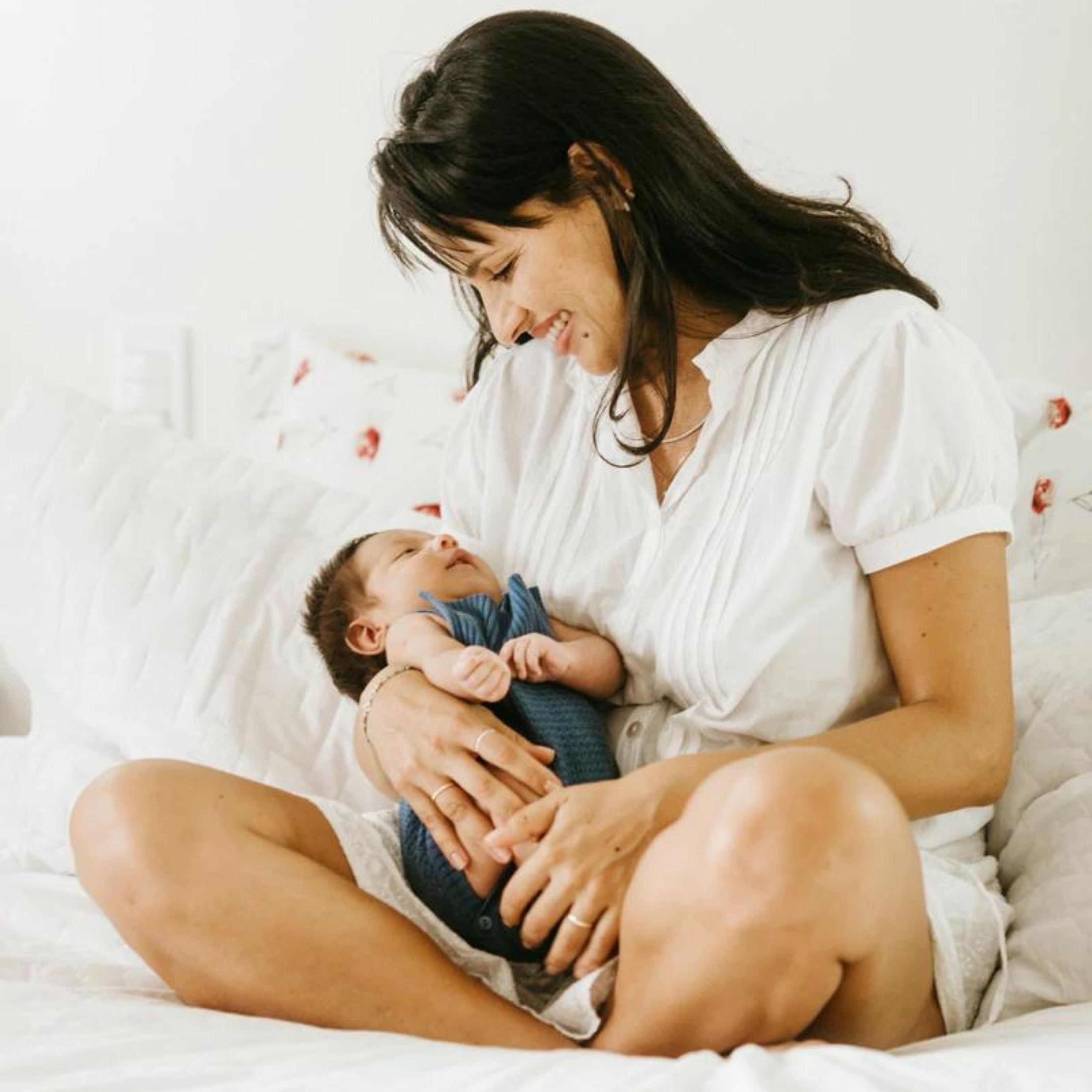 There is nothing more vital than a soothing cream for 'down under' post birth. This healing blend of essential oils and plant extracts cools on contact and helps keep the perineum clean and fresh after delivery. Once dry, after your bath or shower gently smooth our healing cream over the genitalia or on to a sanitary pad. 
After giving birth vaginally it is possible that you will either tear or have an episiotomy to make space for your baby to enter the world. In the event of this happening, it is important to keep it clean and cool so that it can heal effectively, alleviate discomfort and avoid infection. Even if you do not tear and don't need stitches it is likely that it will feel sensitive down under due to the skin stretching, so applying something cool onto it is a great way to alleviate discomfort.  
The Baba West Comfort Down Under cream contains aloe vera and tea tree which both have antibacterial, antiviral, and antiseptic properties helping to heal wounds and lessen inflammation, and the addition of Lavender Extract is cleansing and restorative. It is so important that whatever you are applying is free from any nasty ingredients, which is why our blend is full of natural and healing ingredients.  
It is important to keep the area dry and clean at all time most importantly to relax your body. Take time off ny physical movement or chores and allow yourself all the cuddles in bed!
Ingredients  
Aloe Vera – is moisturising which soothes the skin and reduces infection. 
Sweet Almond Oil – prevents free radical damage and moisturises the skin.  
Jojoba Seed Oil – has natural antibacterial, antioxidant and hypoallergenic properties.  
Argan Oil - is moisturising which soothes the skin and reduces infection. 
Lavender Oil – is relaxing and has natural antibacterial properties which clear skin.  
Tea Tree Oil – has natural anti-inflammatory properties and clears the skin.  
Vitamin E – is nourishing and has natural antioxidant properties.  
Click here to shop now!