Nanny Anita Explains: Baby sensory bottles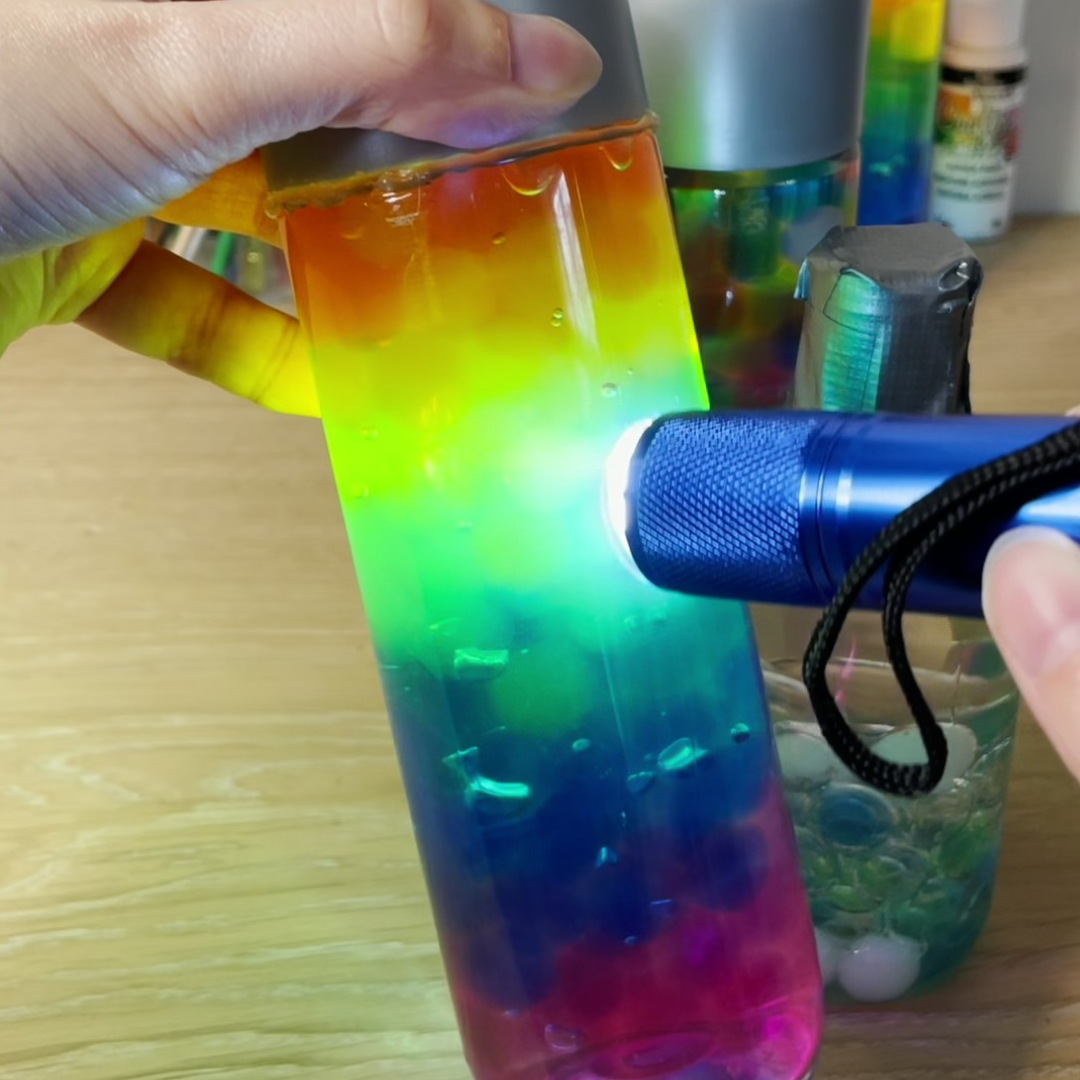 Norland Nanny Anita is a Super Nanny with over 12 years of experience working with children between the ages of 2 months and 17 years.

 

Below is her advice for creating sensory bottles for your baba. For more great tips, follow her on Instagram.
Baby sensory bottles are so easy to make and can really help to soothe your little one. Here's how to make one with water beads.
Things to remember before we get started:
Water beads are not good for small children to play with, especially if they still put things in their mouth. Also, be very careful when making your bottle, ensure that no beads are spilt on the floor as these pose a hazard to your baby.
Ensure that your lid is closed tightly. Use super glue, or a hot glue gun to make sure that lid will not come off, and check it every time you are going to use it.
Making your bottle
You will need:
A clear water bottle
Different colour water beads
Hot glue gun / super glue
To make your bottle:
Simply add your beads into your bottle! Add some water, and then use a hot glue gun or super glue when affixing the lid to ensure that the lid cannot be accidentally opened.
Follow along with the video here: