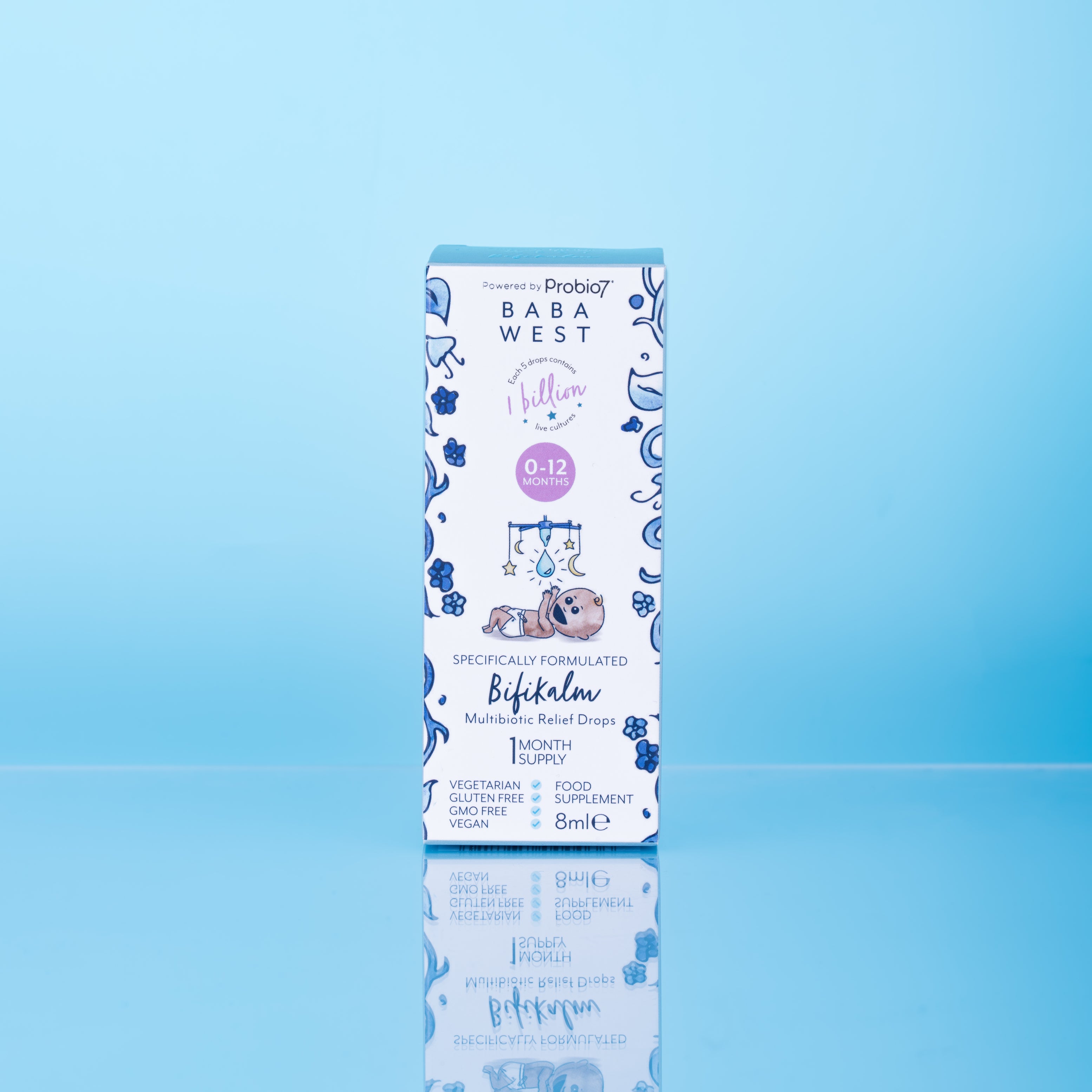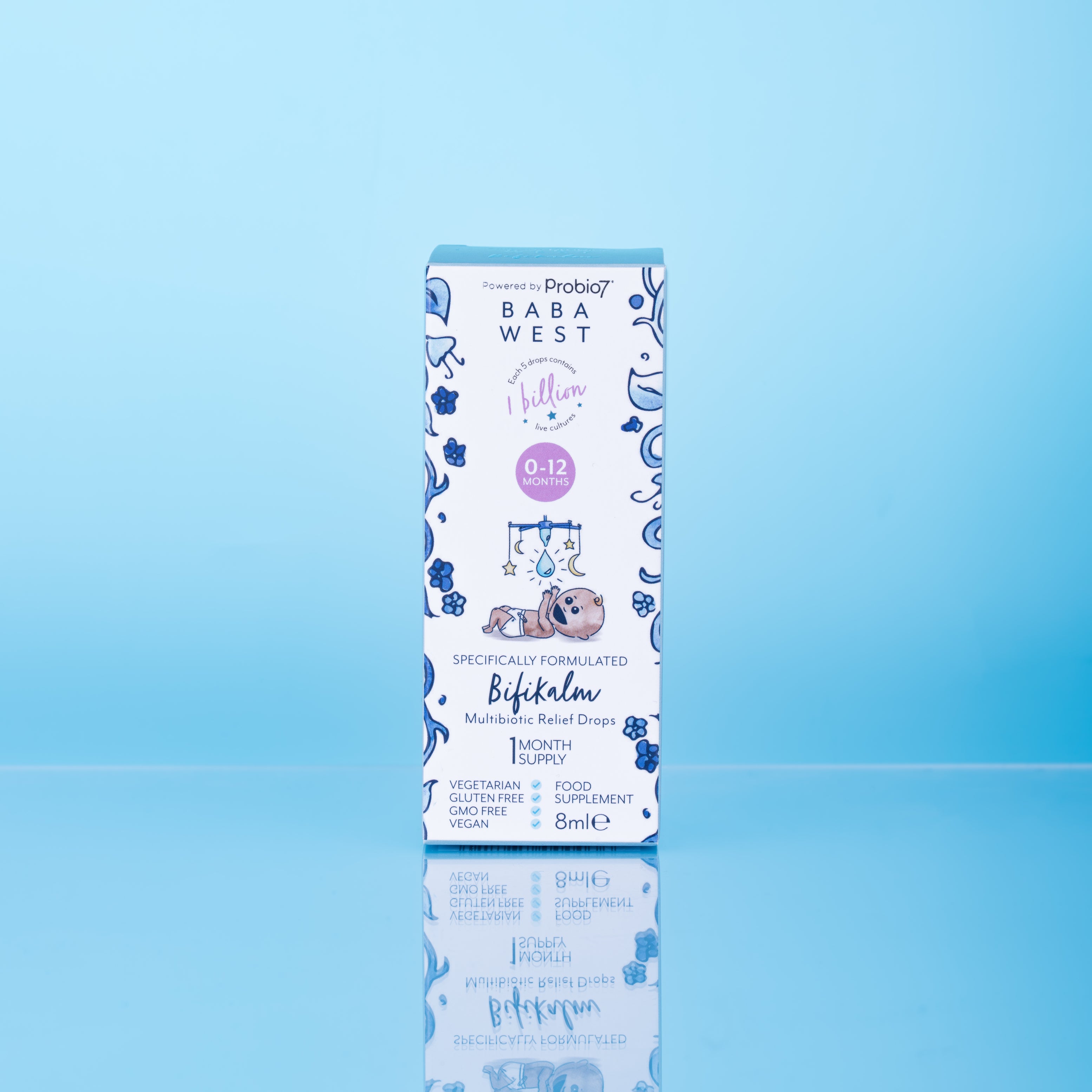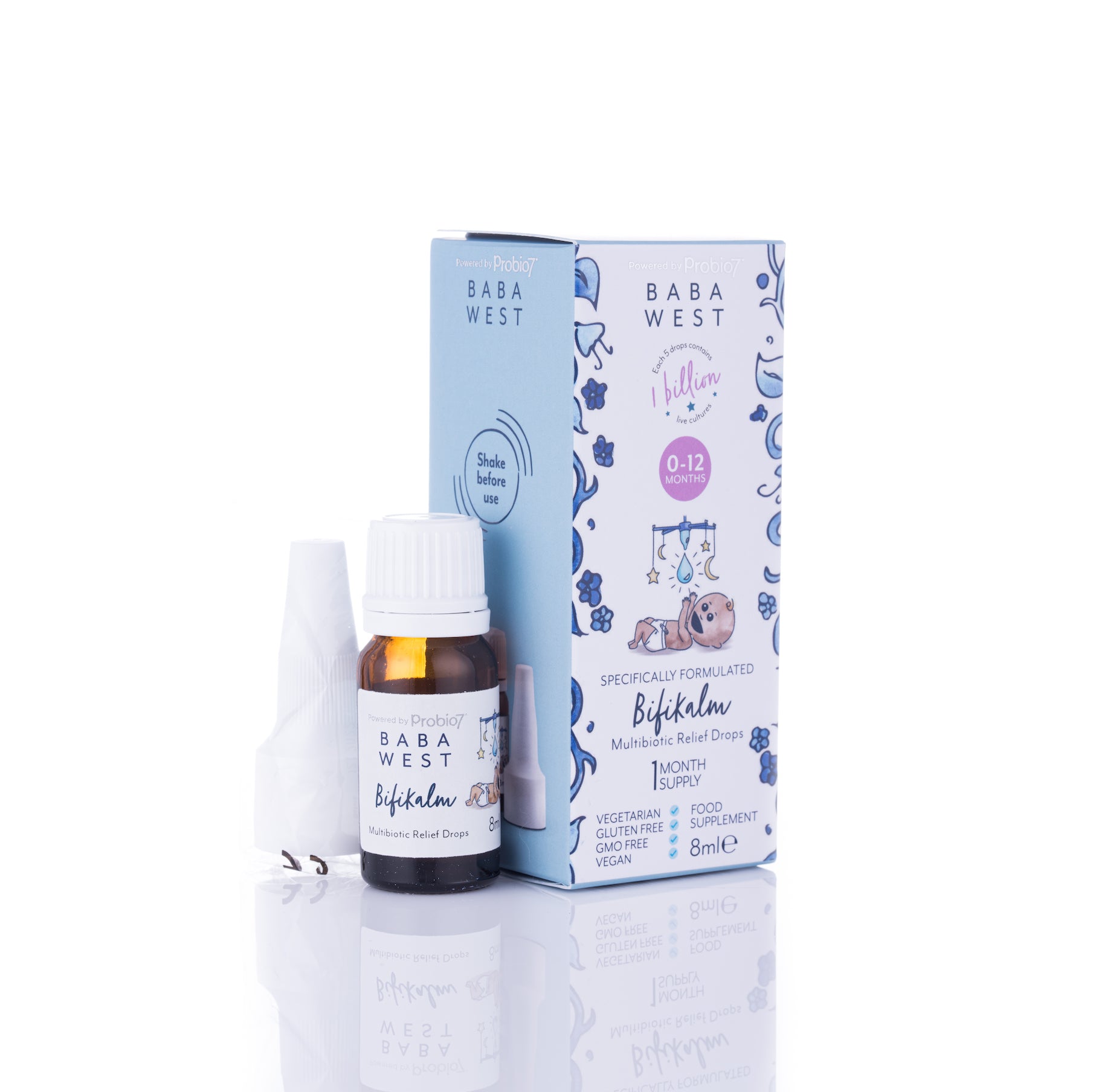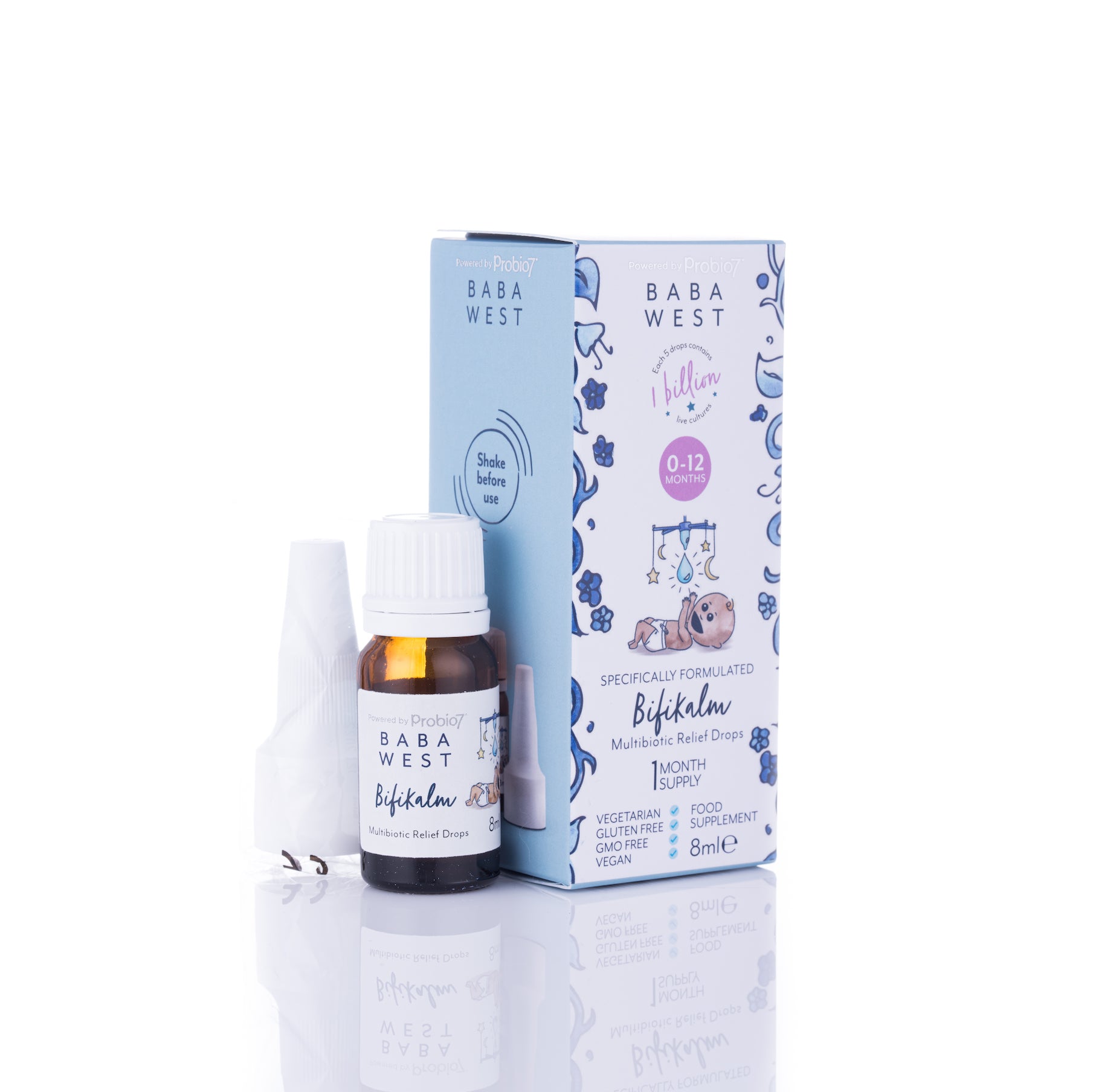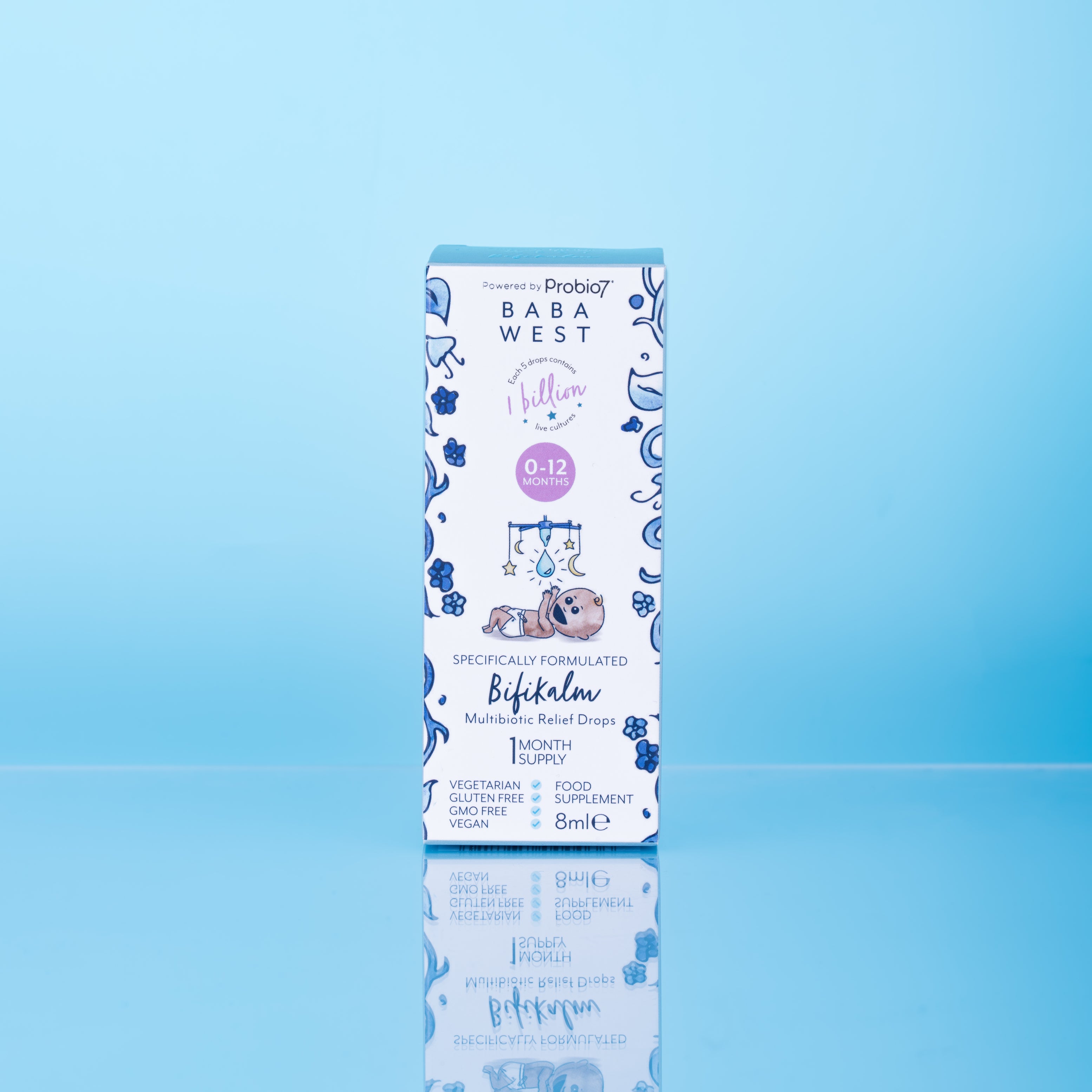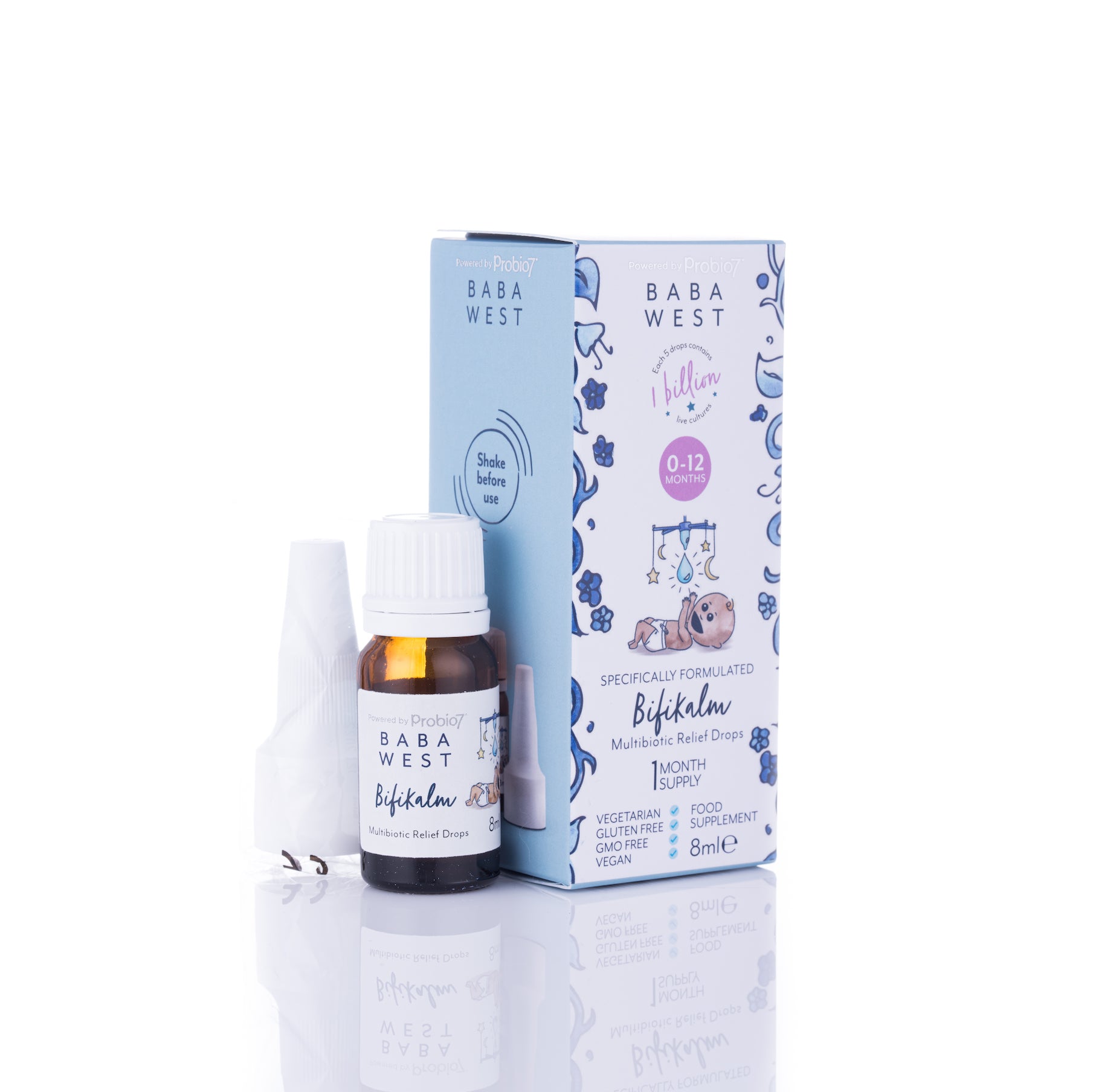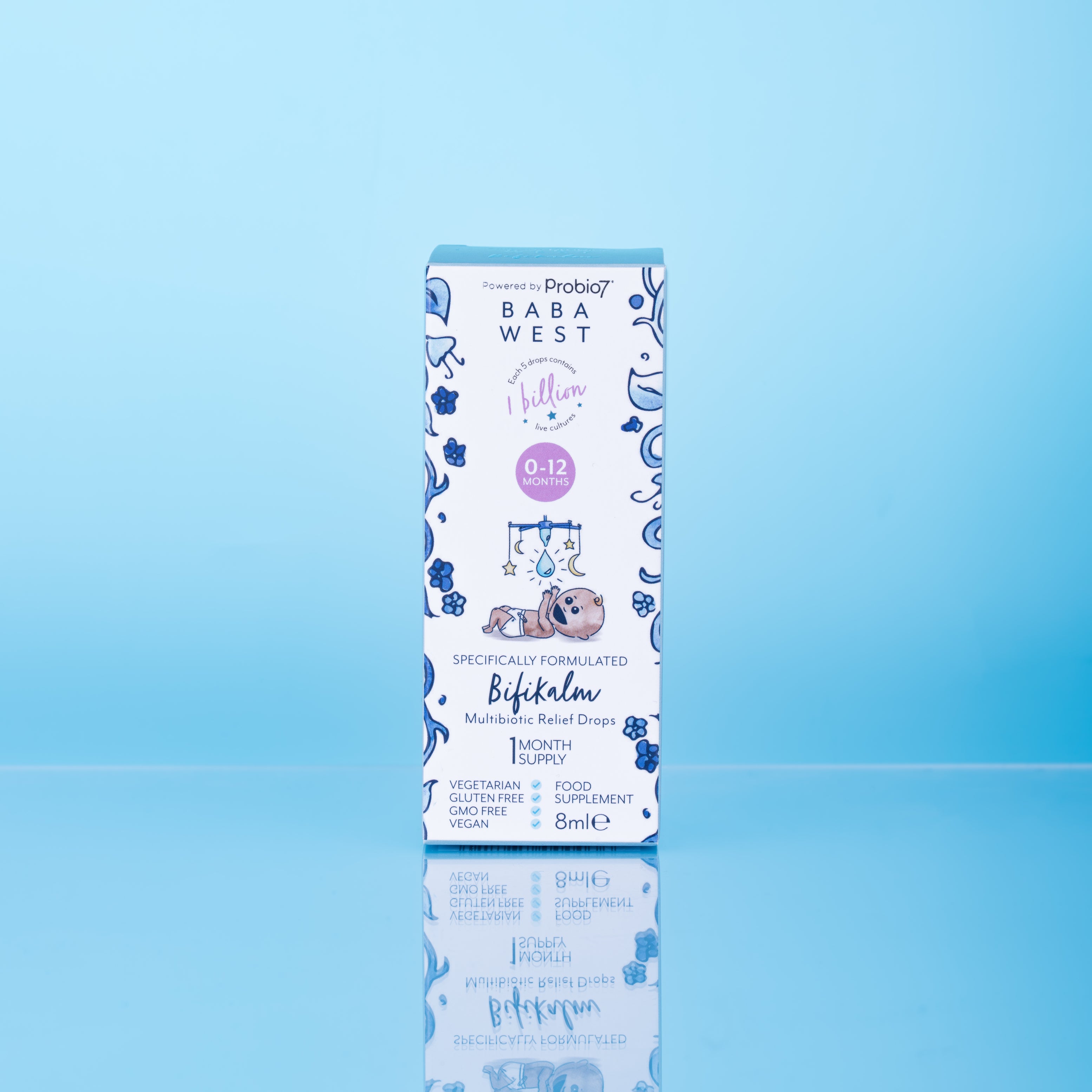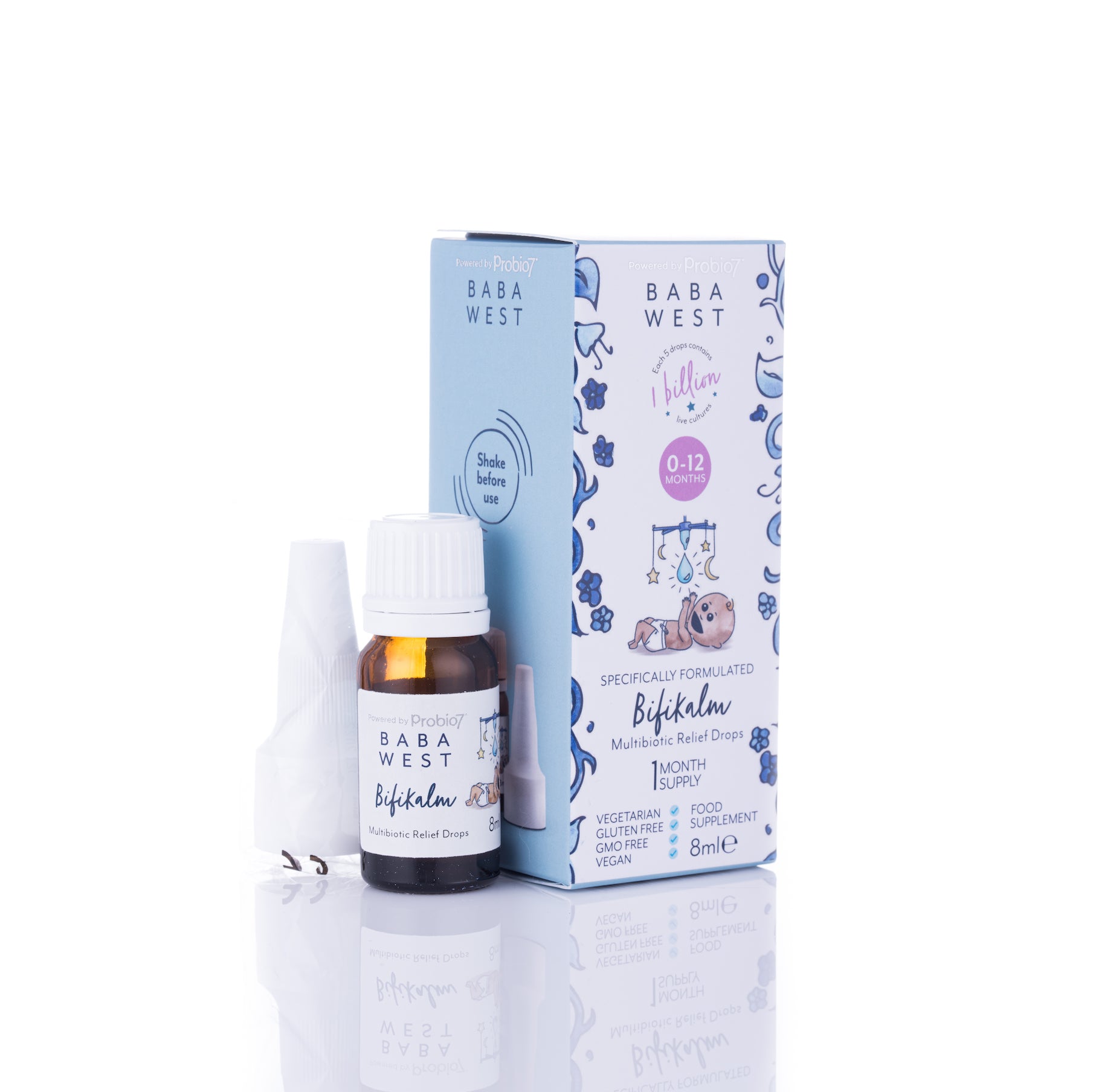 Bifikalm Multibiotic Relief Drops 0-12 months
Baba West's Bifikalm Multibiotic Relief Drops 0-12 months is a friendly bacteria supplement that is specially designed to provide relief for specially designed to balance an infants gut microbiome. An imbalanced gut can be cause digestive discomforts such as colic, constipation and diarrhoea.



Each bottle contains two strains of friendly bacteria – Pediococcus pentosaceus CECT 8330 and Bifidobacterium longum CECT 7894 – both have been clinically proven to be safe for infants from birth and are naturally present in a healthy infant's gut microbiome.



Our multibiotic relief drops are free from gluten, soy and dairy, and are made without any artificial colours, flavours or preservatives, making them a safe and effective option for babies with sensitive tummies. Baba West's Bifikalm Multibiotic Relief Drops come in a convenient dropper bottle, which makes it easy to administer the correct dosage to your baby.



Regular use of friendly bacteria can help support the development of an infant's gut microbiome during their first 1000 days, improving babies' digestive discomforts and an improvement in their overall health and well-being. Whether added to formula, breast milk or water, these drops are a simple and effective way to promote a healthy and happy gut *microbiome in babies.



*What is microbiome?

A microbiome is a community of tiny living organisms like bacteria, viruses, fungi, and others that live on or inside our bodies.



Choose Baba West's Bifikalm Multibiotic Relief Drops 0-12 months as your safe and effective friendly bacteria supplement that helps balance and supports the development of your infants gut microbiome. This is vital during the first 1000 days to support your infants overall health and immunity during infancy and beyond.

• 1 billion friendly bacteria (per 5 drops)

• For breastfed and formula-fed babies from birth

• Easy to use dropper

• Supports development of the gut microbiome

• Natural and safe bacterial strains

• Suitable for vegans and gluten-free diets

• No need to refrigerate
Baba West Bifikalm is suitable for:


• Breastfed and formula-fed babies from birth to 12 months

• Vegan diet

• Gluten-free diet

• Infants with cow's milk protein allergy



Why give your baby Baba West Bifikalm?
Supports development of healthy balanced friendly gut bacteria (microbiota) which in turn:



Promotes healthy digestive function

May help reduce the risk of inflammatory bowel conditions

Supports healthy immune function

An unbalanced gut microbiome has been linked to allergic diseases such as asthma and eczema
Dose


5 drops per day



Instructions


5 drops once a day at the same time with a meal, preferably the first feed



Bottle feeding:

• Prepare formula as per manufacturer's instructions, ensuring it does not exceed 37˚ C (body temperature)

• Shake well

• Add 5 drops of Baba West Bifikalm

• Discard any unused formula



Breast-feeding:

• Shake well

• 5 drops of Baba West Bifikalm can be given by spoon, on mother's nipple or on a clean finger and allow the baby to suck



The lid of Bifikalm has been designed to ensure the dropper stays sterile. However, in some rare cases, this can cause the lid to get stuck on the bottle.

When using Baba West Bifikalm ensure you -

1) Open the cap by taking it through the striated area

2) Dry the mouth of the bottle well before screwing on the dropper and lid

3) Do not use too much force when you screw the bottle



How to store


No need to refrigerate. Store in a cool, dry place below 25c. Keep out of the reach of children. Use before expiry date (see pack).
Each drop of Baba West Bifikalm contains: Sunflower Oil, Bifidobacterium longum CECT 7894 and Pediococcus pentosaceus CECT 8330, DL-alpha Tocopheryl (vitamin E).



• Free from sugar, dairy, gluten, GMO, artificial colours, flavours, preservatives.



Warnings


Do not exceed the recommended dose. Food supplements should not be used as a substitute for a healthy diet and lifestyle. Always tell your doctor in advance if you plan to give your child any supplements.