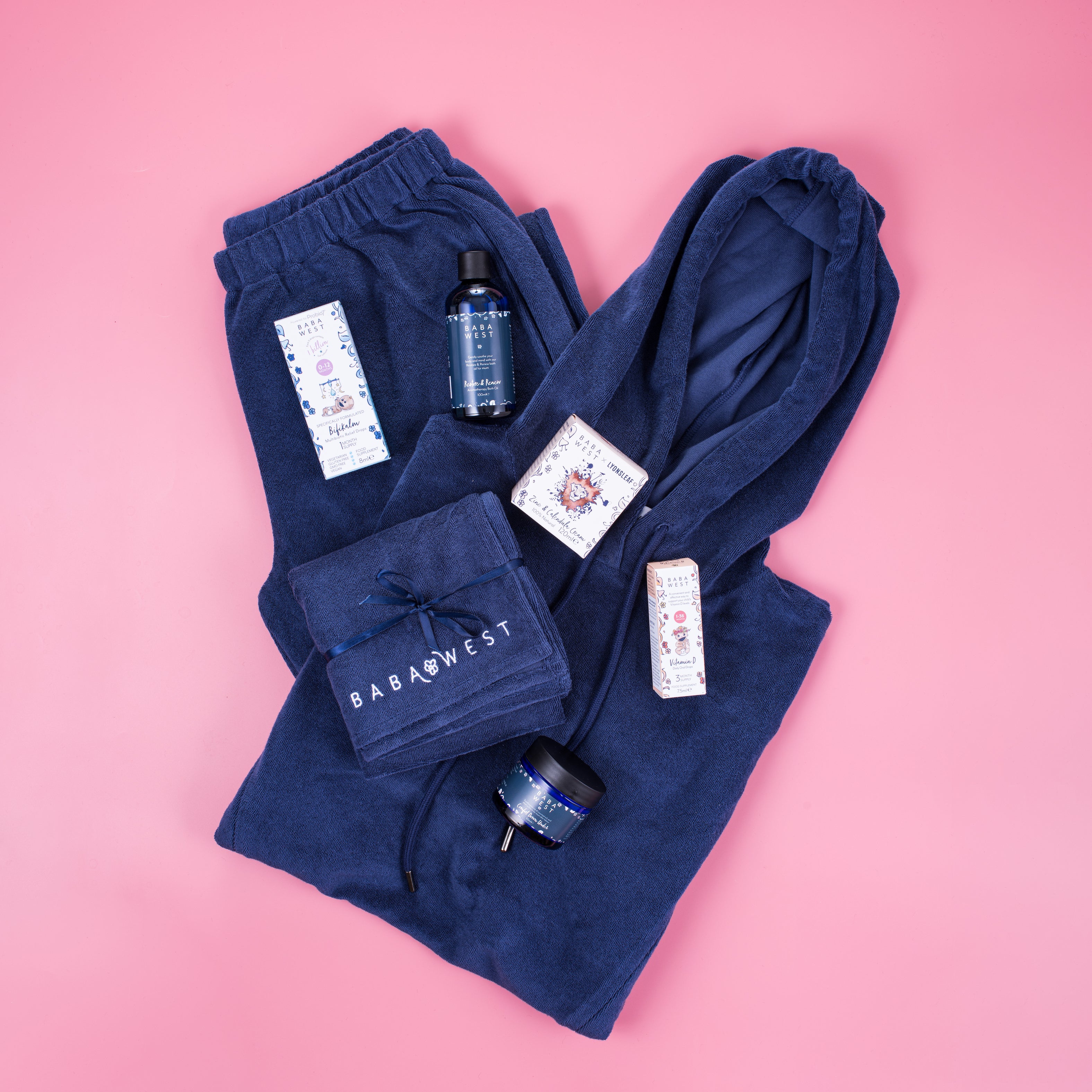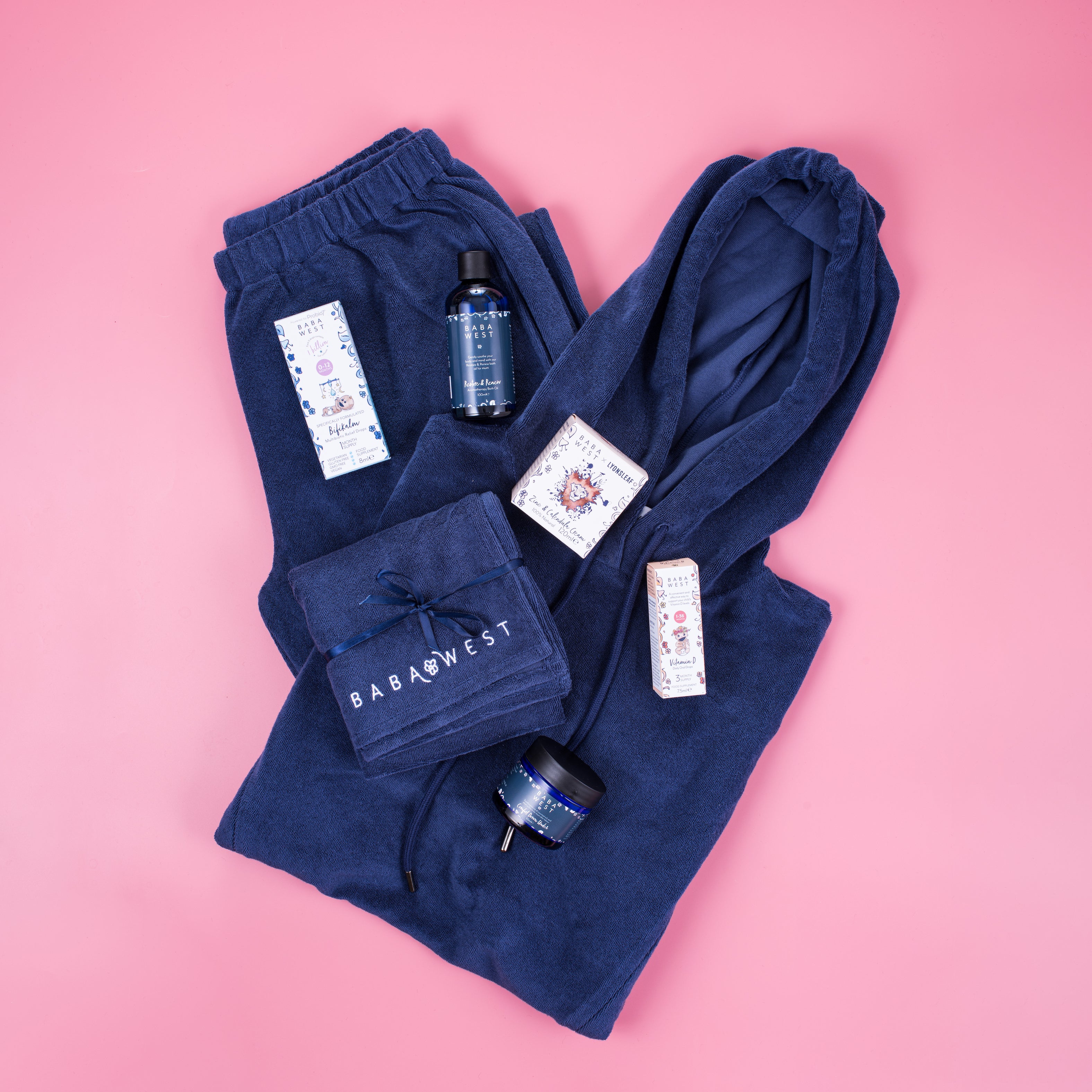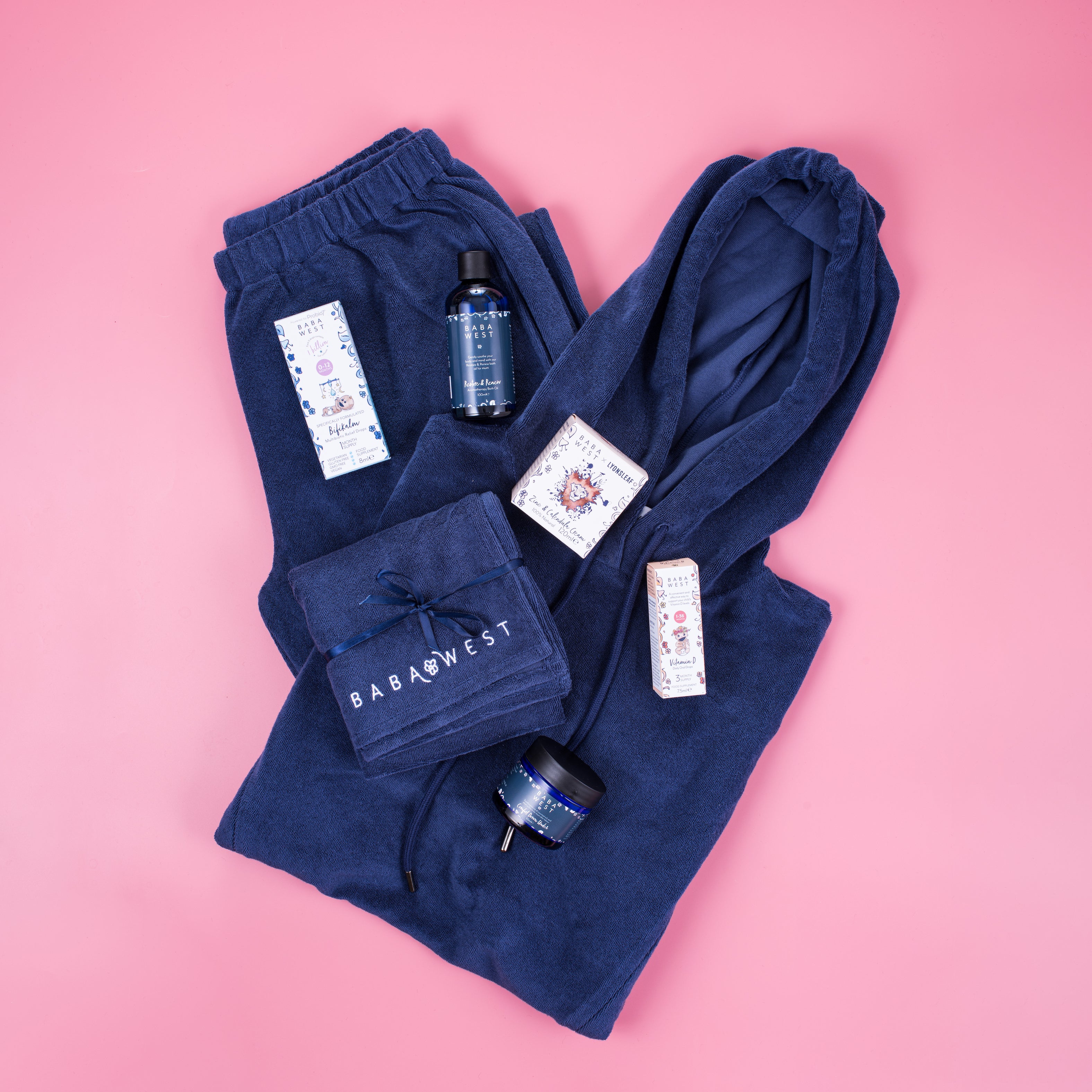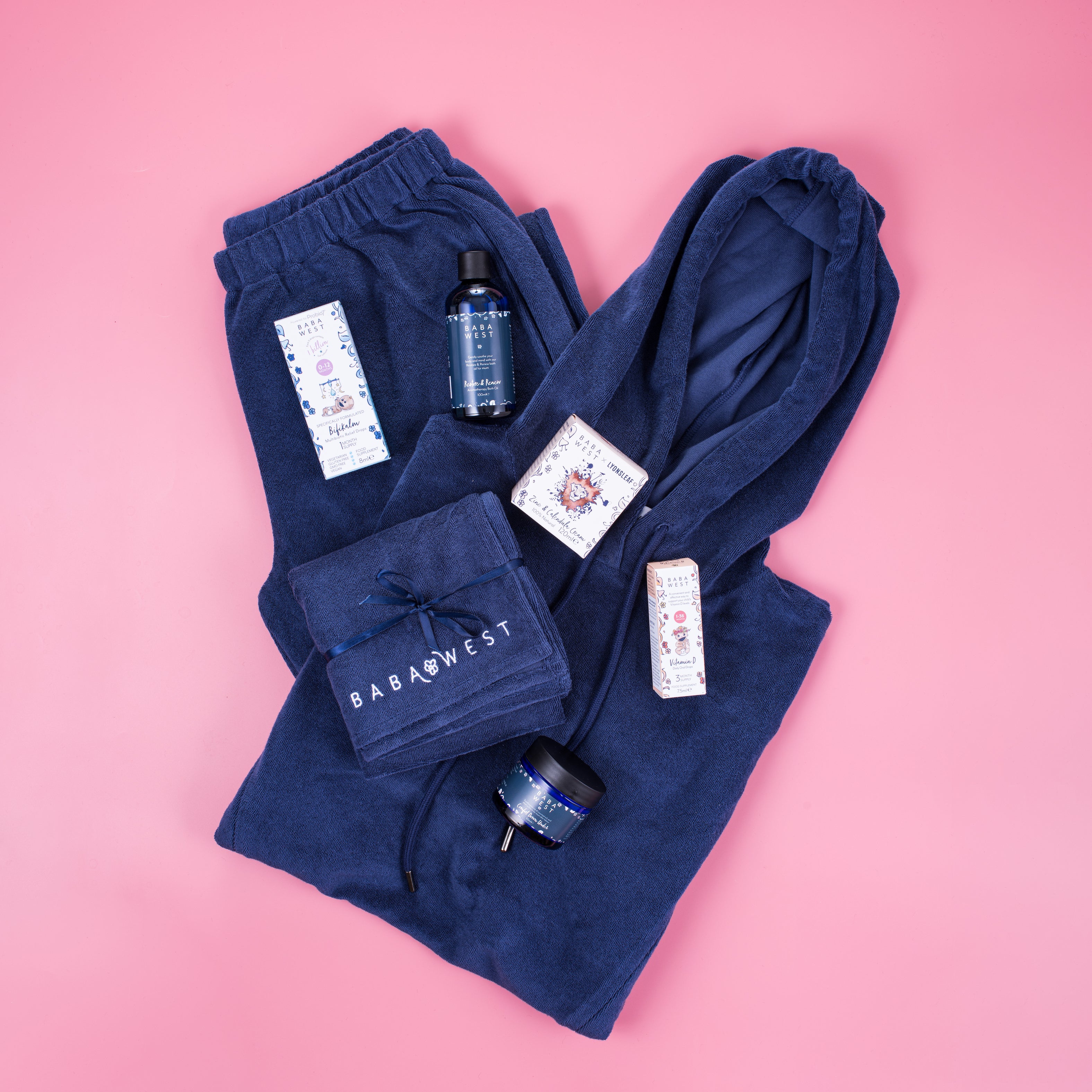 Ultimate New Mama Pack
Our Ultimate New Mama Pack contains two natural dietary supplements to help provide digestive and immune support for your newborn baby, alongside a selection of natural skincare products designed to help soothe the mind after birth with the option to add our luxurious two-piece loungewear created to ensure you can breastfeed or pump in complete comfort.

• Developed specifically for mother and baby

• Clinically proven to be safe for children

• Simple, convenient and easy-to-use

• No nasties – safe even for young babies: sugar-free with no artificial colours, flavourings or additives
Breastfeeding loungewear
Our Baba West postnatal towelling two-piece is the ultimate in new mama loungewear! Made from organic cotton navy towelling fabric with OEKO TEX-certified dyes, this soft two-piece features subtle zips at the bust for easy access when breastfeeding or pumping.


Comfort Down Under
There is nothing more vital than a soothing cream for 'down under' post birth. This healing blend of essential oils and plant extracts cools on contact and helps keep the perineum clean and fresh after delivery. It contains Aloe Vera and Tea Tree which both have antibacterial, antiviral, and antiseptic properties helping to heal wounds and lessen inflammation, plus, the addition of Lavender Extract is cleansing and restorative.


Bifikalm
Baba West Bifikalm is a natural dietary supplement specifically formulated for infants straight from birth. Each bottle contains two strains of friendly bacteria – Pediococcus pentosaceus CECT 8330 and Bifidobacterium longum CECT 7894 – both have been clinically proven to be safe and are naturally present in a healthy infant's gut microbiome.


Vitamin D Drops
Low levels of vitamin D are wide-spread and this is recognised as a significant health problem due to its importance in many aspects of health. Baba West's Vitamin D Drops are simple, convenient and easy-to-use drops, with one drop providing 400iu (10μg) of vitamin D – the recommended daily dose to help support the development of your baby's bones, teeth, muscles and healthy immune function.


Zinc & Calendula Cream
Baba West has teamed up with the award-winning skincare brand Lyonsleaf to bring you a 100% natural and effective zinc and calendula cream for the whole family. This formulation provides a breathable, protective and moisture repellent barrier to shield and protect baby bottoms and working hands from moisture-associated skin damage. Calendula is great for any skin in need of TLC, while zinc is effective in protecting against moisture damage, especially under a nappy.