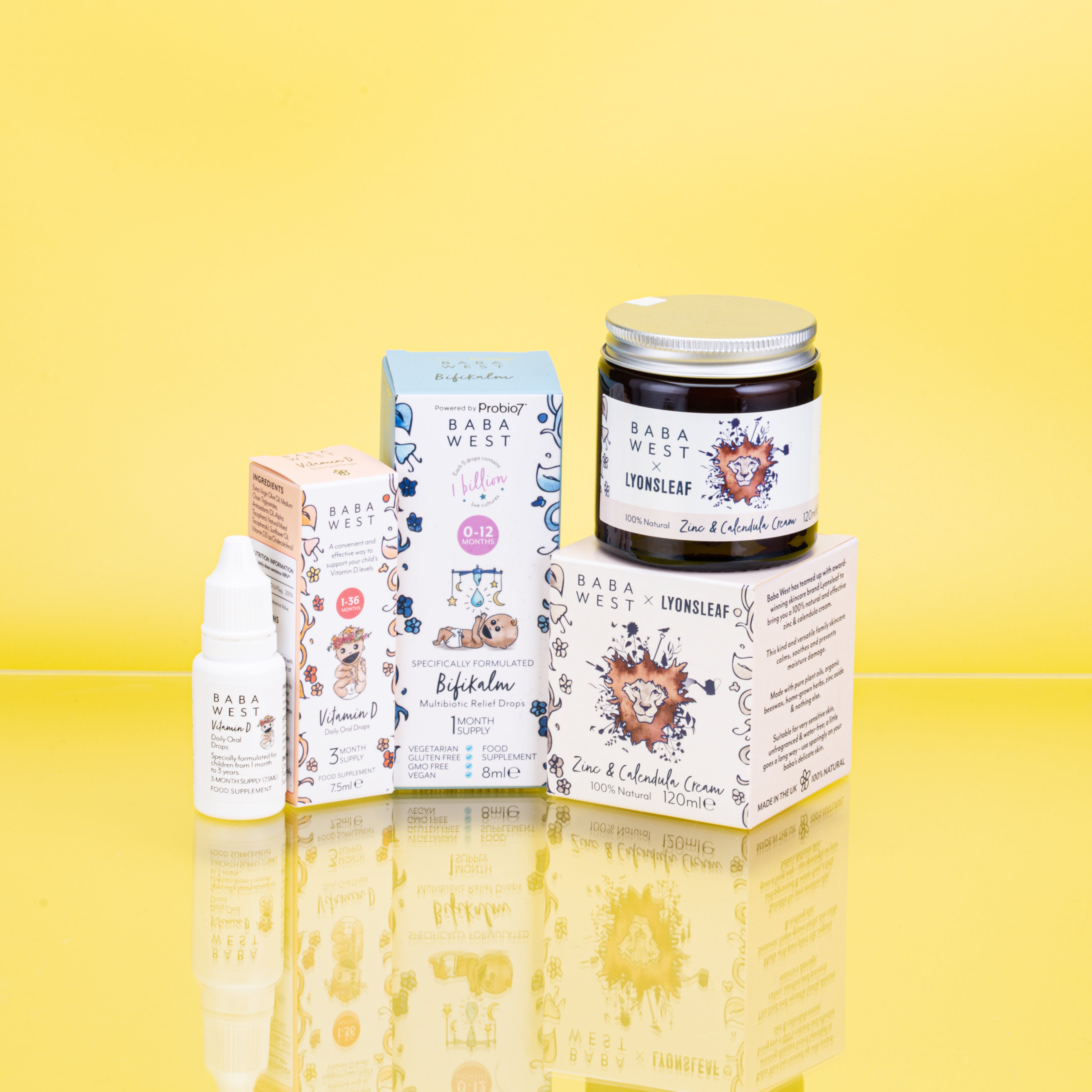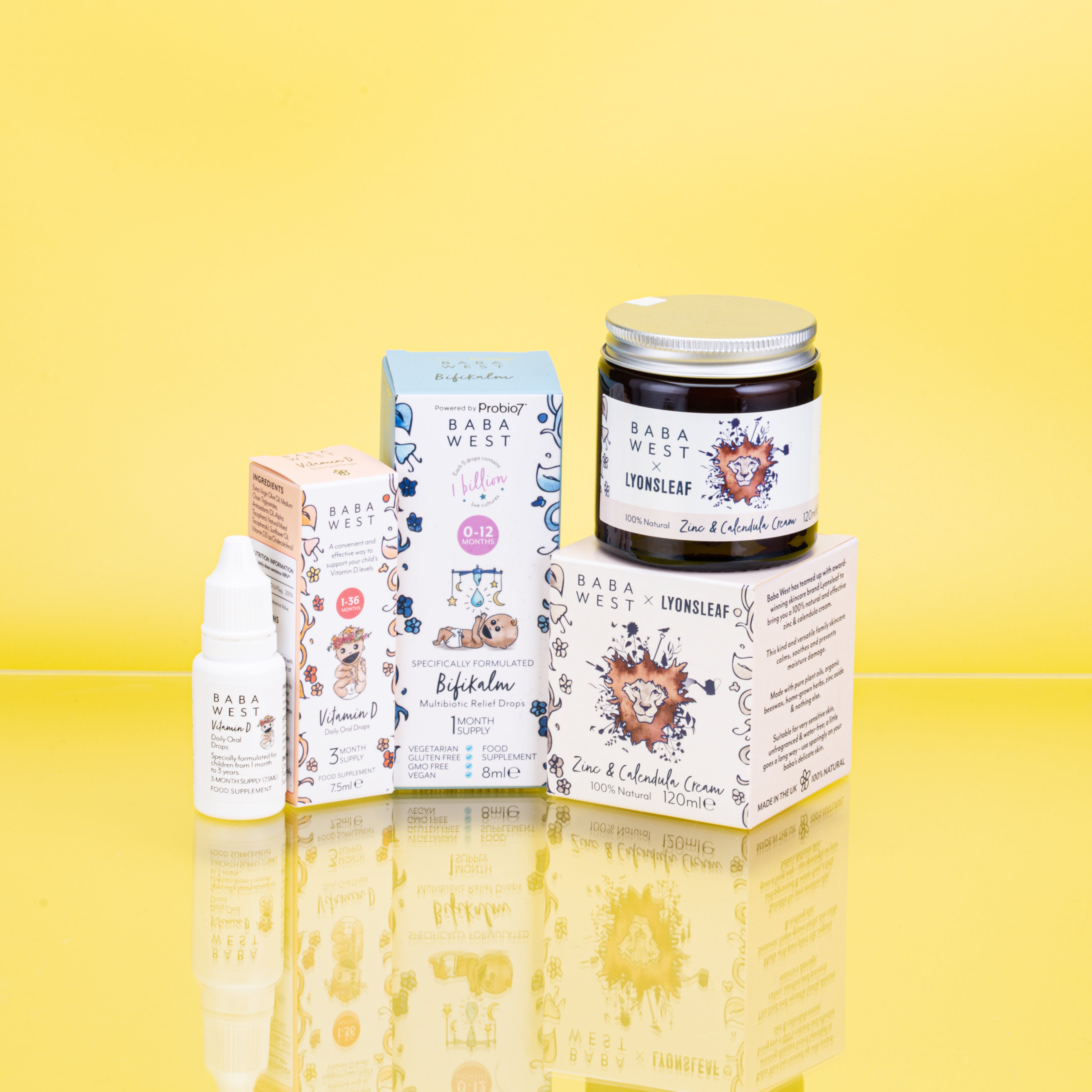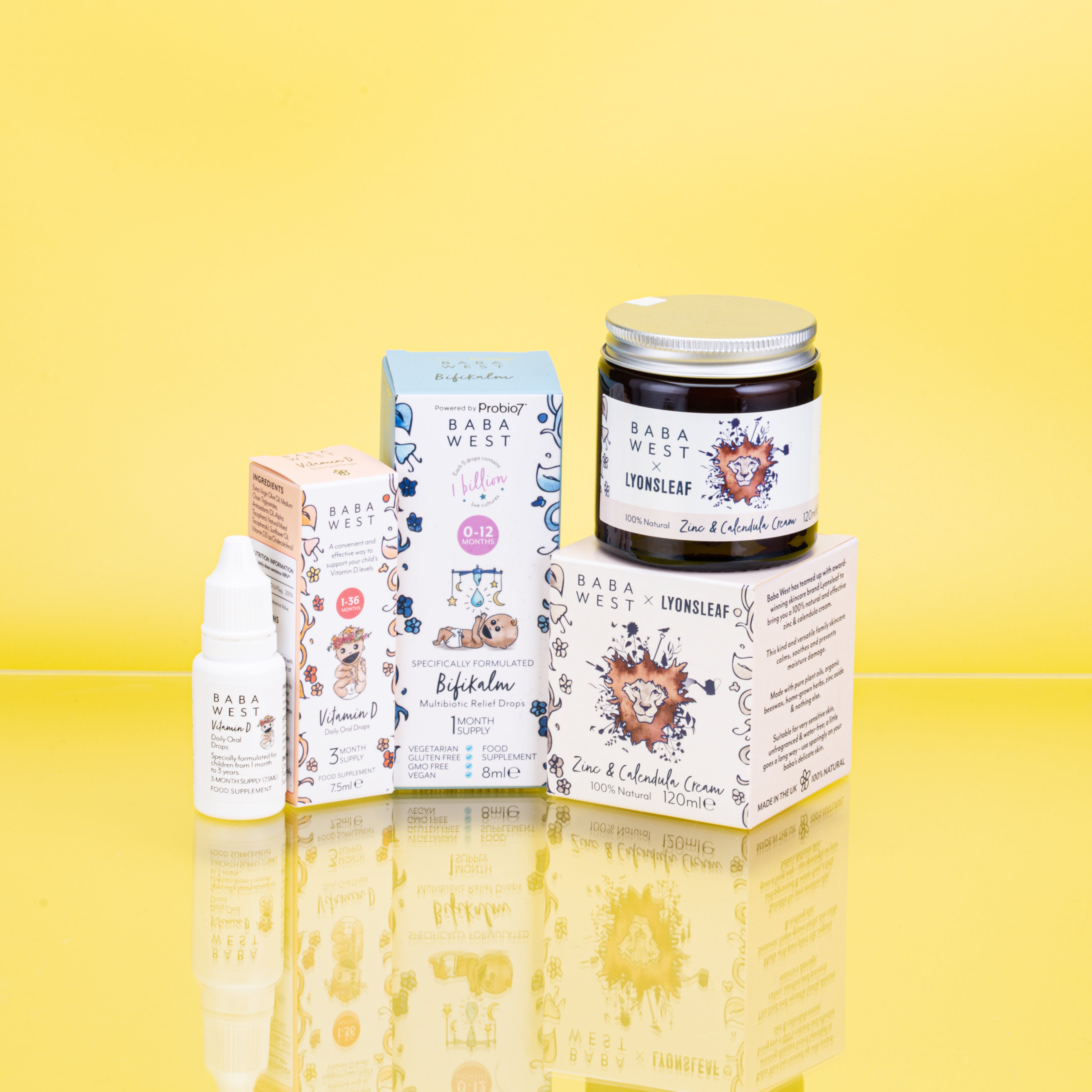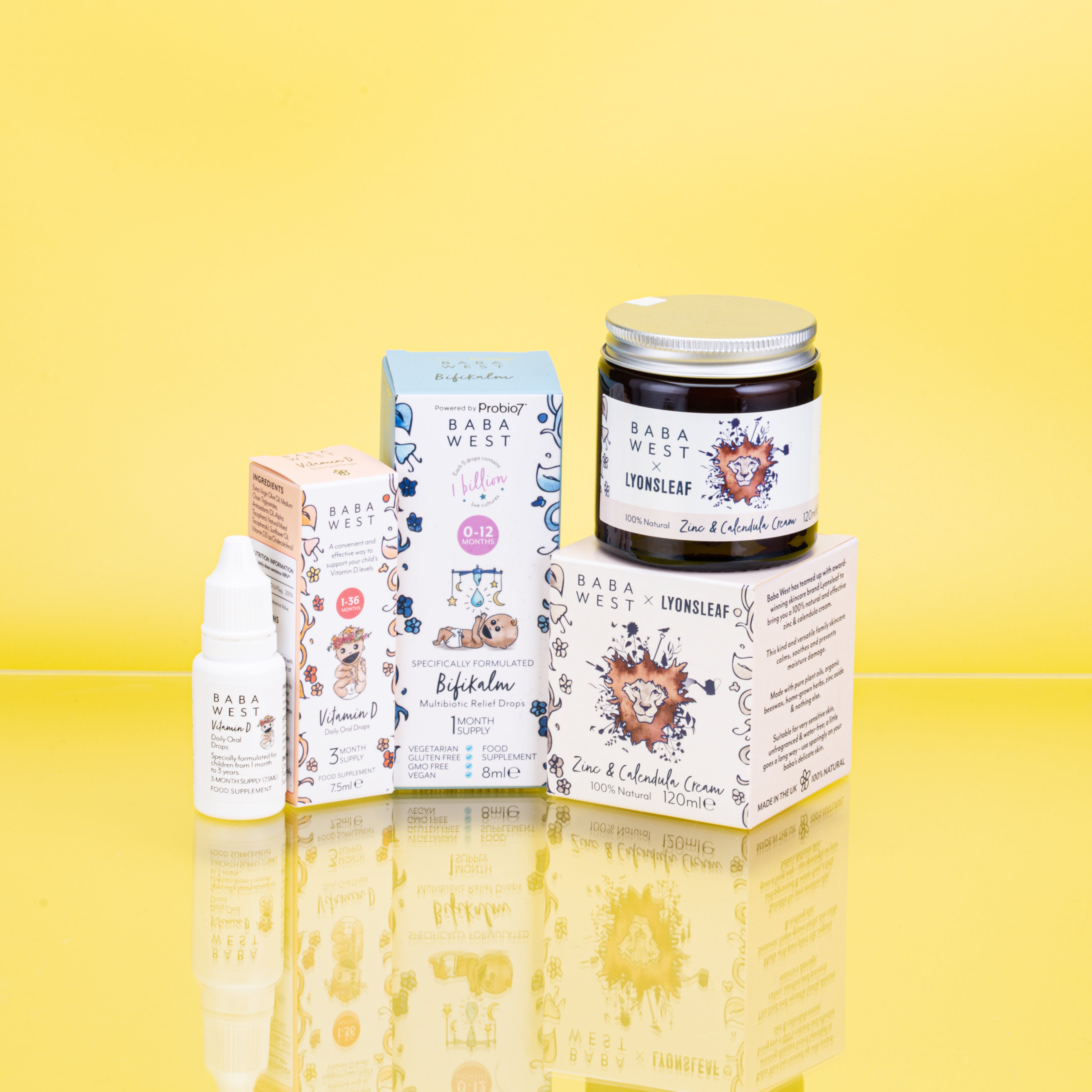 Infant Health & Wellbeing Pack (1-12 months)
Aqua, Aloe Vera, Xanthan Gum - Natural Thickener, Vegetable Glycerine, Sweet Almond Oil, Jojoba Seed Oil, Argan Oil, Plant-Derived Emulsifiers and Thickeners, Natural Preservatives, Lavender Oil, Tea Tree Oil, Vitamin E, Silver, Maltodextrin


Allergens


Contains: Benzyl Alcohol, Limonene, Linalool
Bifikalm
Baba West Bifikalm is a natural dietary supplement specifically formulated for infants straight from birth. Each bottle contains two strains of friendly bacteria – Pediococcus pentosaceus CECT 8330 and Bifidobacterium longum CECT 7894 – both have been clinically proven to be safe and are naturally present in a healthy infant's gut microbiome.


Vitamin D Drops
Low levels of vitamin D are wide-spread and this is recognised as a significant health problem due to its importance in many aspects of health. Baba West's Vitamin D Drops are simple, convenient and easy-to-use drops, with one drop providing 400iu (10μg) of vitamin D – the recommended daily dose to help support the development of your baby's bones, teeth, muscles and healthy immune function.


Zinc & Calendula Cream
Baba West has teamed up with the award-winning skincare brand Lyonsleaf to bring you a 100% natural and effective zinc and calendula cream for the whole family. This formulation provides a breathable, protective and moisture repellent barrier to shield and protect baby bottoms and working hands from moisture-associated skin damage. Calendula is great for any skin in need of TLC, while zinc is effective in protecting against moisture damage, especially under a nappy.