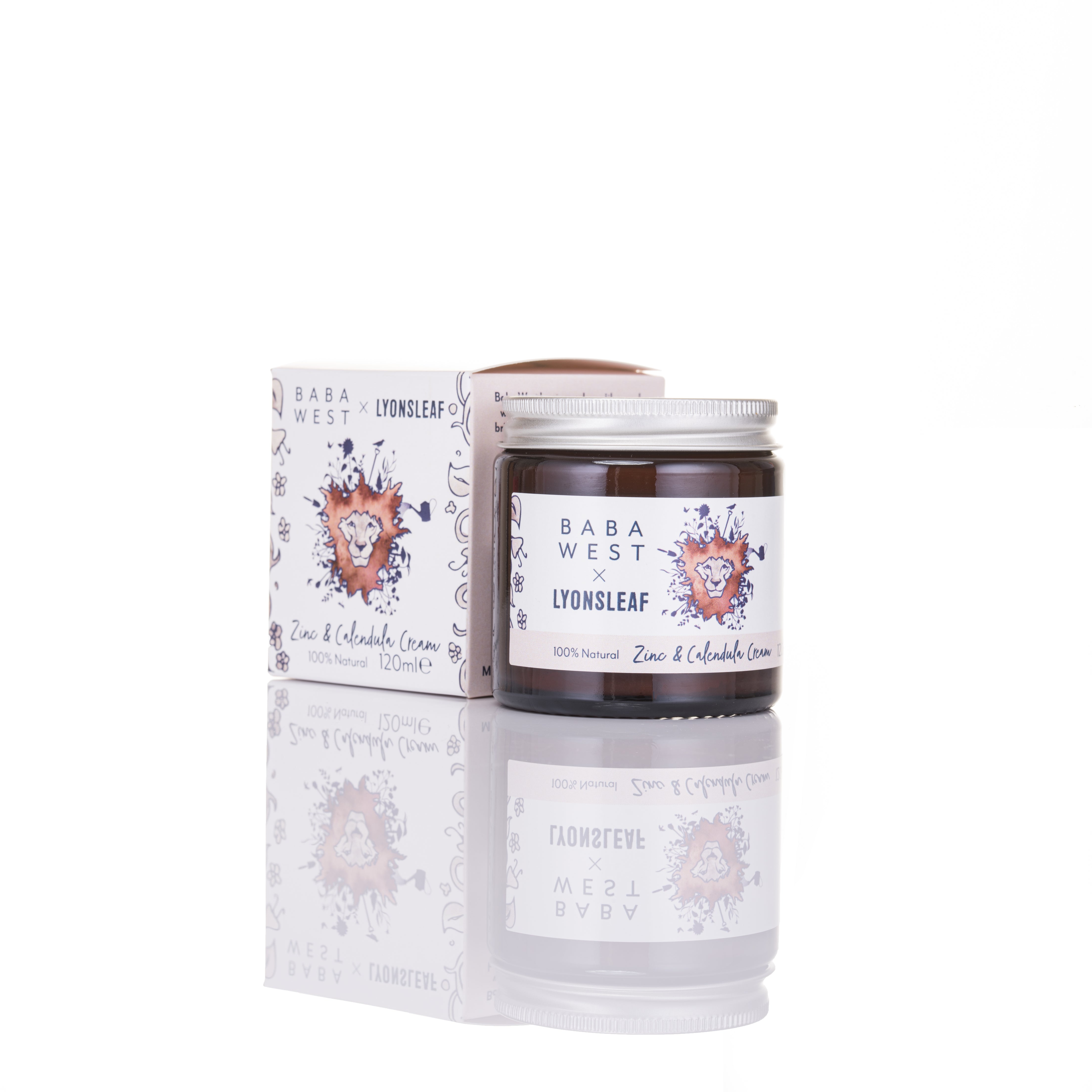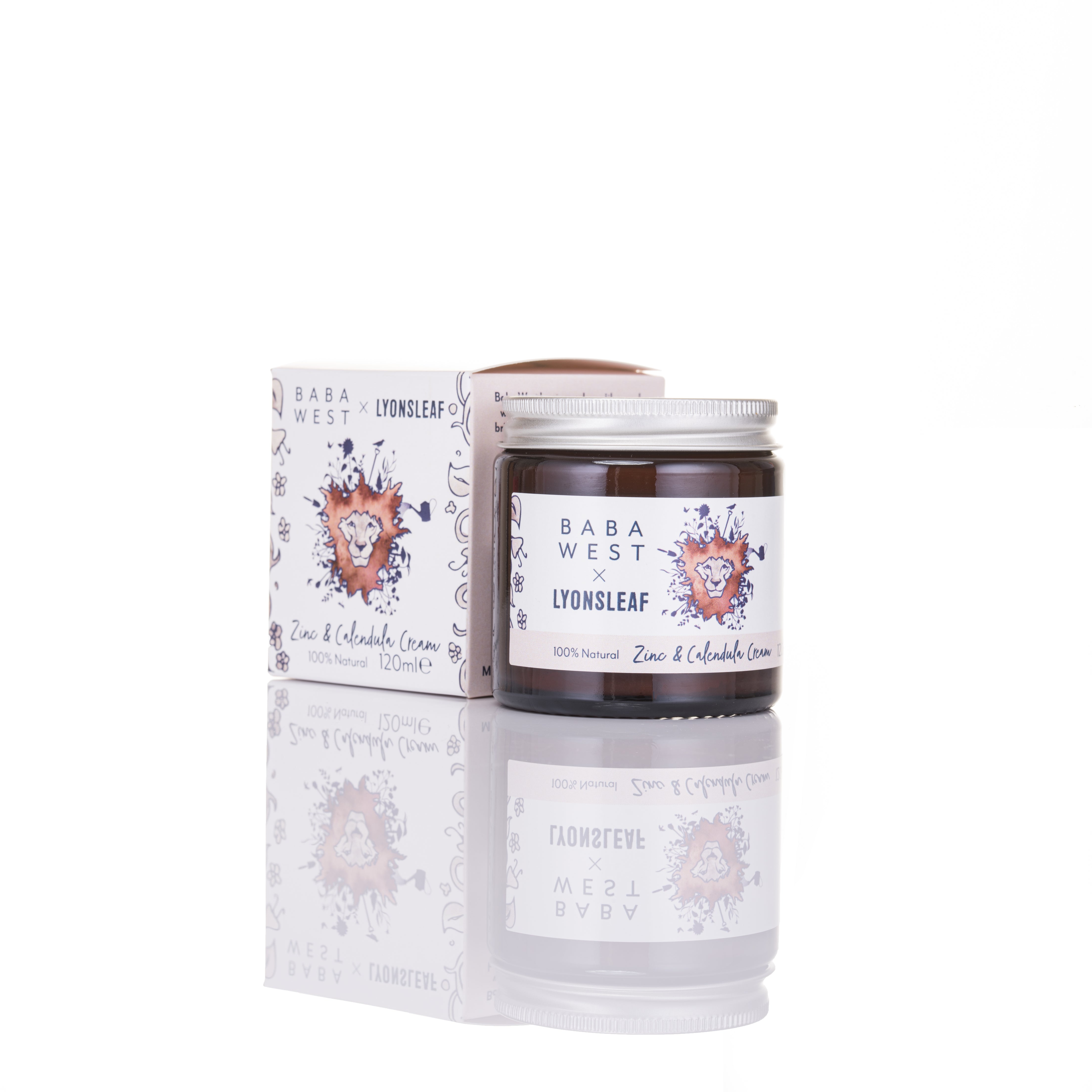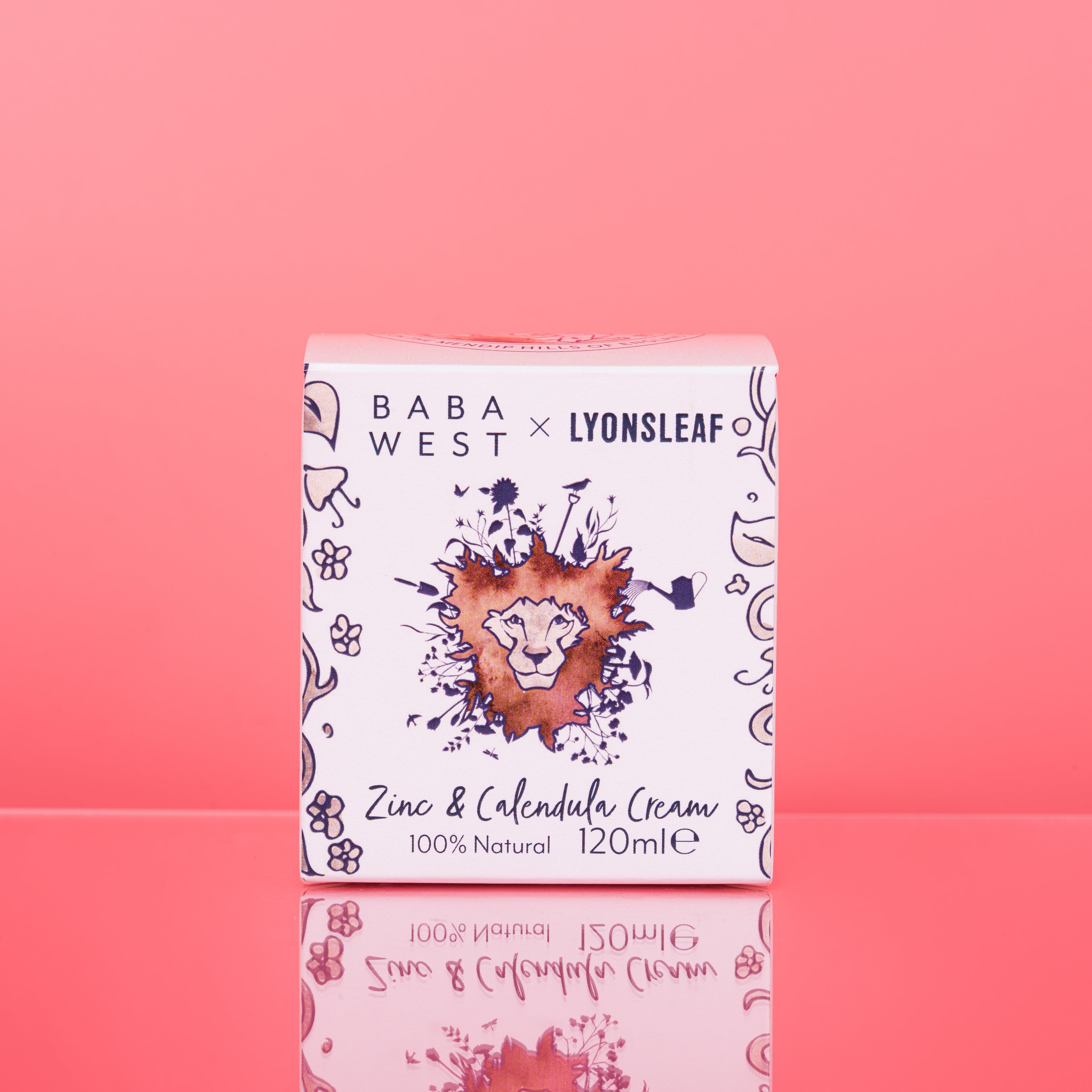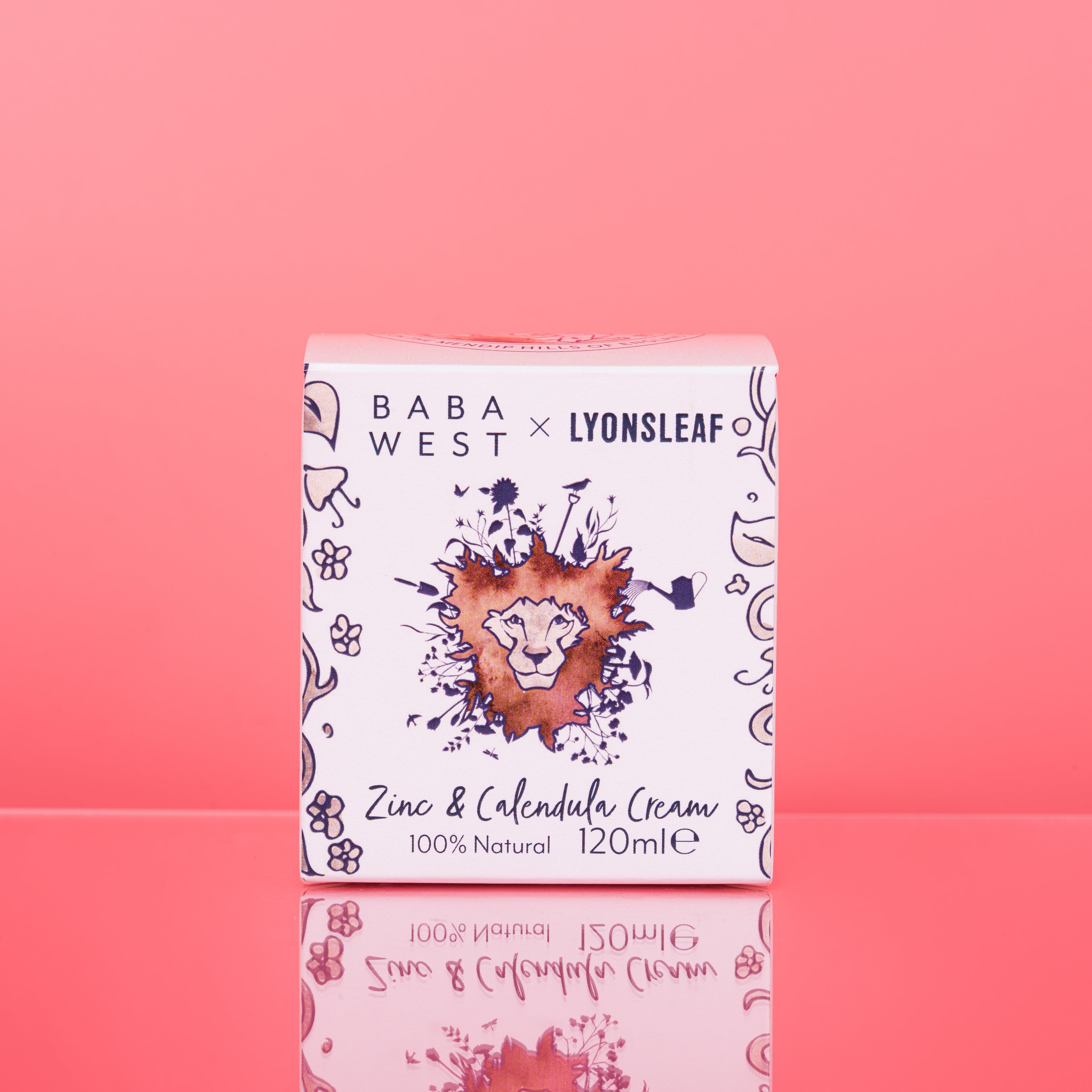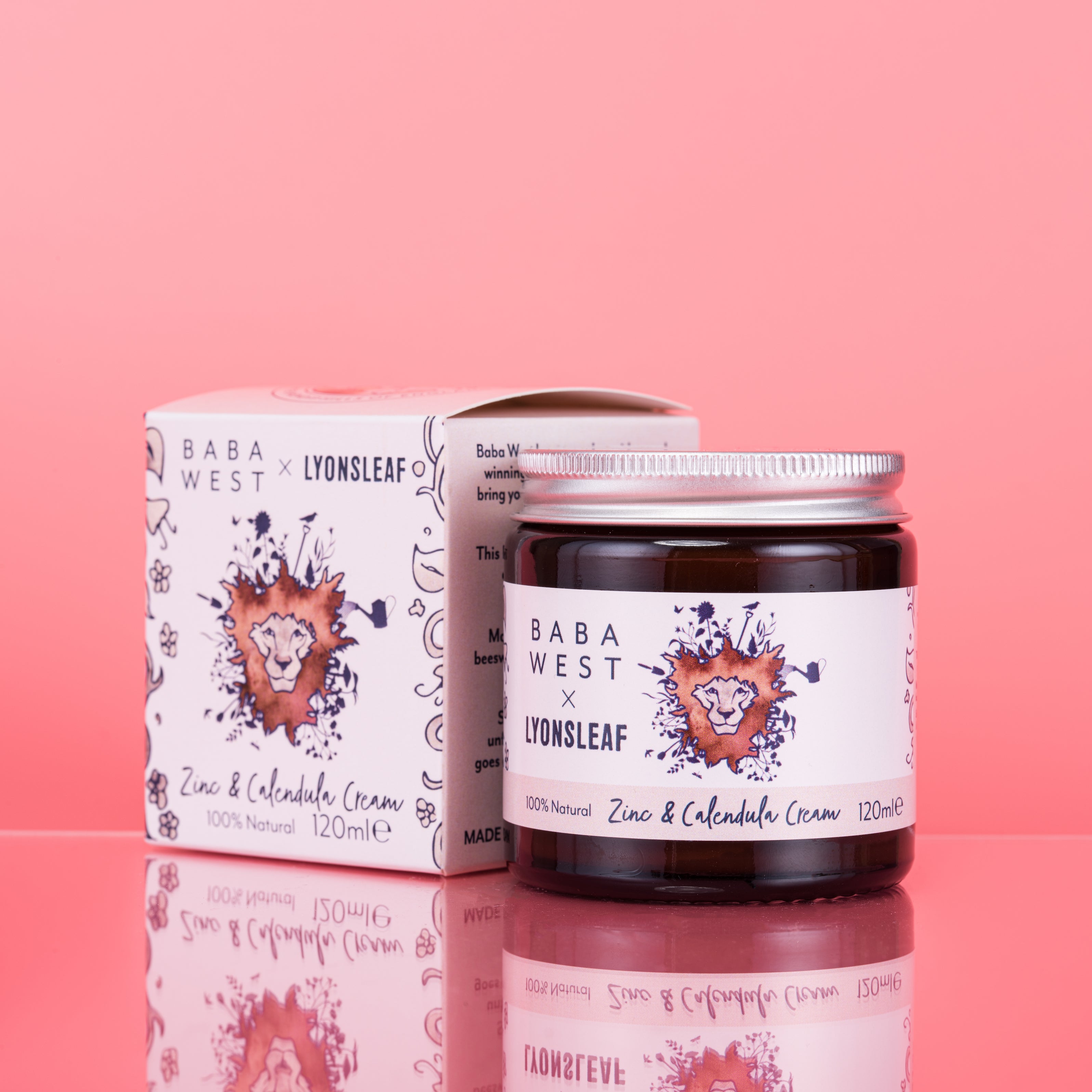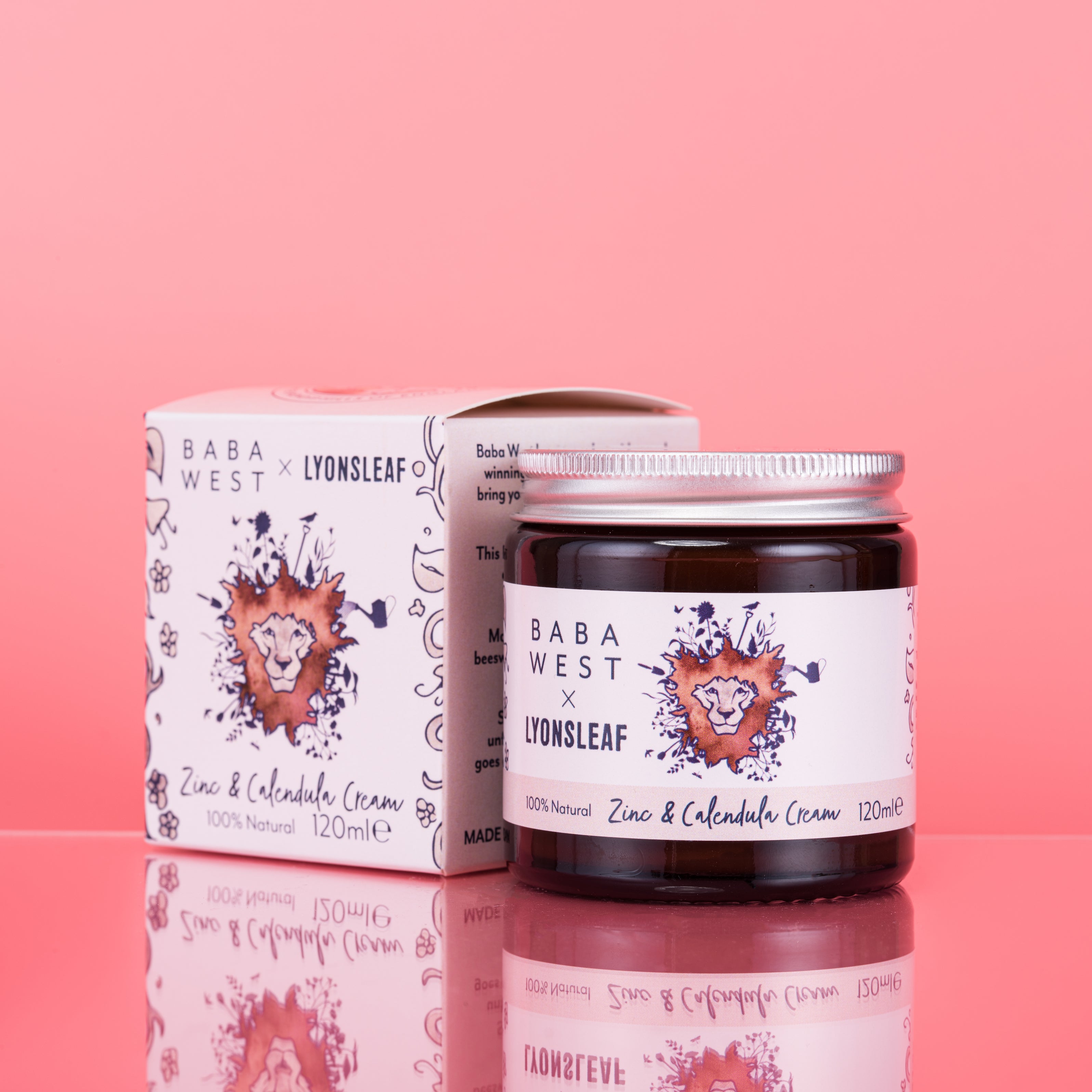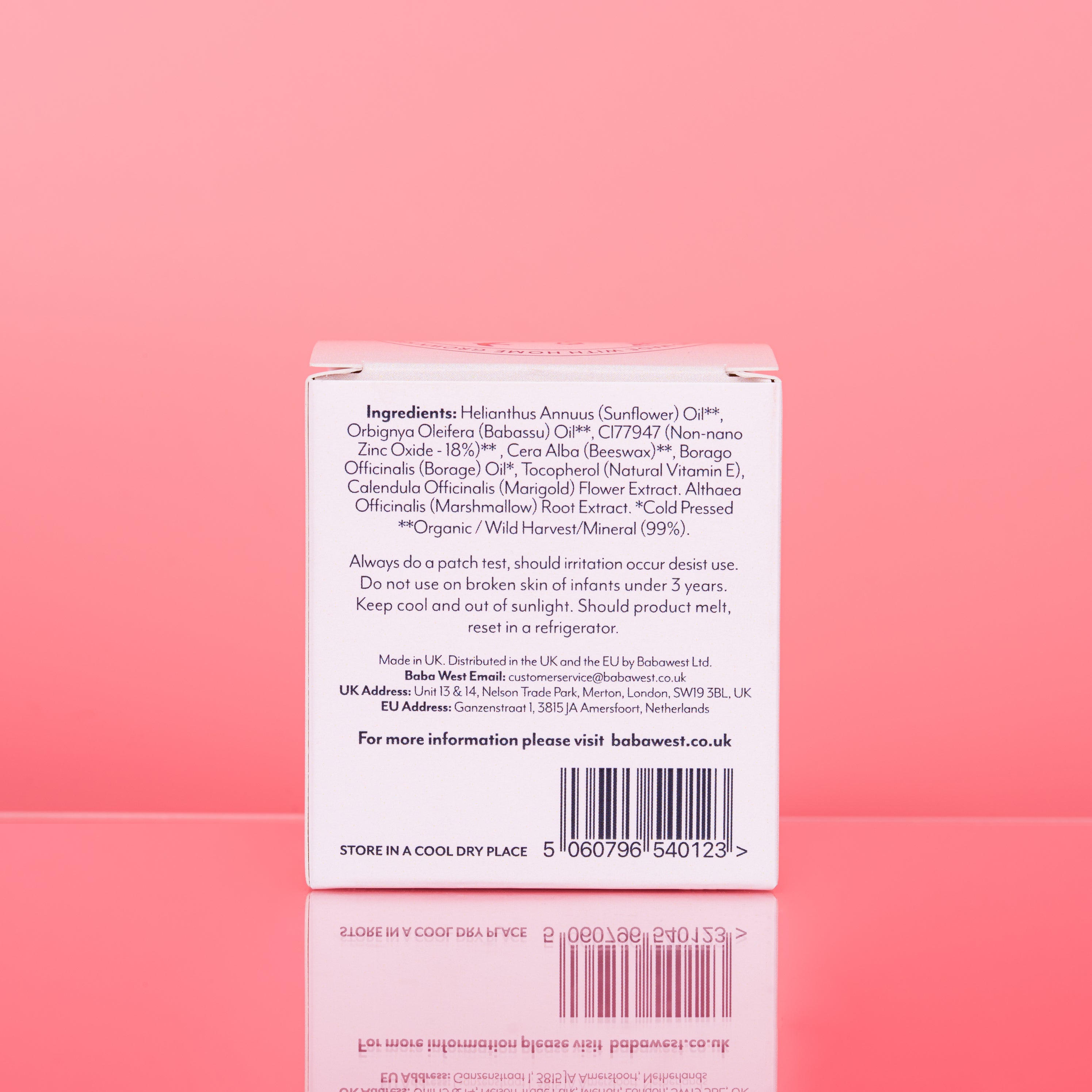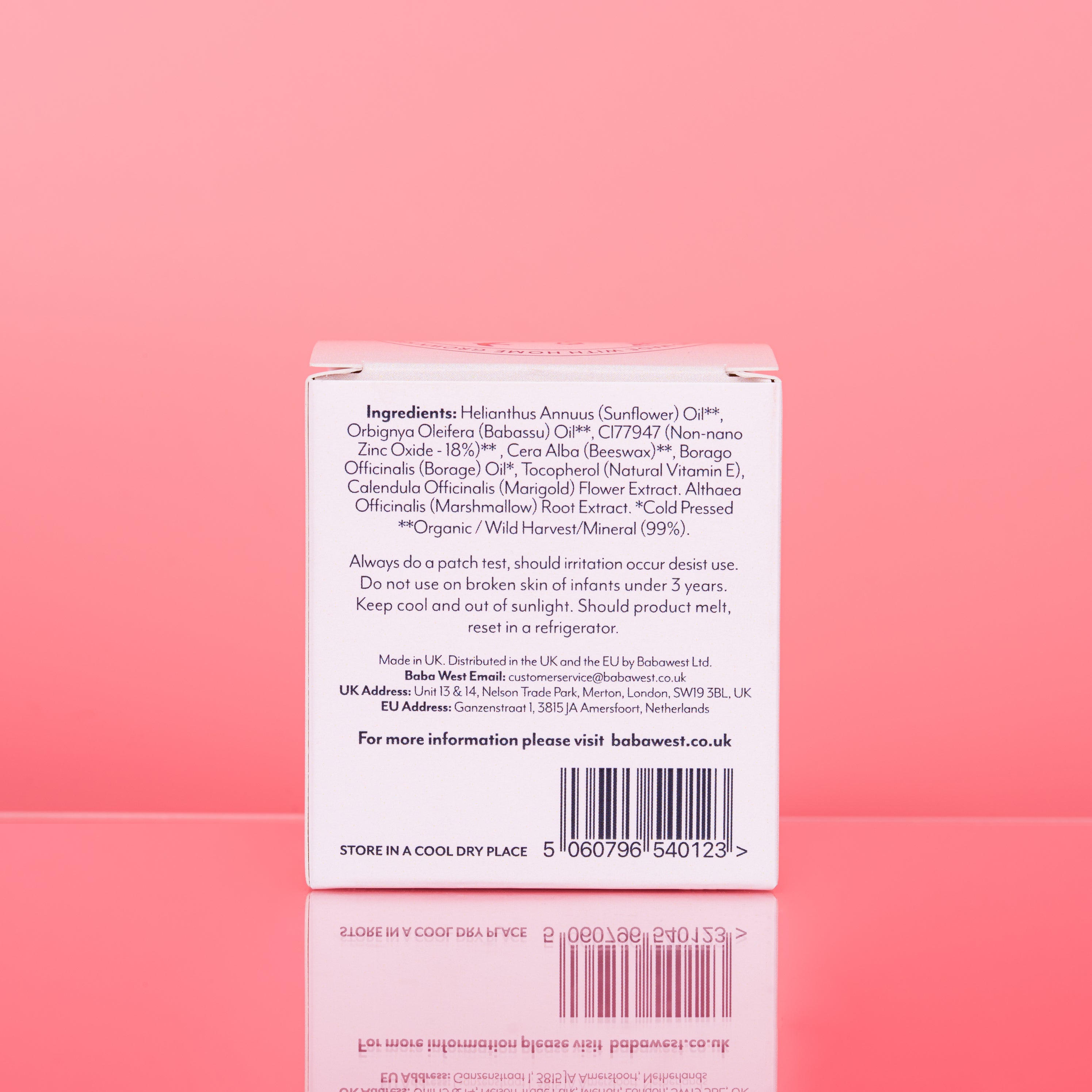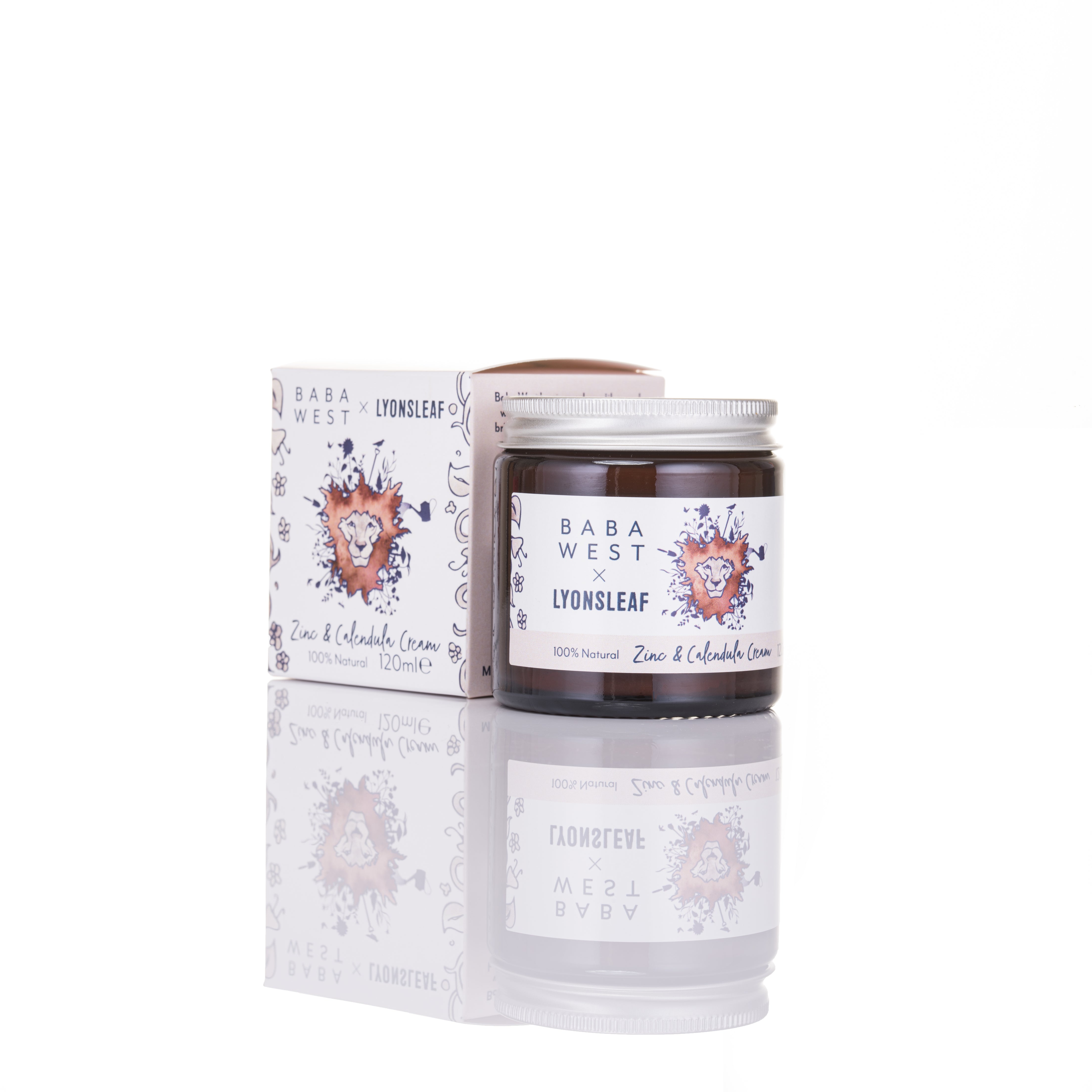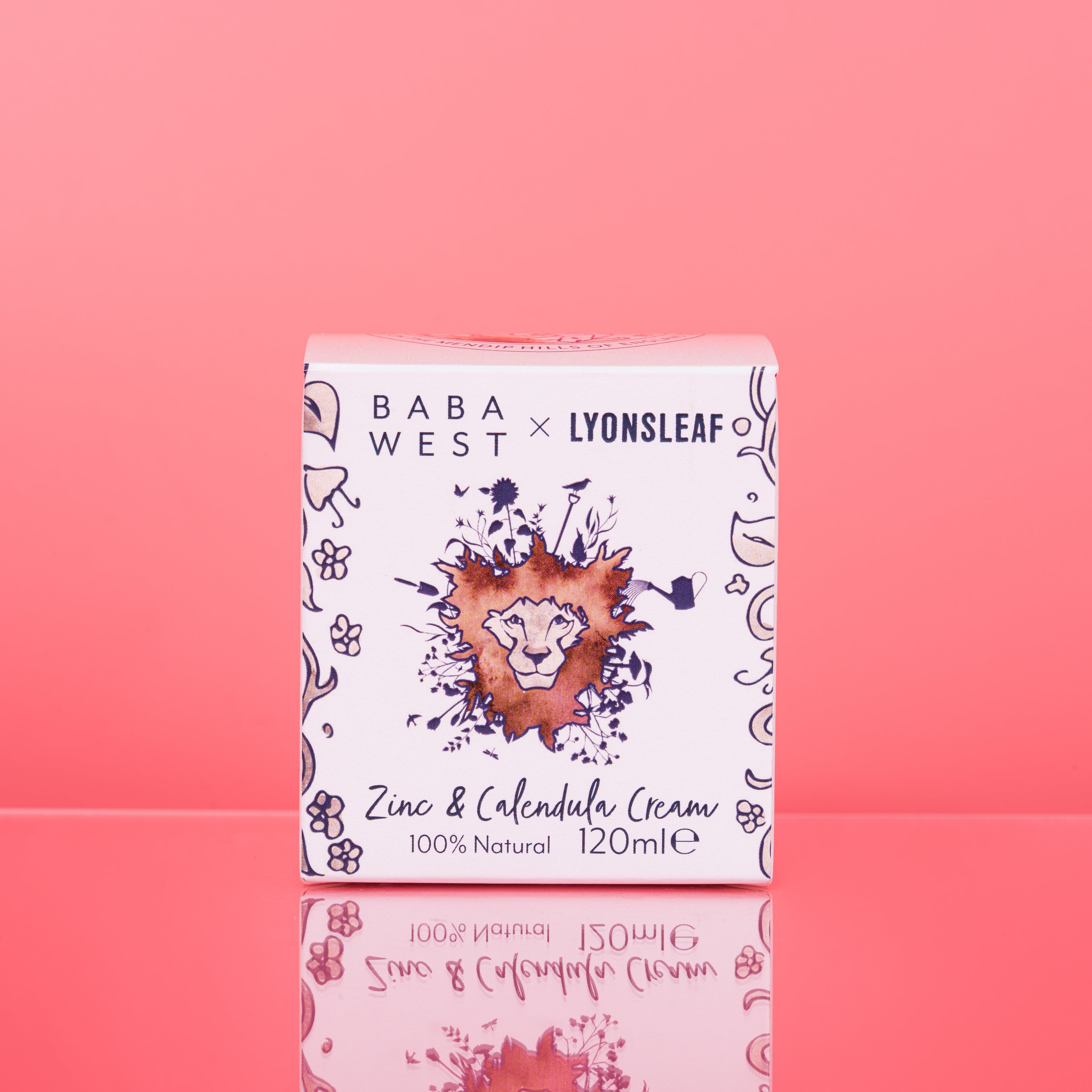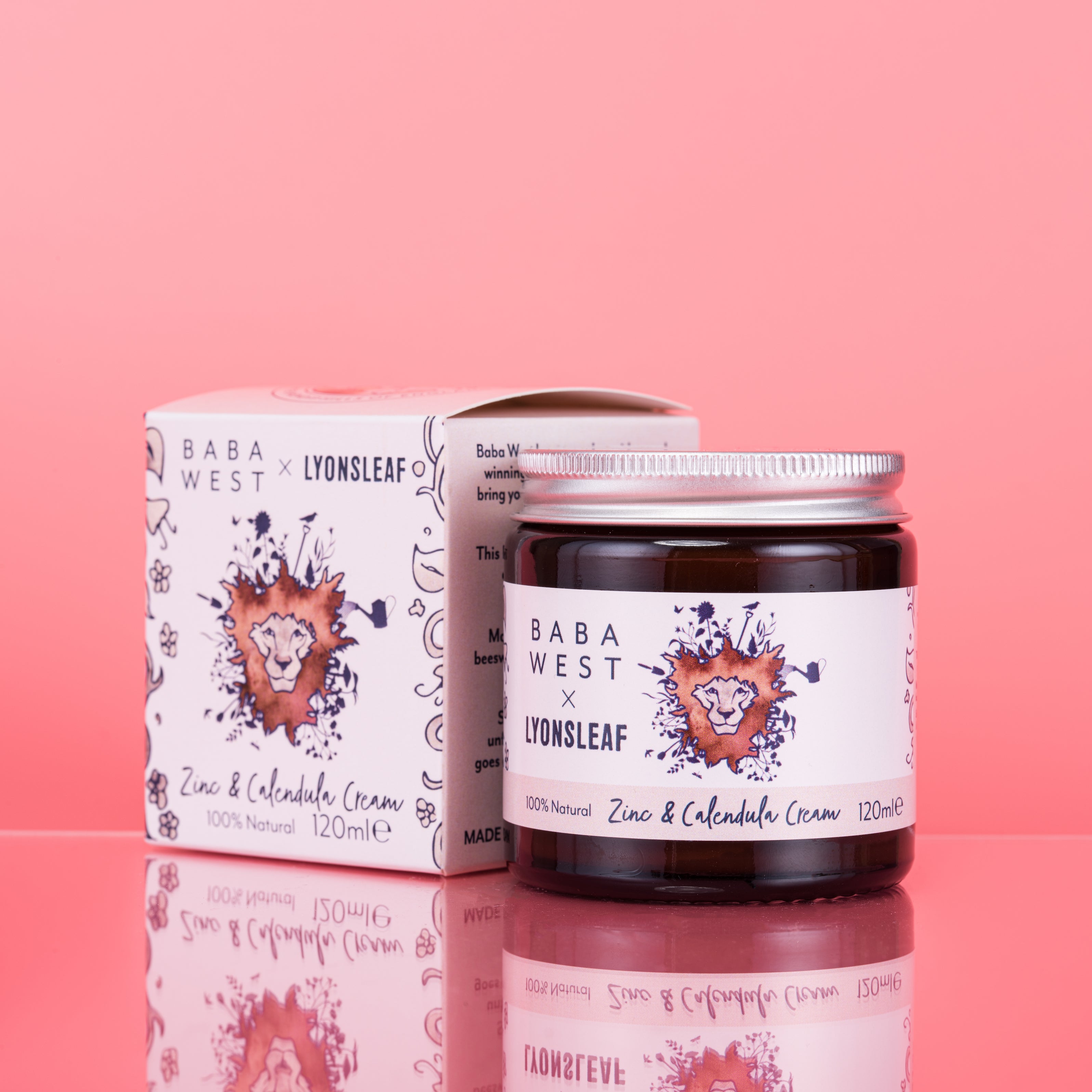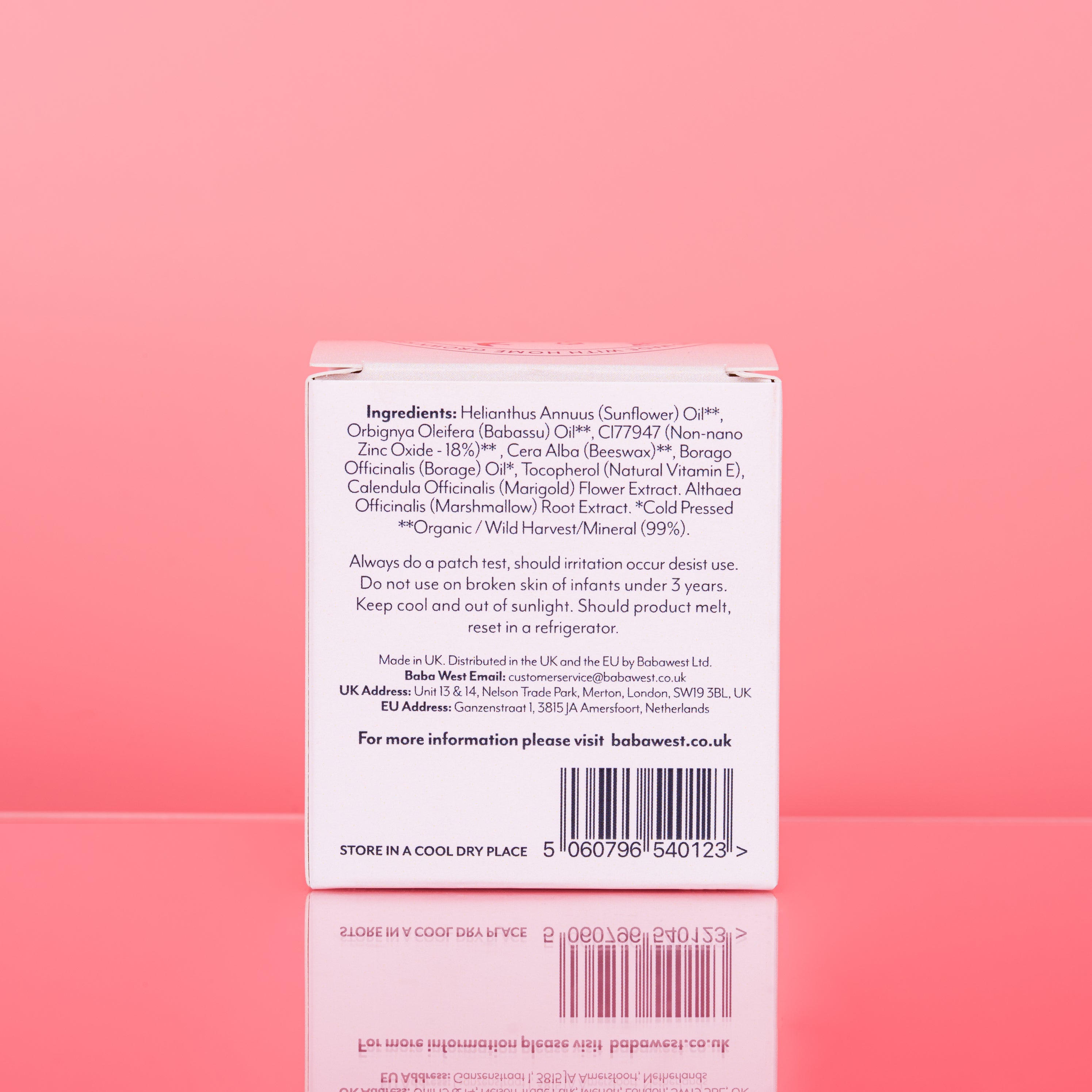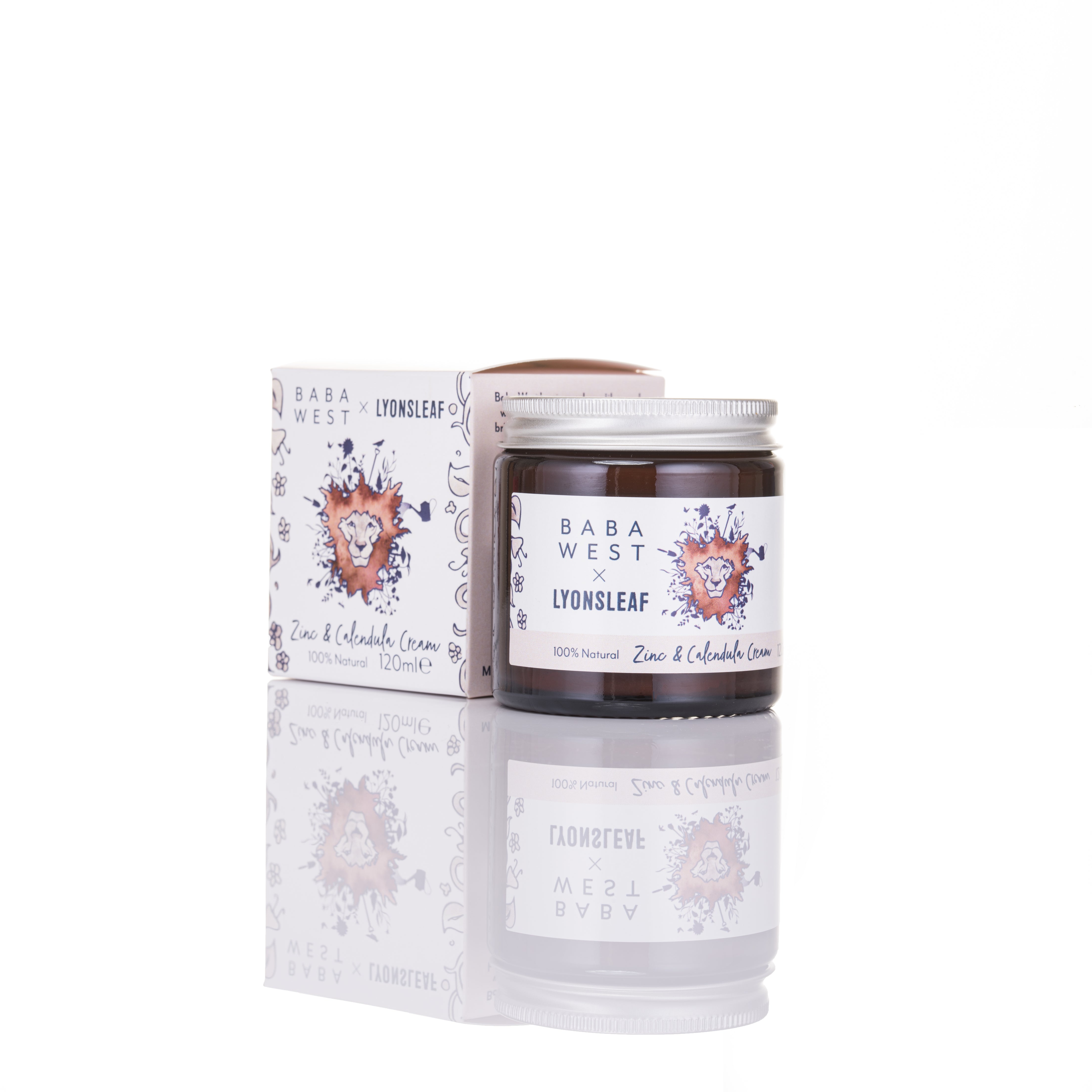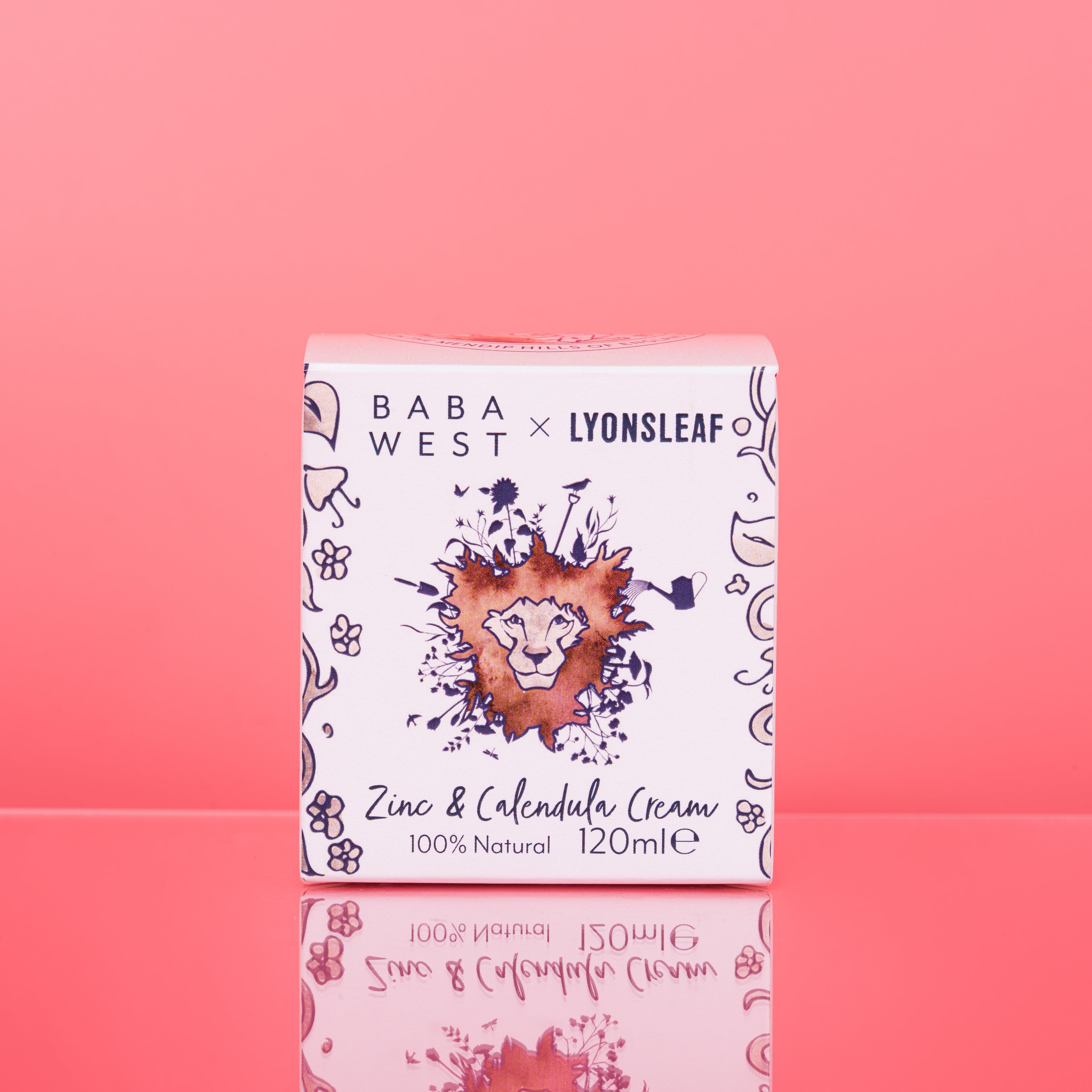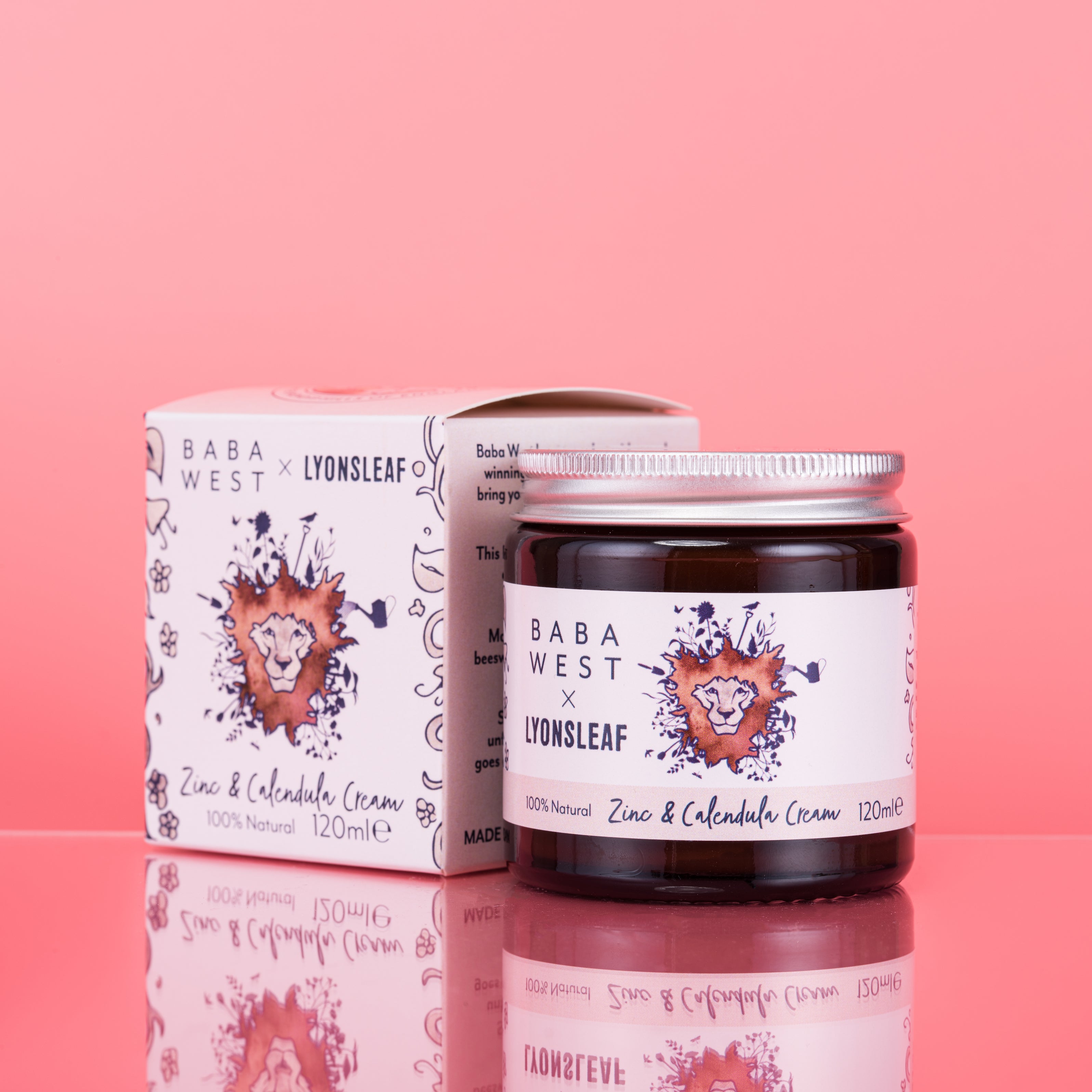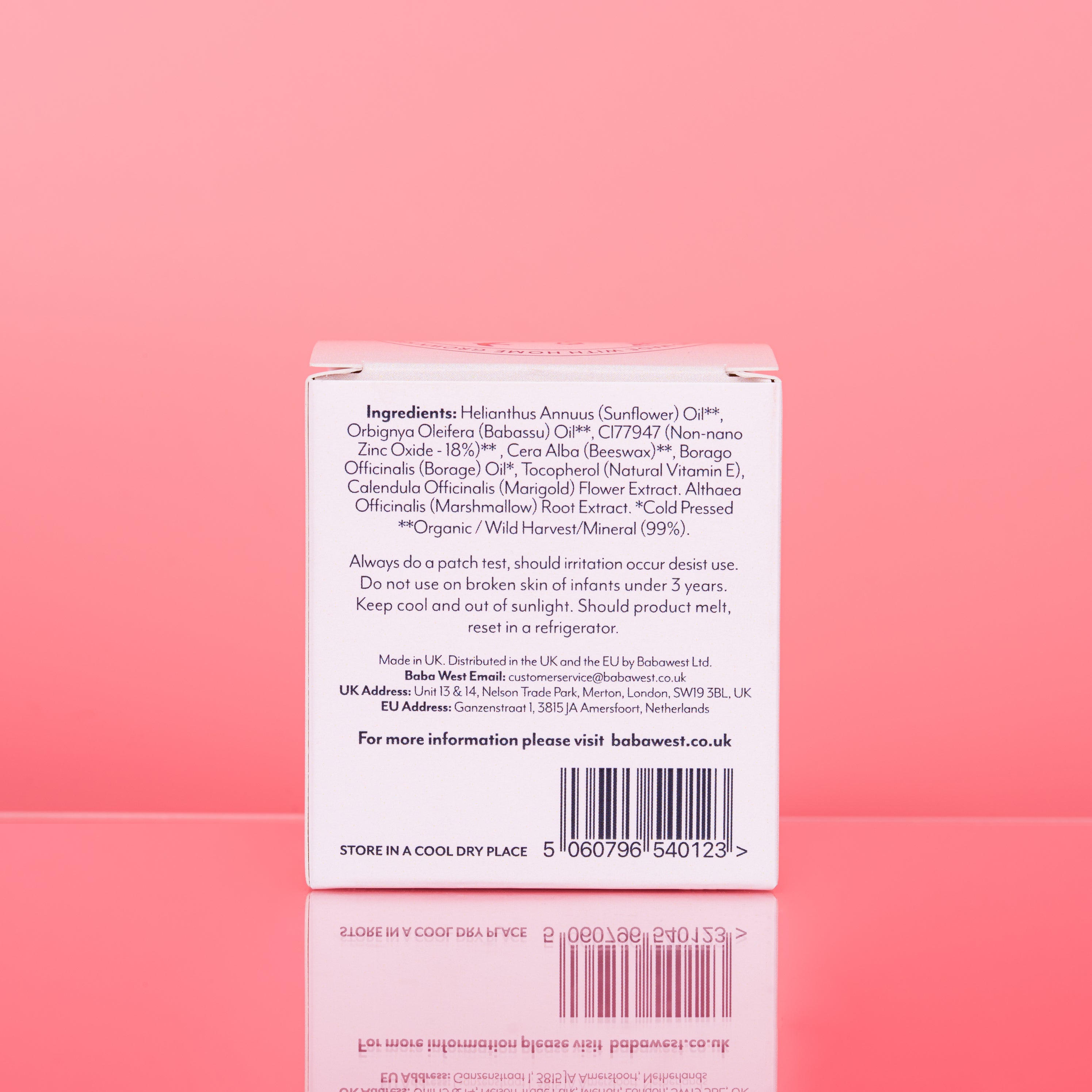 Baba West x Lyonsleaf Zinc & Calendula Cream
Baba West has teamed up with the award-winning skincare brand Lyonsleaf to bring you a 100% natural and effective zinc and calendula cream for the whole family. This formulation provides a breathable, protective and moisture repellent barrier to shield and protect baby bottoms and working hands from moisture-associated skin damage.



• Calendula is great for any skin in need of TLC, while zinc is effective in protecting against moisture damage, especially under a nappy.

• Unfragranced

• SPF 10

• Hydrates dry skin

• Creates a barrier to protect skin from moisture damage

• 100% Natural: water-free means no need for preservatives or emulsifiers

• Undiluted goodness with 100% active ingredients

• Made with pure plant oils, organic beeswax, mineral ingredients (non-nano zinc), home grown herbs and nothing else.

*Please note - unfortunately we are unable to ship this product to the EU*


Baba West x Lyonsleaf Zinc & Calendula Cream is suitable for:


• Any skin in need of TLC

• Any skin that needs protecting from moisture damage

• 100% natural and free from preservatives and emulsifiers that can irritate sensitive skin


It is not recommended to use any skincare products on babies under four weeks.



*Please note - unfortunately we are unable to ship this product to the EU*
Application

Apply to skin as required up to 6 times a day. For best results use sparingly and frequently. Should skin become dry, use less often.



Note - this is not a sterile product, and it contains no antimicrobial preservatives. Caution should be exercised around broken skin especially if the immune system is compromised. It should not be used on broken skin of infants under 3 years.



How to store


This product contain beeswax and will not melt unless it gets very hot (45°C). If it does melt it can be reset in a refrigerator without the texture being affected. (Repeated heating and resetting will destroy beneficial compounds.) UV light destroys beneficial compounds, so store it in a dark place, or at least out of direct sunlight. Unopened and stored in a cool dark place these products will keep indefinitely. Once opened they should be used within 12 months. Poor storage will shorten shelf life.



*Please note - unfortunately we are unable to ship this product to the EU*


Not suitable for those with an allergy to the daisy or aster family, (known as a Sesquiterpene Lactone allergy).

Should irritation occur discontinue use. As with all skin care products, test a small area of skin and observe for 24 hours to be sure there is no reaction before applying generally.

Not suitable for use on broken skin of infants under three years or those with a compromised immune system.

Lyonsleaf products do not contain antimicrobial preservatives to kill bacteria that may enter the jar. Do not apply to wounds susceptible to infection.
Helianthus Annuus [Sunflower] Oil**, Orbignya Oleifera [Babassu] Oil**, CI77947 - [Zinc Oxide - Non Nano] (18%)**, Cera Alba [Beeswax]**, Borago Officinalis [Borage] Oil, Tocopherol [Natural Vitamin E Oil - Gluten Free], Calendula Officinalis [Calendula Flower Extract], Althaea Officinalis (Marshmallow) Root Extract **Cold Pressed** Organic / Wild Harvest / Mineral (99%).



• Not tested on animals. May not be suitable for strict vegans as the product contains beeswax



*Please note - unfortunately we are unable to ship this product to the EU*