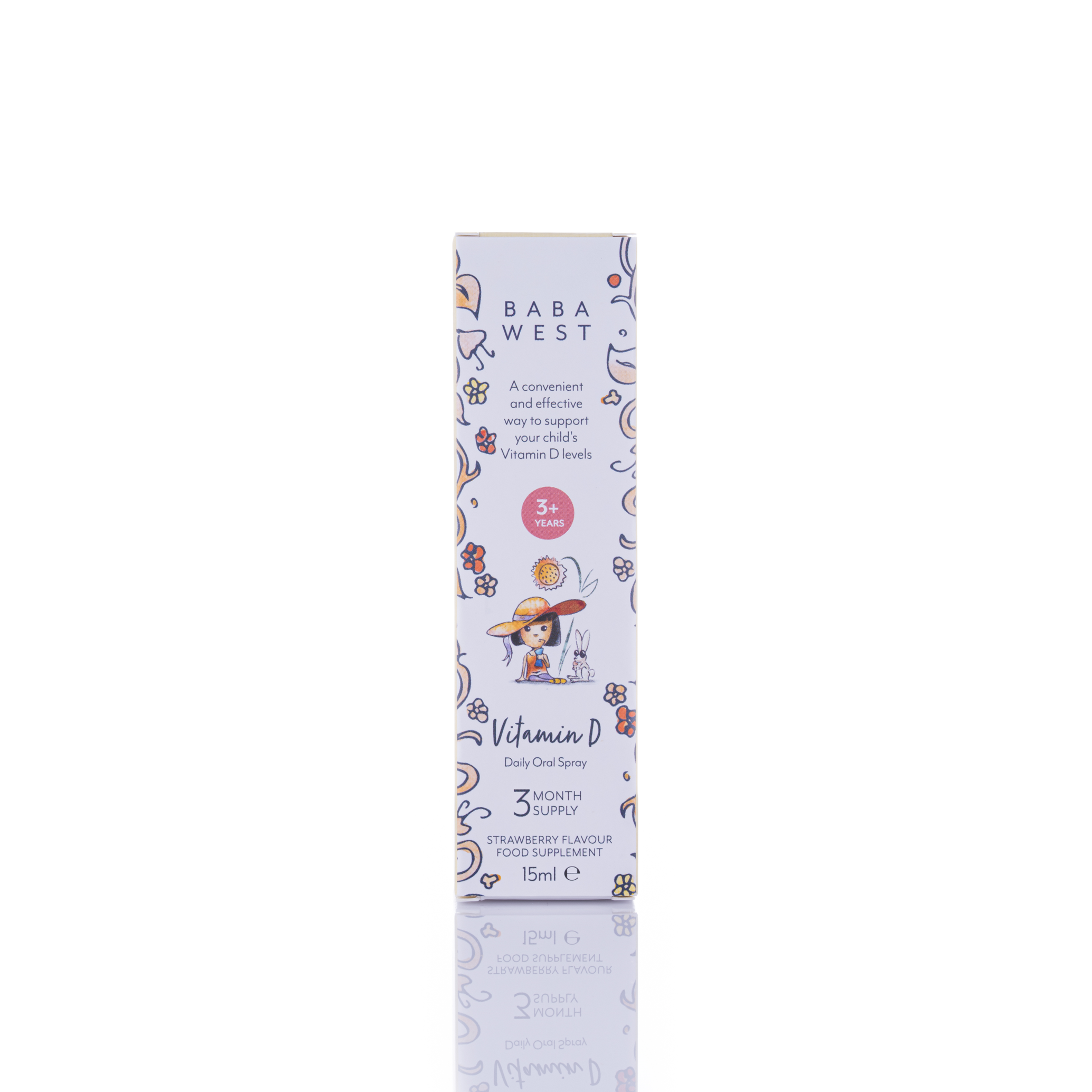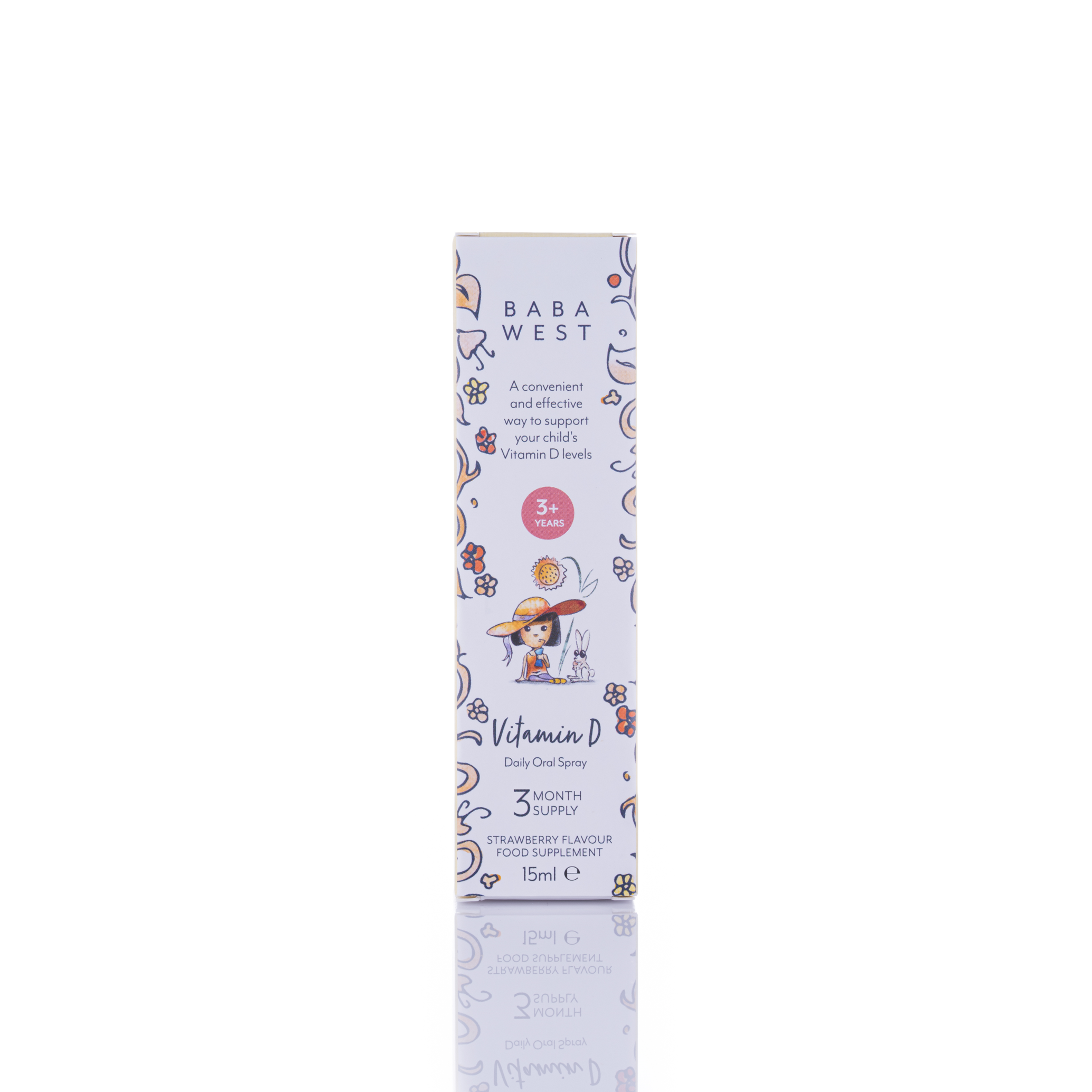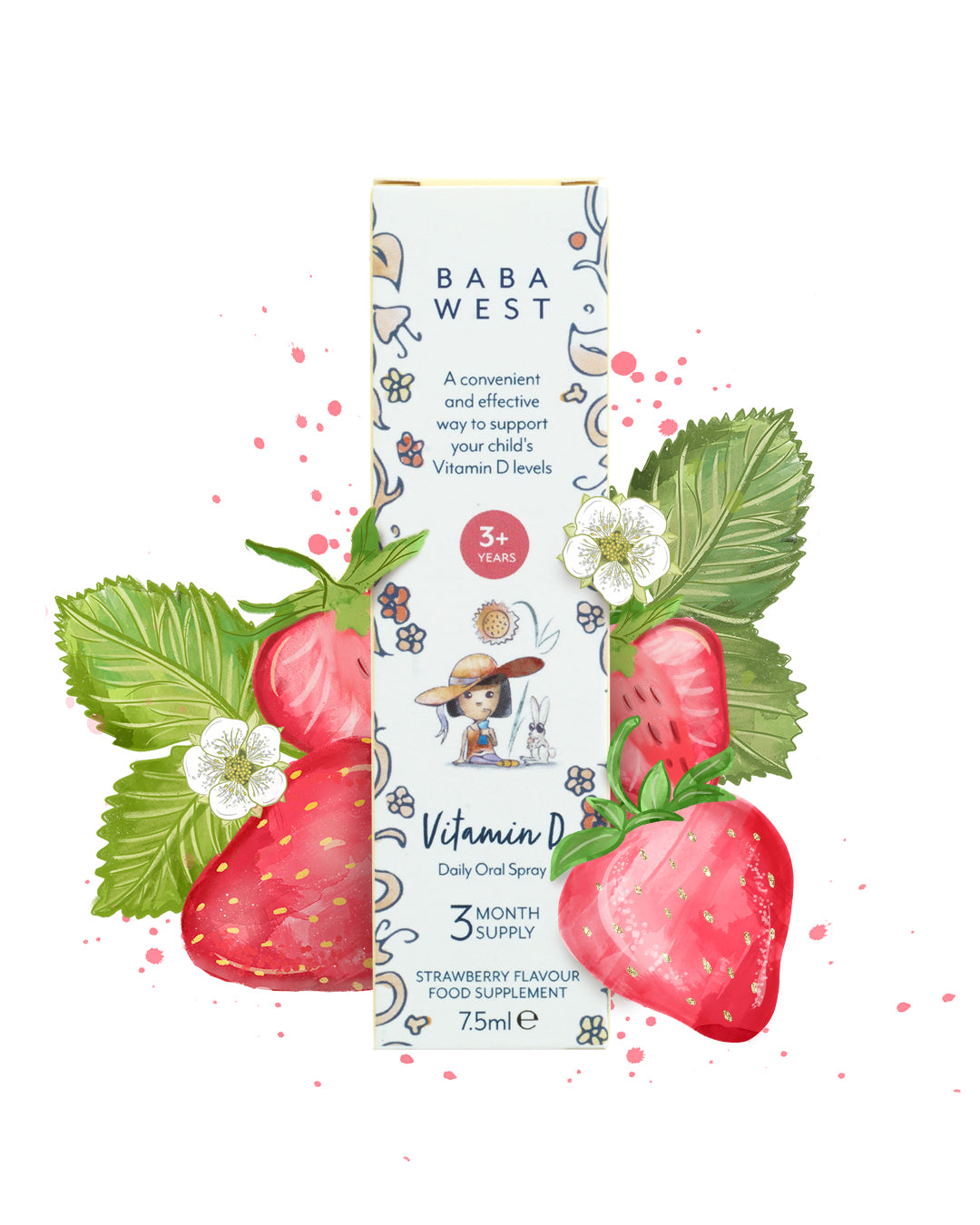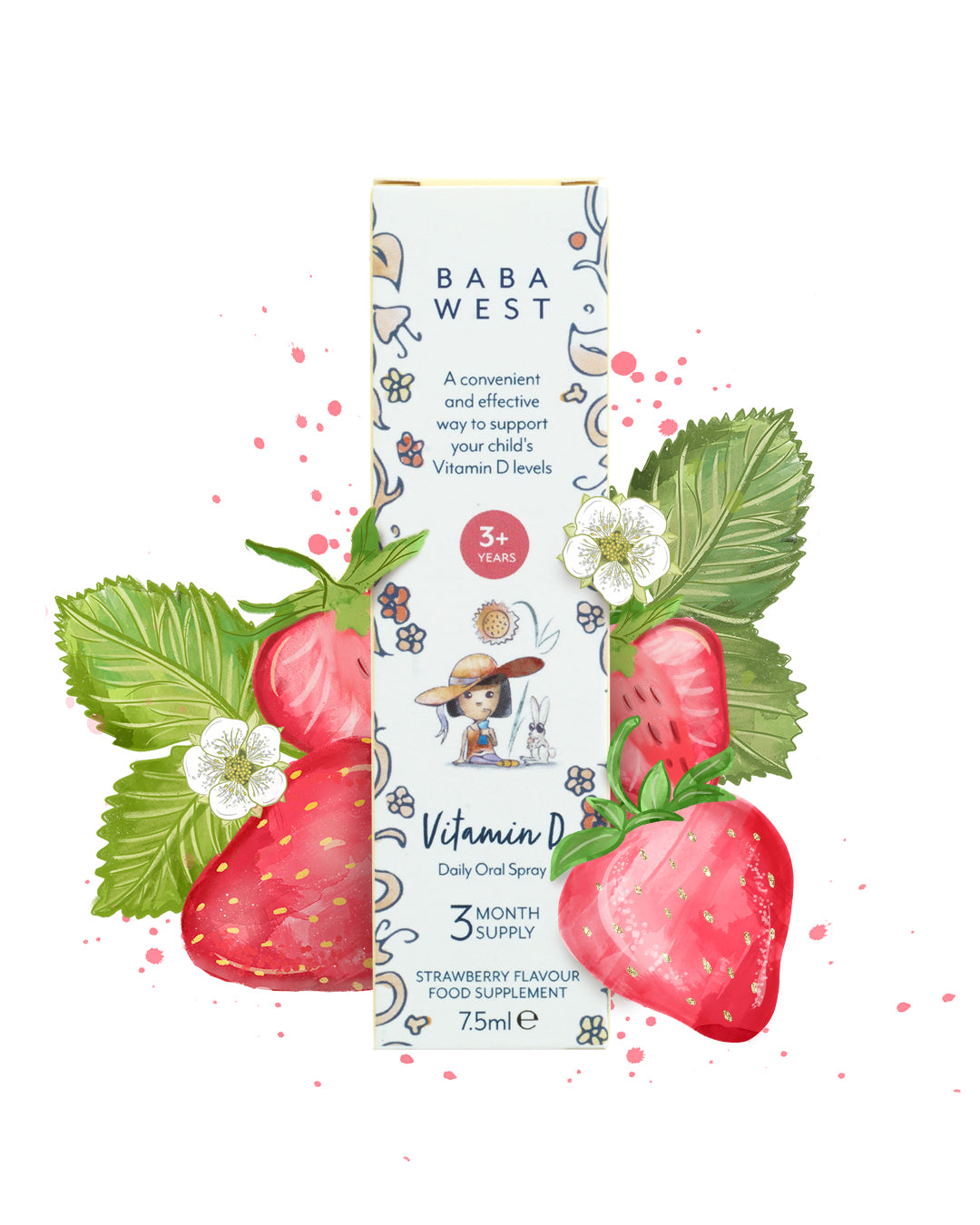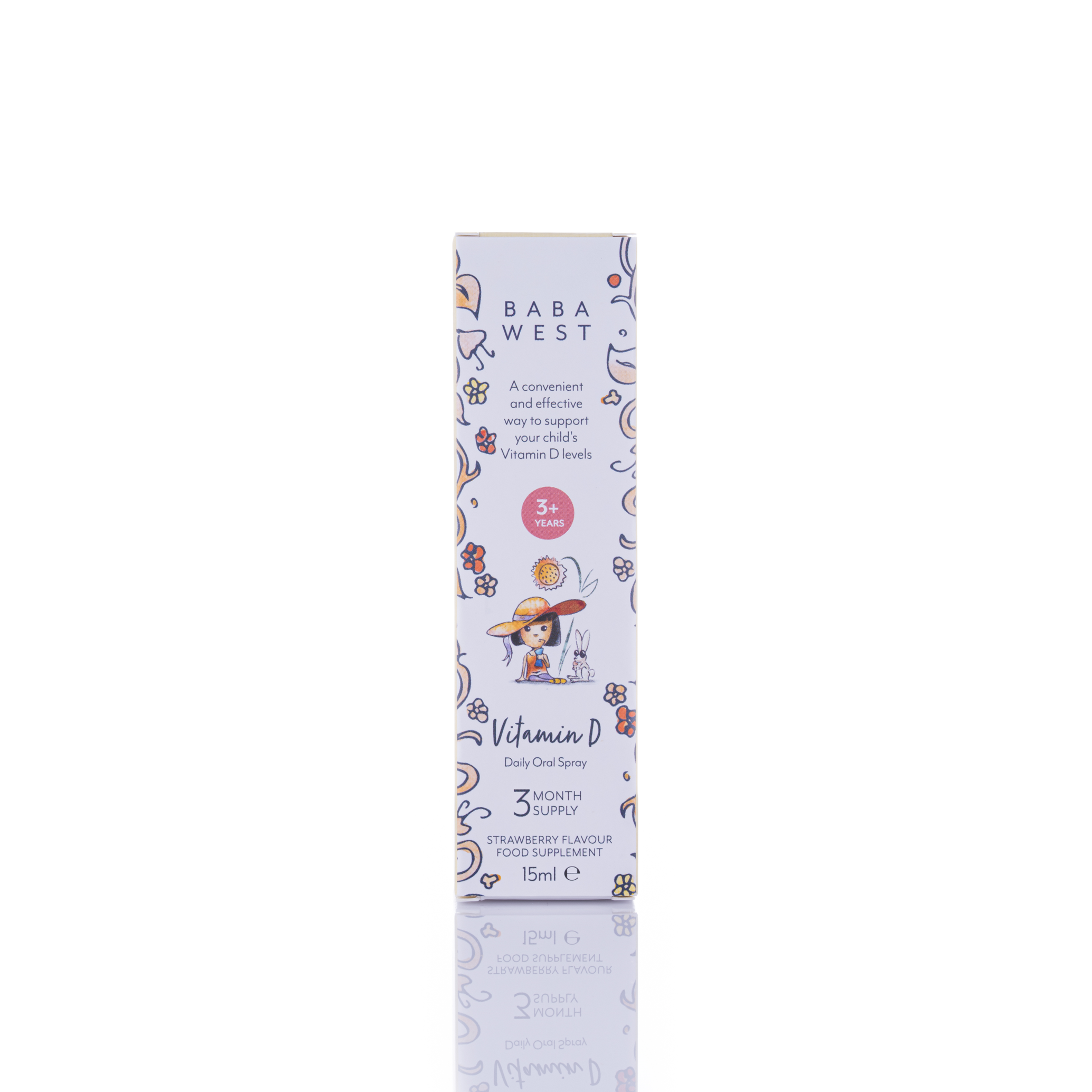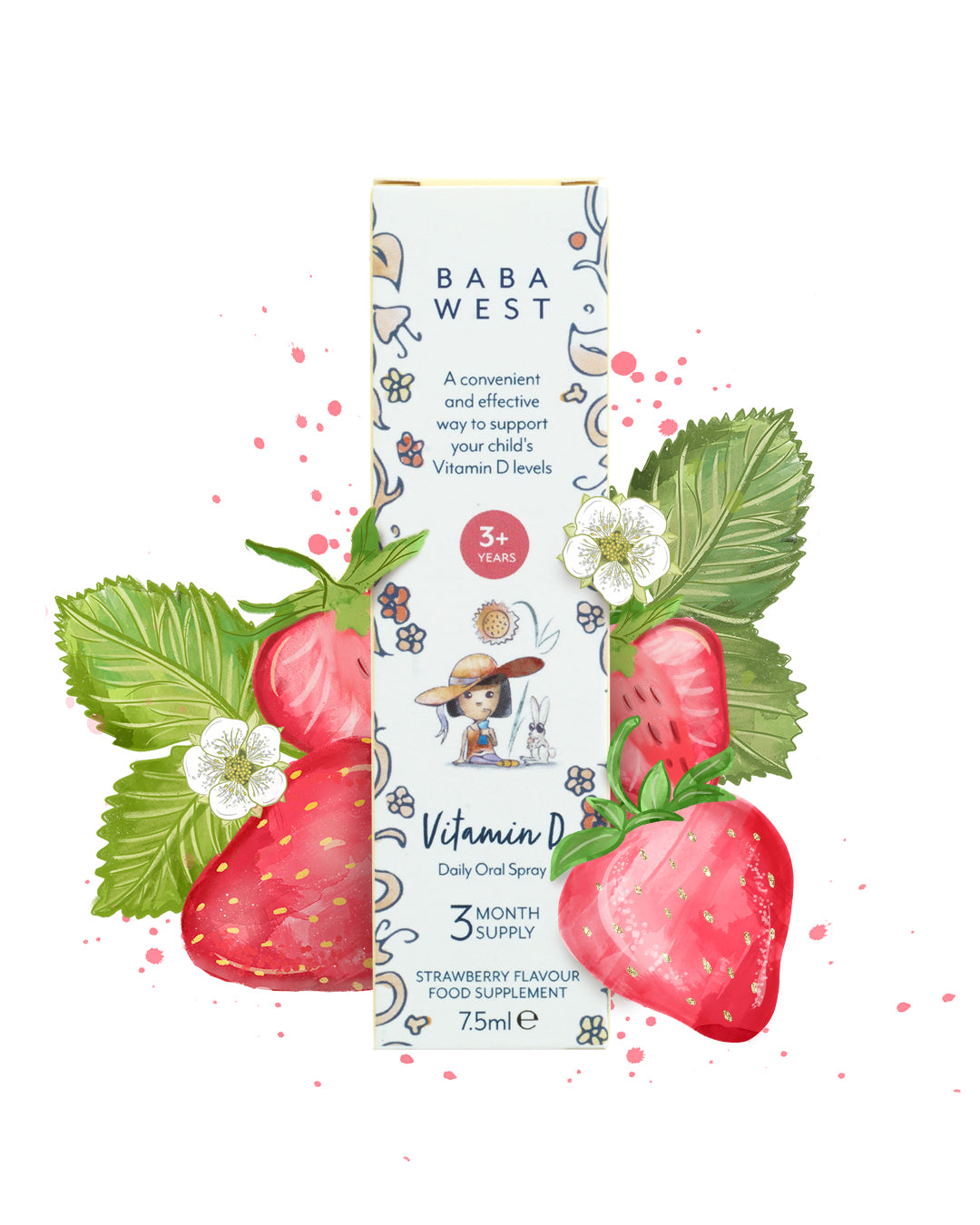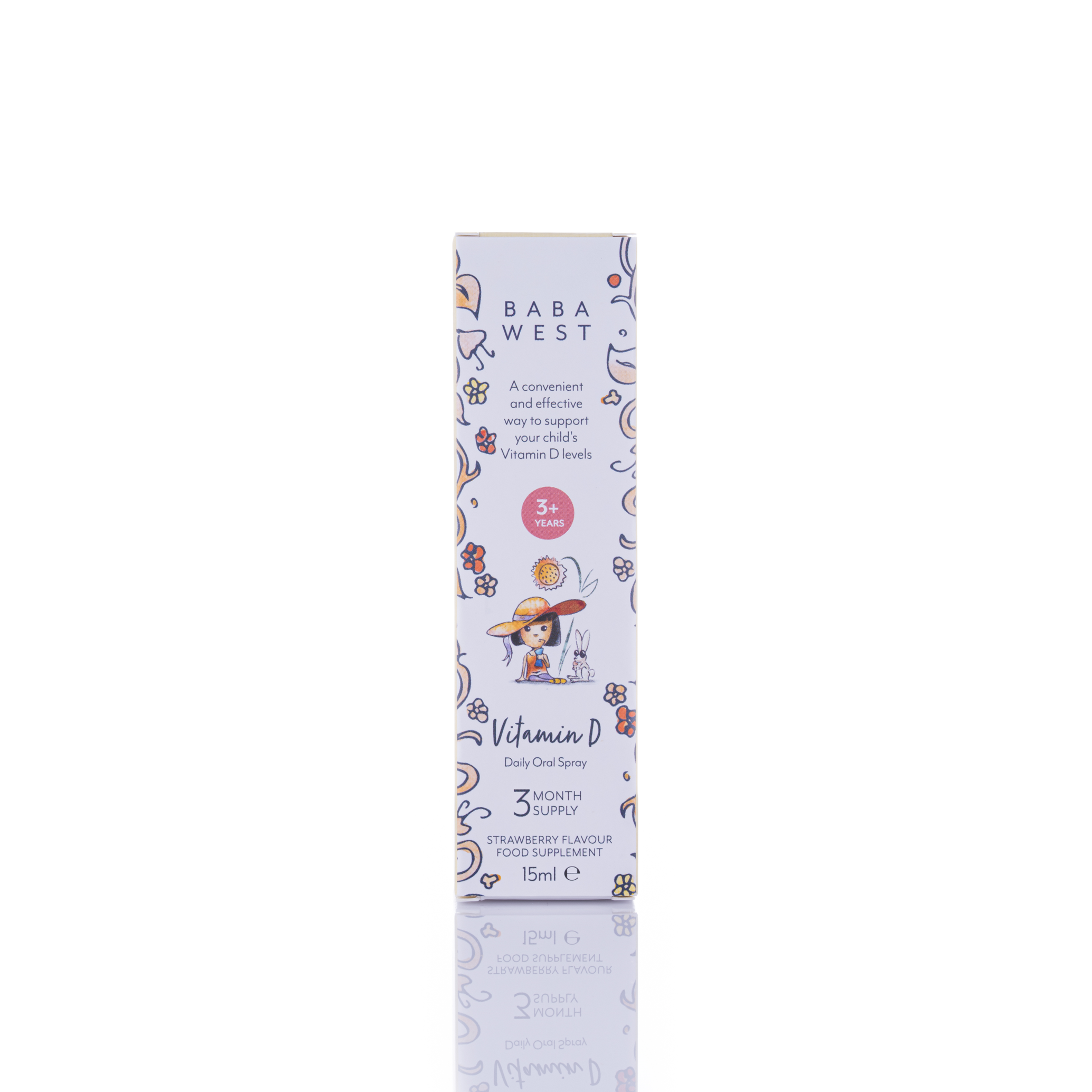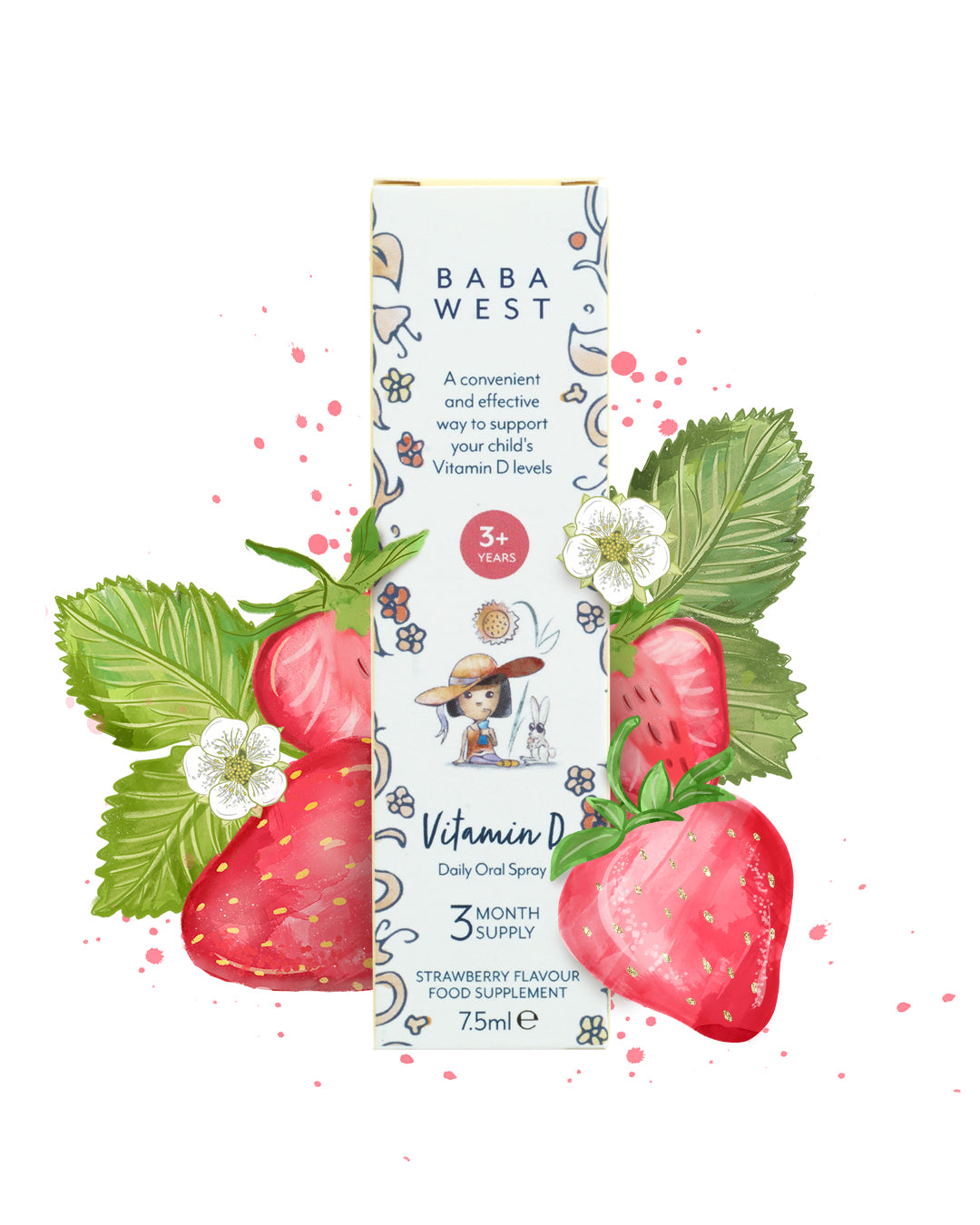 Junior Vitamin D Daily Oral Spray 3-12 Years
Keep your child's immunity staying strong throughout the day with our delicious natural strawberry Vitamin D Daily Oral Spray.

A simple spray of Vitamin D in the morning aids your child's cognitive and physical progression during their crucial development years. While they run around making new friends, their immune system needs to build strength more than ever.

Help build a defence against tummy bugs too. Give your little one a single spray in the morning to promote better gut health. Suitable for ages 3-12, Vitamin D Daily oral Spray will keep supporting your child's development throughout their whole childhood. Baba West's tasty, sugar-free oral spray will also encourage tooth strength and bone brilliance.

3 month supply

Simple, convenient, easy-to-use spray

Delicious natural strawberry flavour

Sugar-free

No artificial colours, flavourings or additives

One spray provides the government recommended daily dose of 400iu (10μg)

Supports development of your child's bones, teeth, muscles and healthy immune function
Baba West Vitamin D Junior Daily Oral Spray is suitable for:


• Children aged 3 years and above (for under 3 years choose Baba West Vitamin D Infant Daily Oral Drops)


• Vegetarian diet


• Gluten-free diet





Why give your child Baba West Vitamin D Junior Daily Oral Spray?
Helps the body absorb calcium to build strong bones and teeth

Important for muscle development

Support healthy, balanced immune function

Lower risk of eczema and severe asthma for children with sufficient vitamin D

Fewer respiratory and other infections in infants with sufficient vitamin D


Department of Health

The Department of Health and NHS recommend that children aged 1 to 4 years old should be given a daily supplement containing 10µg of vitamin D.
Dose


Use 1 spray a day, or as directed by your healthcare practitioner. 1 spray provides 400iu of vitamin D.


How to store

Store in a cool dry place out of direct sunlight. Keep out of the reach of children. Use before expiry date (see pack).


Do not exceed the recommended dose. Food supplements should not be used as a substitute for a healthy diet and lifestyle. Always tell your doctor in advance if you plan to give your child any supplements.
• Cholecalciferol (vitamin D3), medium chain triglycerides, DL-Alpha tocopherol, water, xylitol, sunflower lecithin (contains tricalcium phosphate, rice flour), acacia gum, citric acid, potassium sorbate (preservative), natural flavouring (strawberry)



• Free From sugar, dairy, gluten, artificial colours, artificial flavours, additives, fillers, GMO, alcohol.



• Not tested on animals. Suitable for vegetarians but may not be suitable for strict vegans. This is because the vitamin D in Baba West Vitamin D Junior Daily Oral Spray is extracted from lanolin which comes from sheep's wool.