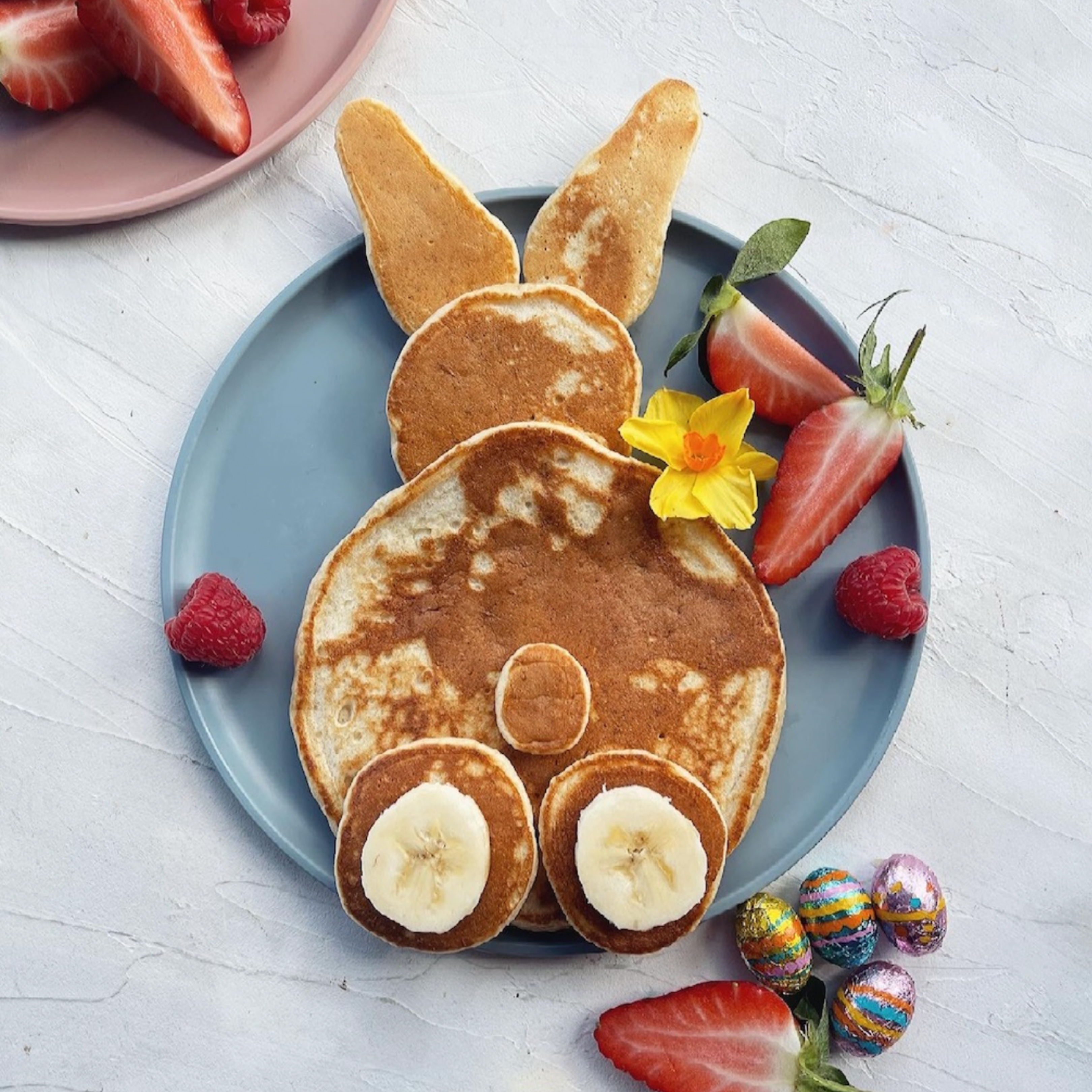 We love these bunny pancakes from the amazing Rebecca Wilson. Rebecca's delicious recipes are loved by everyone from 6 months of age, meaning you can save time and money and cook just once for you and your family. 
Ingredients:
230g self-raising flour*
1 tsp baking powder*
1 tsp vanilla extract
2 eggs medium (can use chia eggs, may need a splash more milk to form a thick spreadable batter)
2 ripe bananas
110ml milk
(*Allergen option  – substitute for plant-based alternatives)
Method:
1. Add all ingredients to a large jug and whizz until smooth using a hand blender.
2. Heat a large nonstick pan over medium to low heat, and add a drizzle of sunflower oil.
3. Making each bunny at a time, you will need 4 different shaped circles and some long ear teardrops. Starting with the body, add a large circle of batter to the pan, approx 14/15 cm in diameter, along with 1 x approx 9cm for the head, 2 x 5cm for the feet and a small 2cm pancake for the tail.
4. To make the ear teardrops, using a tablespoon of batter, tap the batter into a pan, then gently spread one side to elongate the shape.
5. Cook the pancake pieces until you see bubbles forming, flip and cook for a further 1 to 2 minutes or until browned nicely. Repeat till you have used up all the batter and you can start assembling your bunny pancakes.