Make Your Own Treasure Basket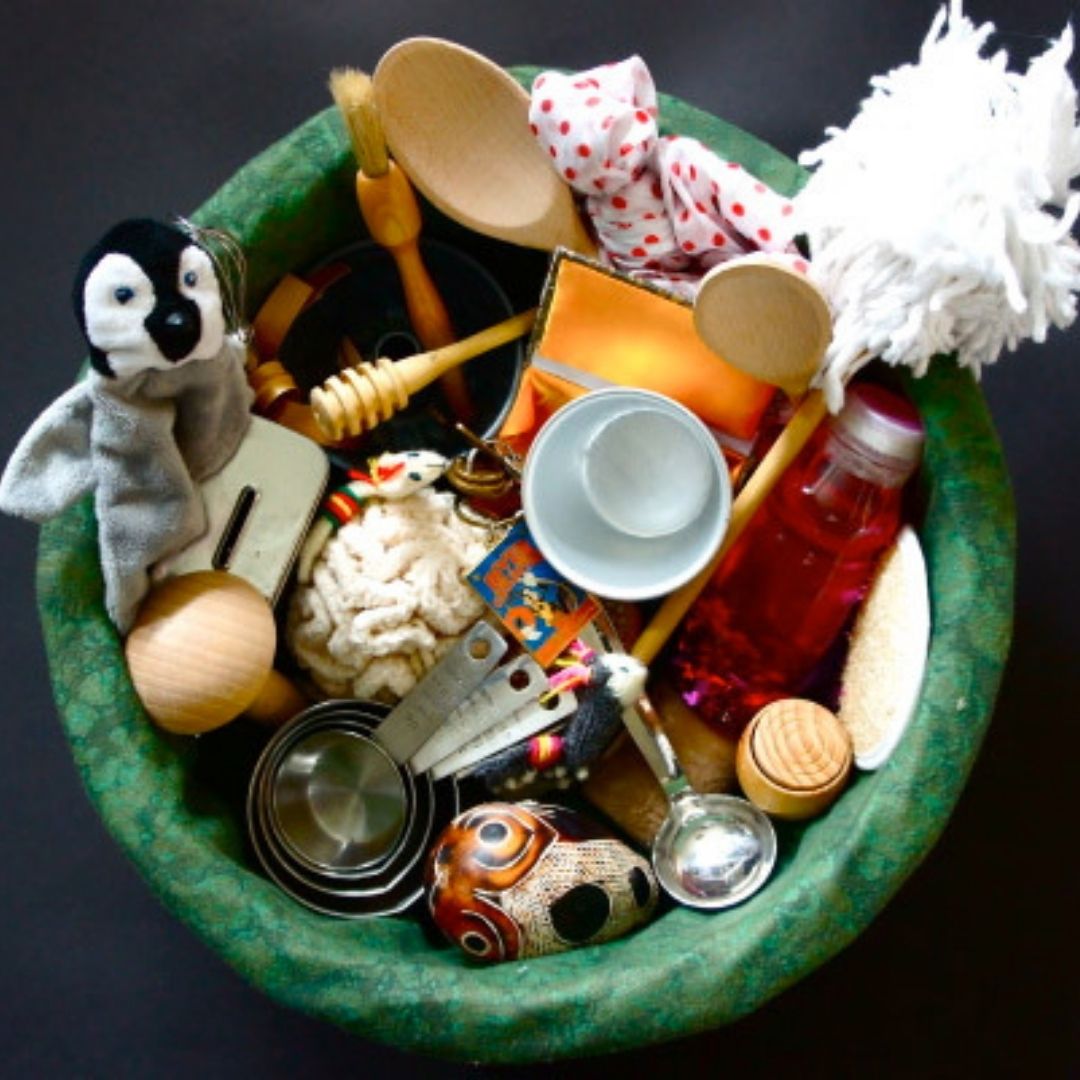 This activity is perfect for babies from the age of 5/6months to about 18 months.
The idea of a treasure basket was first developed back in the 1980s when scientists realised that considering babies explore the world around them through all their senses, plastic isn't a particularly stimulating material, as although it may look different it feels, tastes and smells the same so the treasure basket was designed to reintroduce natural materials through heuristic play. Babies should be able to sit unaided to play with this, and while obviously not left unsupervised, they need to explore the basket without interruption from adults. 
Your baby needs to be able to make his or her own choices in which object to explore; you will find very out very quickly which textures, tastes or smells your baby prefers and which ones they don't. They will have a much richer and stimulating experience if they can explore how they want to, rather than you showing them what to do with the objects. There are no right or wrong ways in which to explore a treasure basket.
Ideally, the basket should be a low sided, circular wicker basket and you can put any objects into the basket as long they are not plastic. Before adding any objects make sure that it's cleaned and that there are no parts that could be easily swallowed.
Objects you could consider are:
Paper and cardboard objects – egg cartons, greaseproof paper, cardboard boxes
Wooden objects – spoons, door wedges, bracelets, pegs, empty salt and peppershakers.
Leather, textile and rubber and objects
Metal objects – keys, measuring cups, spoons, bowls
Natural objects – shells, pinecones, stones, sticks, flowers
Brushes – Hairbrushes, cooking brushes, make-up brushes
Other objects – hair rollers, mirrors, scent bags, ceramic bowls
TIP: To get the most out of a treasure basket don't leave it out so that it can be played with all the time, as it will lose its appeal. Instead bring it out once a week and let your baby play with it for 30-60 minutes at a time. Regularly the change items to keep it interesting and stimulating.