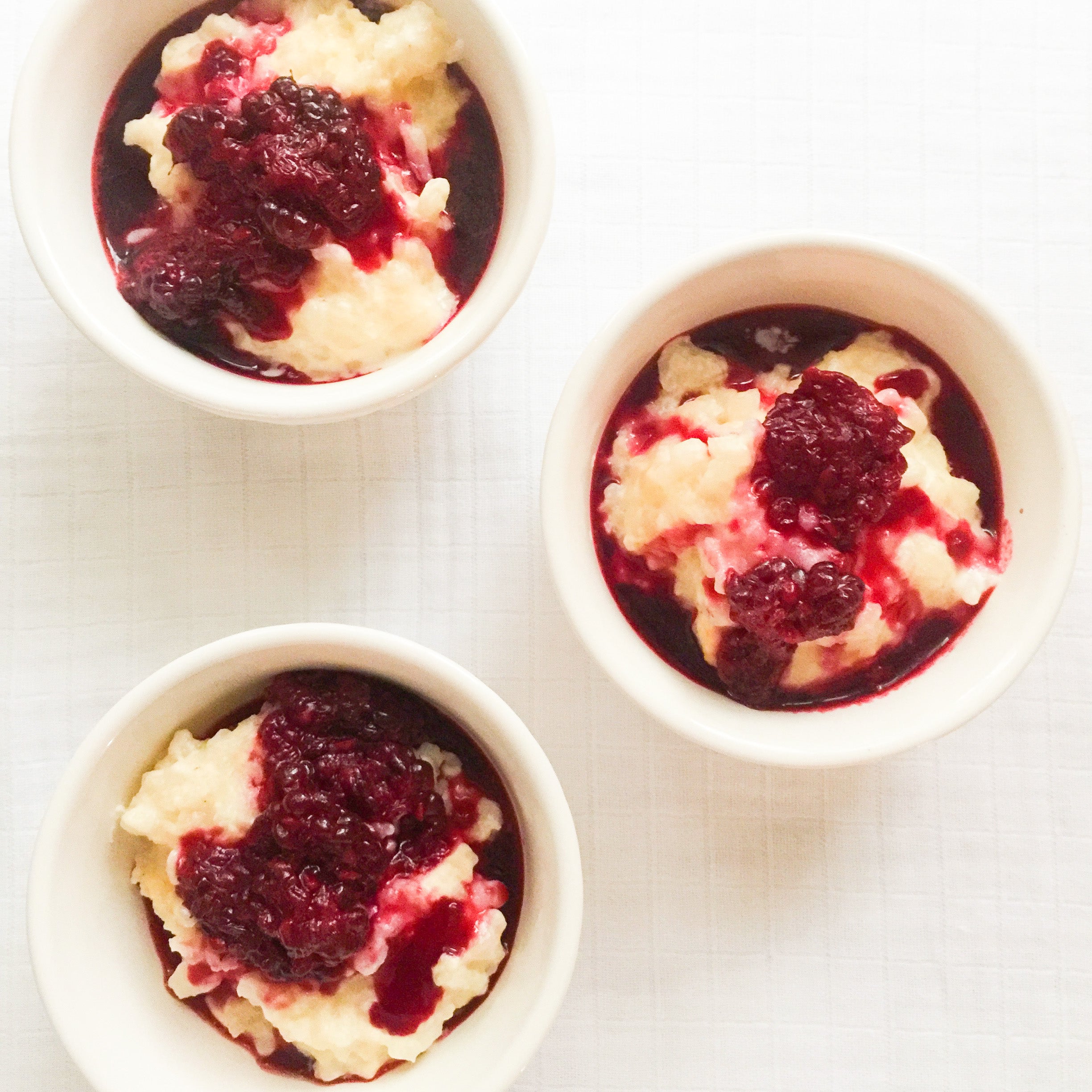 Miriam is the founder of Mimi's Bowl. She cooks modern baby and toddler recipes from her home in West London. She is mum to her little girl and son, now 7 and 3 years old. Miriam blogs and posts daily about what they eat at home. She shares her honest experiences of cooking for her family, offering parent cooking hacks and recipes. Her mission is to end the anxiety about answering what's for dinner tonight, with easy and healthy family recipes.  
Vanilla Rice Pudding
Rice pudding is comfort food from my childhood, you might dismiss it as nursery food from the 1950s but, for me there is nothing better than warm rice pudding and jam. It really is a hug in a bowl and my children now love this recipe as well, so the memories I hope will continue with them. In this parent friendly version, the rice pudding is baked in the oven, so minimum faff, and very little cooking involved. All you need to do is put the pudding rice, milk and vanilla in (an oven-proof) dish, and then in the oven. That is it.
If you don't want to add sugar that is fine, serve with stewed fruits, a homemade compote or a sugar free little jam. Blackberries are probably my favourite, but I also love it with cherries, you can of course add your fruit of choice.
Recipe serves 2 adults, or 4 children
Ingredients:
70g pudding rice
525ml organic whole milk
1 vanilla pod, split in two
1-2 tablespoons sugar
oven proof dish, greased with a little butter 
Method:
Preheat the oven to 140C. Take an oven proof dish, greased with a little butter, and add the pudding rice. In a pan warm the milk for a 1-2 mins only, add the split vanilla pod and sugar (of using) and stir. Pour over the rice and stir a little, to loosen the rice from the bottom of the dish. Place in the oven. 
Check after 40 mins of cooking and remove then discard the vanilla pod, give the rice a stir. Place back in the oven for a final 30 mins. The rice should now cooked and creamy, remove from the oven and cool a little. Please note this really is at its best served warm from the oven with fruit. A fruit compote, stewed fruit, roasted fruit, or jam.