How best to protect your baba's skin this winter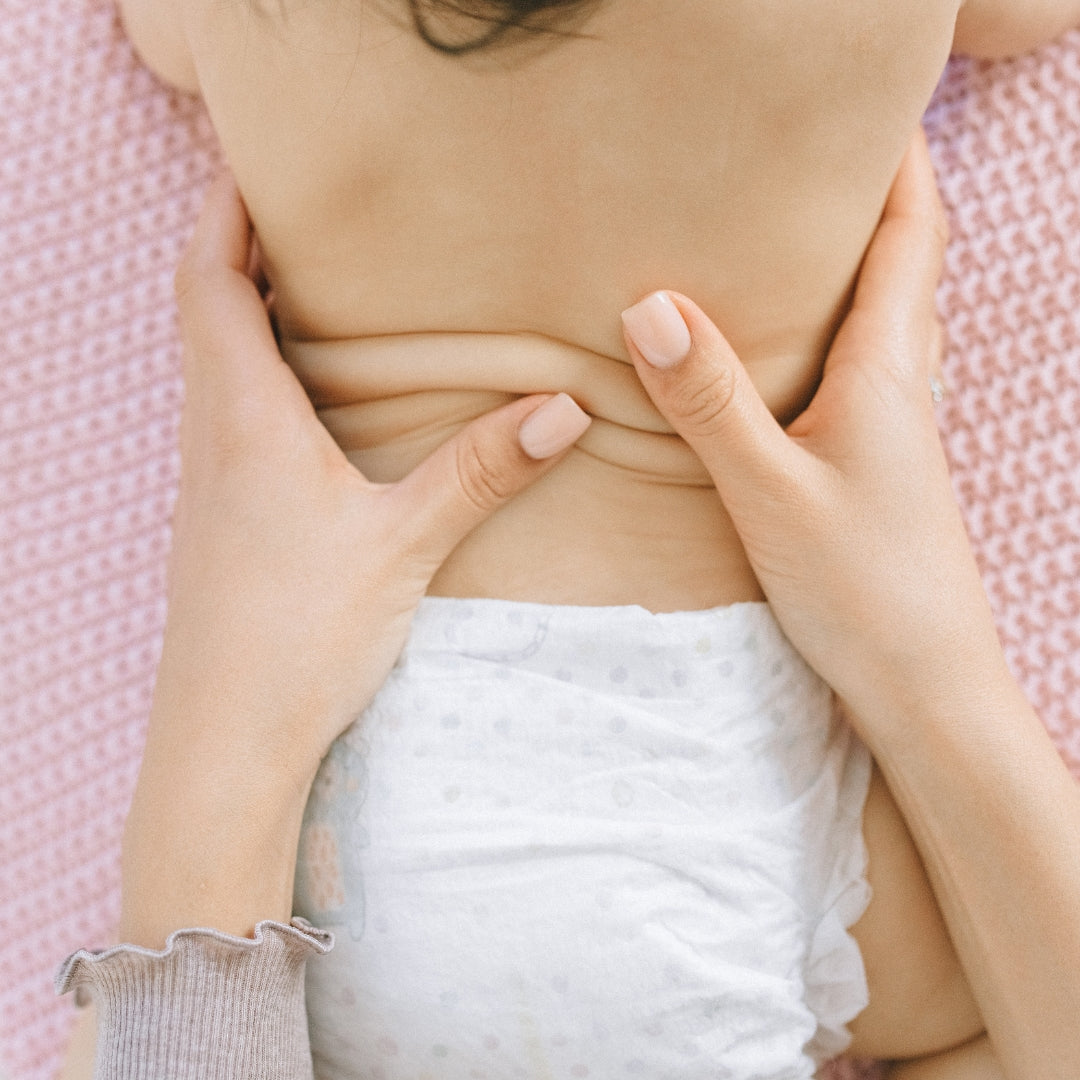 There is nothing better than the silky softness of a newborn's skin, but as it is so much more delicate and sensitive than yours, it is even more vulnerable to the changing weather conditions during the winter months.
If you are unsure what to do about common winter skin problems, then there are lots of simple skin care strategies that can help restore your baby or toddler's smooth skin.
Keep baths lukewarm 
Babies, especially newborn babies, do not always need to be bathed every day. Three times a week is usually plenty, and much of the bath can be focused on the nappy area. Babies and young children can take a 15-minute soak in lukewarm water, then quickly pat dry and immediately moisturise all over. 
Get soap-smart
It's hard to resist the temptation of sweet-smelling soaps or the promise of a cleaner clean, but a cleanser that's soap-free and fragrance-free is best to retain moisture in your child's dry skin. A little goes a long way and it's important to remember not to scrub your child clean, but instead wash gently and pat (not rub) dry with a soft towel.
Hydrate on the inside
Babies do not need any additional liquids beyond breast milk or formula until they're around 6 months old. Focusing on breastmilk and formula keeps your baby hydrated and helps ensure he gets all the extra important nutrients he needs. Toddlers should be drinking plenty of water, and it's especially important to load your little one up on water if they've been ill or if they have just been weaned. It is important not to forget that a nutritious diet is also important for a good complexion.
Use the right moisturiser 
Moisturisers can be enormously helpful in preventing and treating a baby's dry skin. For children with very dry or sensitive skin, stick to products that contain both water and oils but no fragrances and few chemical additives. For the best results, apply moisturiser generously after bath time, when your child's skin is still slightly damp. For dry skin with particularly rough patches, opt for a super-emollient ointment, such as the Baba West x Lyonsleaf inc & Calendula Cream. If your child has really dry skin, use a cream instead of a lotion and hydrate twice daily, if necessary.
Don't overheat the house
Low temperatures and cold winds can result in chapped skin for both you and your baba. To combat the cold, you may be tempted to make your house super toasty with a blast of heat, but overheated air can dry out skin even more. Keep the house comfy but cool enough that your child will want to bundle up a bit for sleep. If you do have the heat on, putting a humidifier in baby's room can help minimise the drying effect of the forced heat.
Choose skin sensitive washing detergent
Washing powder can make baby's skin dry and irritated if it includes harsh chemicals and fragrance. Switch to a fragrance-free or a baby-friendly brand in order to help eliminate skin-drying agents.