Natural remedies for Chickenpox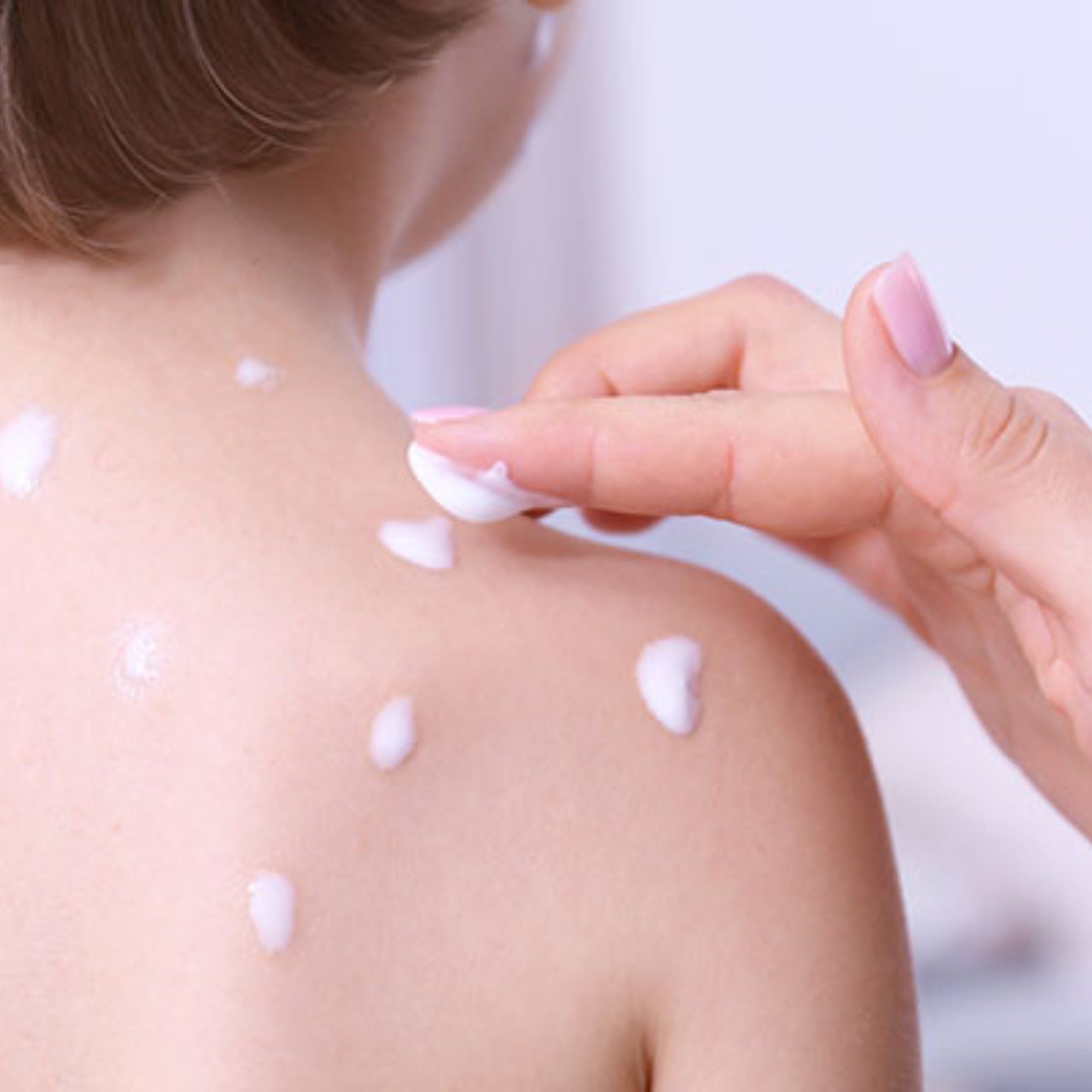 School's back, winter is here and Chickenpox is doing the rounds again!
The telltale itchy, spotty rash is the main symptom of chickenpox and is the first "stage" of the virus. Once these small spots have appeared, they turn into blisters and it is this stage that they become very itchy, and also when they may burst. Alongside coughing and sneezing, being in contact with the fluid from these blisters is another way the virus spreads. The finals stage is when the blisters become scabs, and this is when your child is generally allowed to return to school.
Some children seem relatively unaffected by it, whereas others may not have too many spots but find the itching unbearable.
Our top three natural remedies for Chickenpox are:
Sprinkling finely ground colloidal oatmeal into a bath and allowing them to soak for 15-20 minutes will help soothe the itching

Use a calendula and zinc-based cream two to three times a day to help soothe the spots whilst they are itchy. Our Lyonsleaf collaboration is a bathroom cabinet must-have
Vitamin D, Zinc and berries are thought to help inactivate the virus – make a berry smoothie and top up with Vitamin D, Zinc and elderberry-based food supplements such as our Vitamin D Spray, Multivitamin and Multibiotic Powder (which contains Zinc), and our Alpine Elderberry and Rosehip syrup.
For more home remedies – check out My Baba's tips.