Summer Holiday Essentials for Children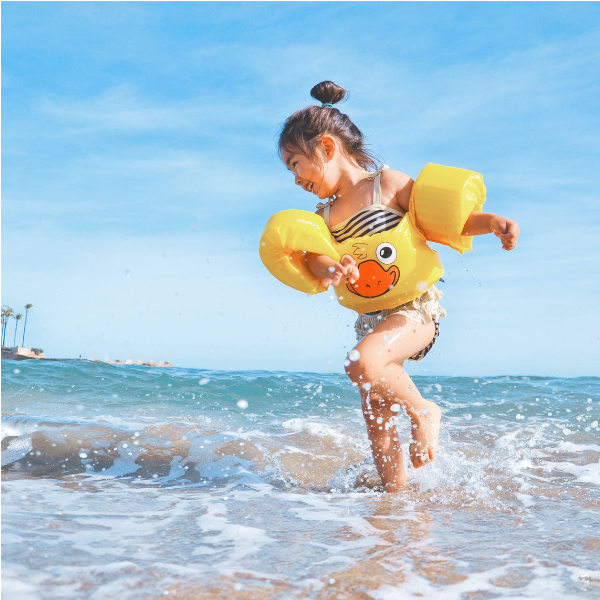 As the summer holidays draw near, it's time to start thinking about what to pack to ensure your little ones are safe, comfortable, and entertained.
We've curated an extensive list of summer holiday essentials for children, from health-boosting supplements to travel necessities and more.
1. Sun Protection
Protecting your children from the sun's harmful rays should be a top priority. Pack high-factor, water-resistant sun cream that provides broad-spectrum coverage against both UVA and UVB rays.
2. Sunglasses and Hats
Sunglasses and a wide-brimmed hat will provide extra protection against the sun. Choose sunglasses with UVA and UVB protection and a hat that provides shade for both the face and the back of the neck.
3. Insect Repellent
From forest hikes to beachside picnics, insects can be a real nuisance. A child-friendly insect repellent will keep the bugs at bay and prevent uncomfortable bites.
4. Medication and First-Aid Kit
Be prepared for any minor accidents or illnesses with a well-stocked first-aid kit. Include band-aids, antiseptic wipes, and any necessary prescription medication. An antihistamine for treating allergies or insect bites can also be handy.
5. Baba West Children's Multivitamin and Multibiotic Powder
Maintaining your child's health on holiday is crucial. Baba West Children's Multivitamin and Multibiotic Powder not only supplements their diet with essential vitamins but also contains beneficial friendly bacteria that support a happy tummy throughout the holiday. This is especially useful when trying new foods!
6. Baba West x Lyonsleaf Zinc & Calendula Cream
The Baba West x Lyonsleaf Zinc & Calendula Cream is a must-have for soothing sensitive skin. This 100% natural cream provides a protective barrier against moisture and is ideal for treating prickly heat and sunburn.
7. Comfortable Clothing and Swimwear
Ensure you pack plenty of lightweight, breathable clothing, comfortable footwear, and swimwear. Quick-dry fabrics are a bonus for those frequent dips in the pool or sea.
8. Hydration Bottles and Healthy Snacks
Staying hydrated and well-fed during active summer days is key. Reusable water bottles and non-perishable healthy snacks like fresh fruit, nuts, and cereal bars will keep energy levels high.
9. Entertainment Essentials
For travel and downtime, ensure you have a variety of entertainment options. Consider travel-sized games, activity books, and a portable device with their favourite films or educational apps.
10. Baba West Sleep Mist For Children
To ensure a good night's sleep after a day of excitement, the Baba West Sleep Mist is perfect. A soothing blend of Lavender and Frankincense oils, it helps little ones relax and sleep soundly.
11. Lightweight Pram
If you have younger children, a lightweight, easily foldable pram is indispensable for those long holiday walks or when navigating through crowded tourist spots.
12. Portable Potty
For those in the process of potty training, a portable potty can be a real lifesaver when public facilities are unavailable or subpar.
13. Flotation Devices
Flotation devices such as water wings and inflatable rings are not just fun, but also crucial for your child's safety during water activities. Always ensure these are used under adult supervision.
With these essentials, you're set to enjoy a stress-free summer holiday with your children. Here's to creating beautiful summer memories!